Okay, maybe churro waffles get you in the door. But there are so many reasons to come back and visit so•ca again and again.
Opened about a year ago from the folks behind bu•ku, this Cameron Village spot features fresh takes on Latin American dishes. And we're not talking your average taco here—so•ca cooks up unsung heroes of Latin American cuisine, dishes that you maybe haven't heard of, but definitely want to taste: shrimp ceviche bursting with tangy lime, grilled beef churrasco cooked to perfection and served with an herby chimichurri, fresh corn esquites piled high with cheese, chili, and charred octopus.
In case you're not already making plans to head over there, here are a few more excuses to get to so•ca ASAP.
[Psst! So•ca is Offline Premium's featured August partner, offering all Premium members $25 to spend at their Cameron Village location. Not Premium yet? Join the waitlist or ask one of your cool friends for an invite.]
1. For the Boozy Patio Brunch of Your Dreams
So•ca recently launched a new brunch menu, and it is seriously taking Latin fusion to a new level. Think southern favorite shrimp and grits, but spicy Jamaican style; chilaquiles made fancy with duck confit; and, of course, churro waffles dipped in orange chocolate ganache and smothered with dulce de leche.
The only thing that could make a brunch like that better is the perfect patio—which so•ca delivers on—and a refreshing drink to pair it with. We loved the Strawberry & Pimm's forever as a refreshing and fruity replacement to the classic mimosa.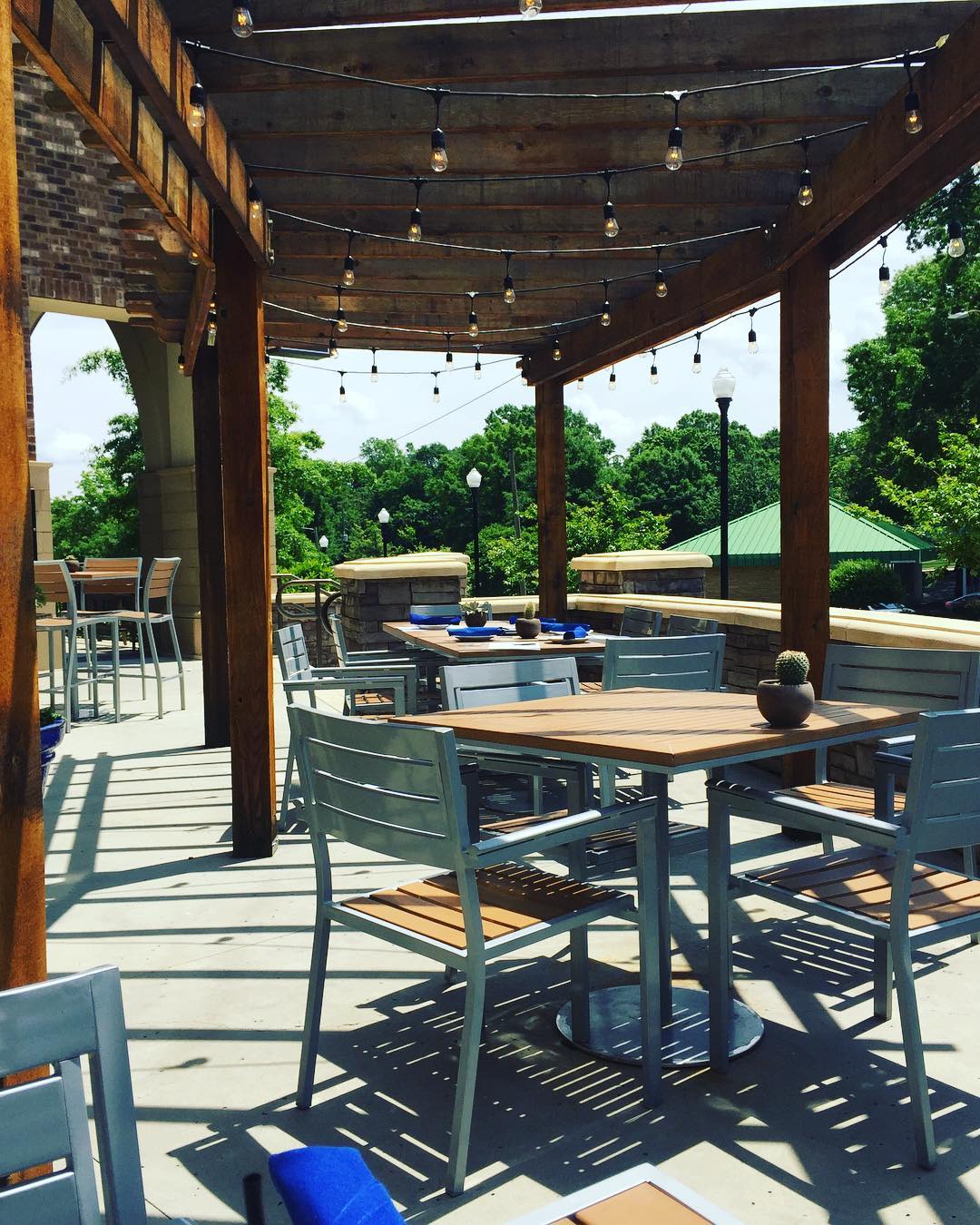 @tyttony
2. For Free Wine Tastings on Tuesdays
Who's going to say no to free wine? So•ca features a nationally-recognized wine list that largely highlights wines from Central and South America that you probably can't try anywhere else in the area. To help customers get a taste of these perhaps unfamiliar (but amazing) wines, the restaurant recently started holding free tastings at the bar every Tuesday from 5 to 7pm. This will feature 3-4 wines paired with light bites from the restaurant's menu.
Find your favorite, then buy a bottle (they're half price on Tuesdays) and get a few "platos pequeños" (appetizers ranging in price from $6-$14) to share for the perfect date night. The restaurant also offers $15 wine flights on Fridays.
3. To Quench Your Thirst With Craft Cocktails
If wine's not your thing, worry not—the cocktail menu is just as impressive, featuring fun twists on favorites and house-made ingredients (helloooo, habanero syrup).
The Little Mendoza (pictured above) is a fun twist on an old fashioned featuring a Malbec reduction. La Pina Loca uses roasted pineapple juice to seriously elevate a tropical tequila drink. The tangy Shaved Ice Daiquiri (with the ice shaved right in front of you) might be our new favorite cure for a hot summer day. And, of course, there's plenty of sangria to make for a fun time for all.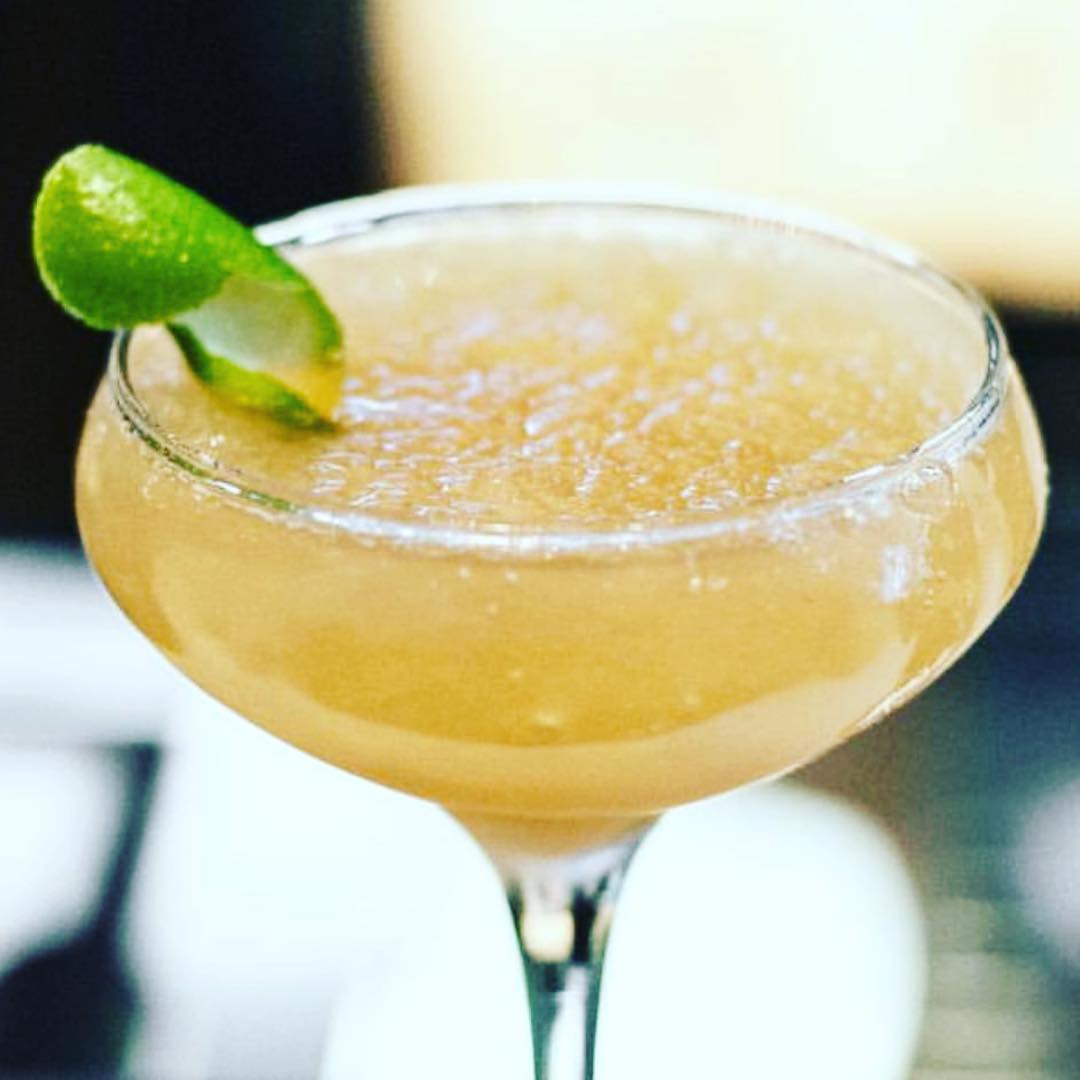 @socaraleigh
4. To Seriously Treat Your Sweet Tooth
Everything at so•ca is #worthit, but with most entrees in the $20-$30 range, we get that it might not fit into your weekday budget. Luckily, the desserts are the perfect way to treat yo self without breaking the bank.
The Videri Colombian Chocolate Mousse (pictured above) was definitely a crowd favorite, but every one of pastry director Brittany Grantham's creations is to die for: a Caribbean rum cake with caramelized peaches and bacon, a guava tart with dulce de leche, tres leches with mango ice cream and an edible meringue rose, to name a few. Plus she has a stellar Instagram—@playwithsugar—where you can see what she's whipping up next.
At around $10 each, it's easy to grab a few of these babies to celebrate something special (or just because you deserve it).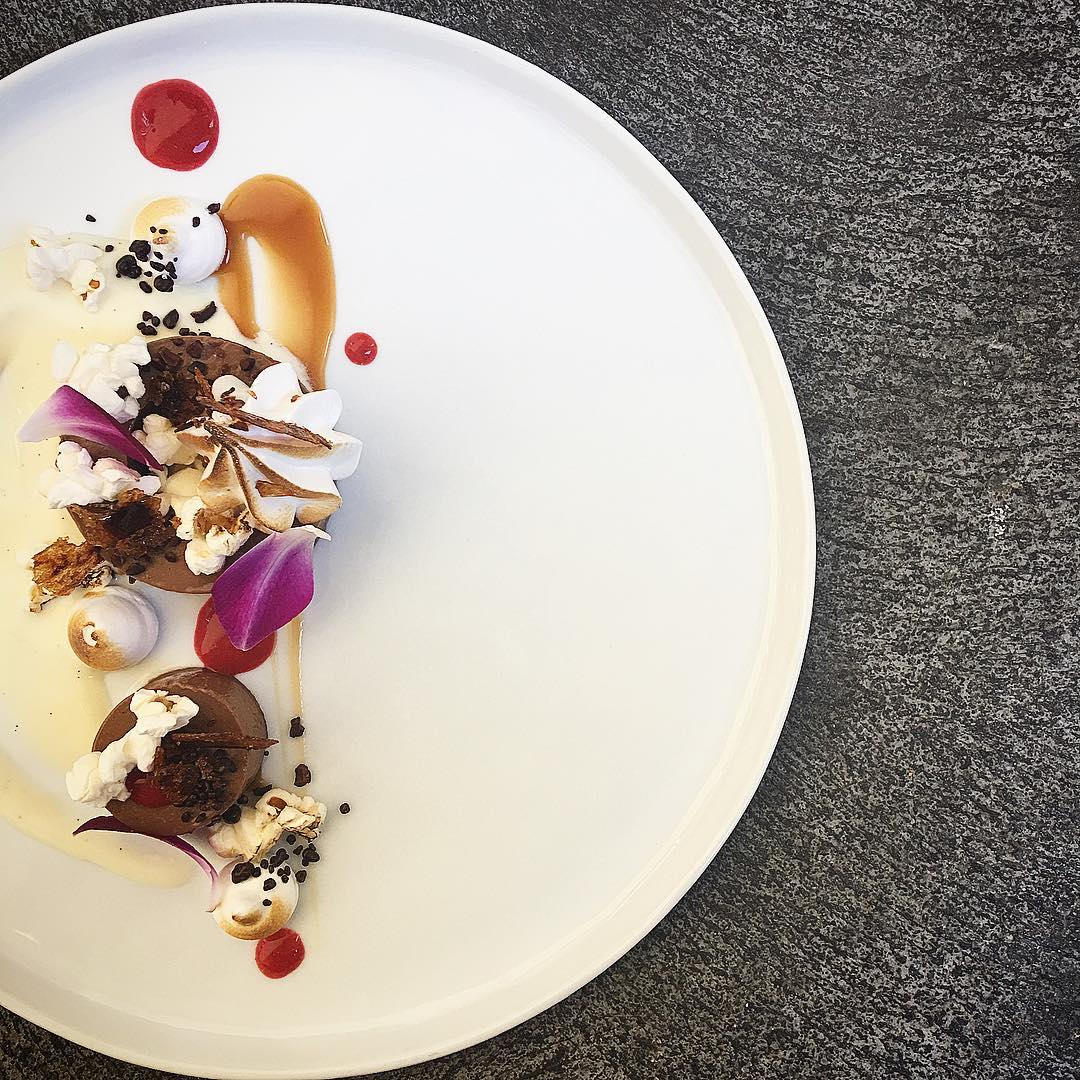 @playwithsugar


5. If You Go Out for the 'Gram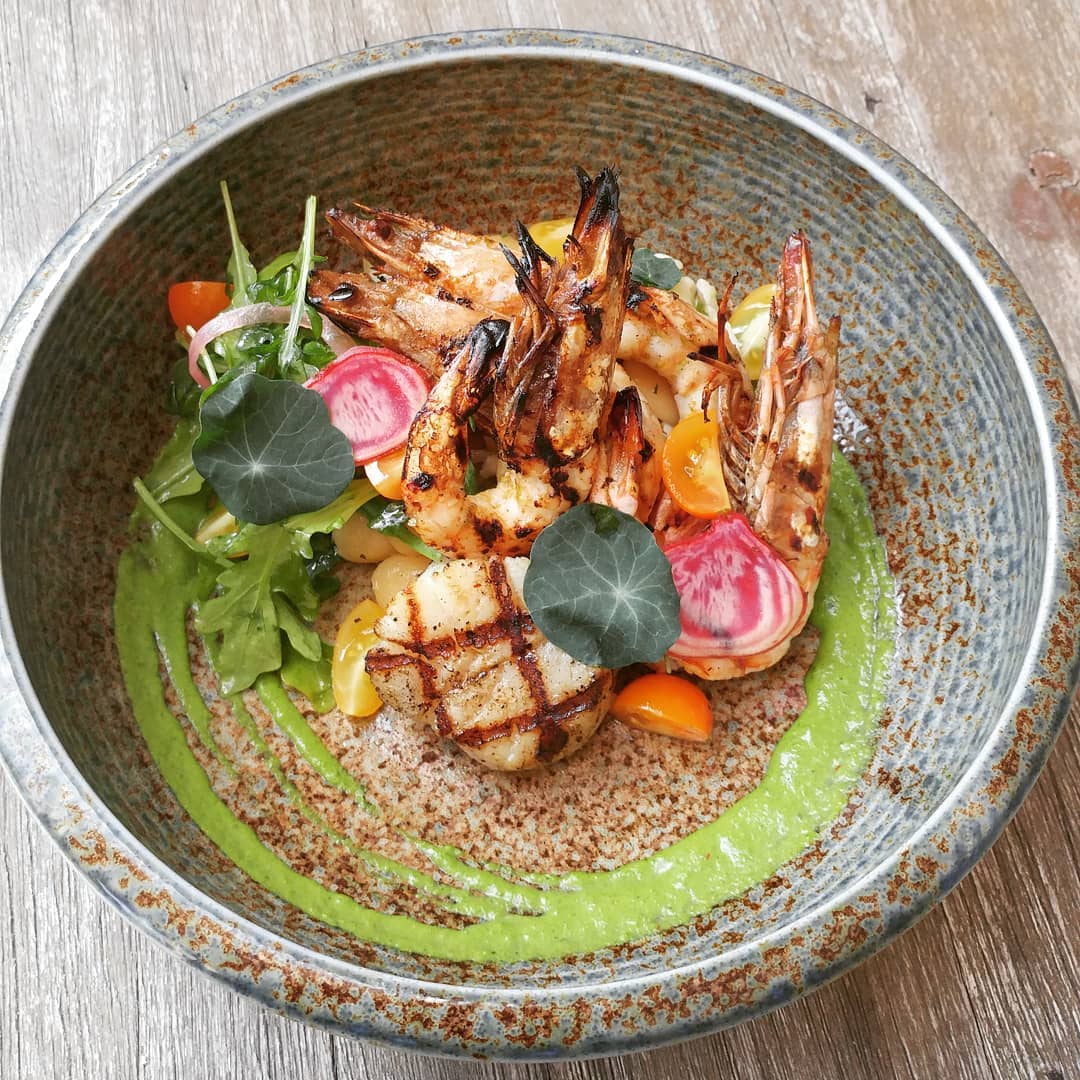 @socaraleigh
Everything that comes out of the so•ca kitchen looks as good as it tastes, making it the perfect place to get tons of gorgeous content for your feed. Chef Eli Rodriguez's elevates each dish into a work of art with edible flowers, colorful sauces, and more.
These plates are almost too beautiful to eat—almost. But we promise when you take a bite, you won't be disappointed that you did.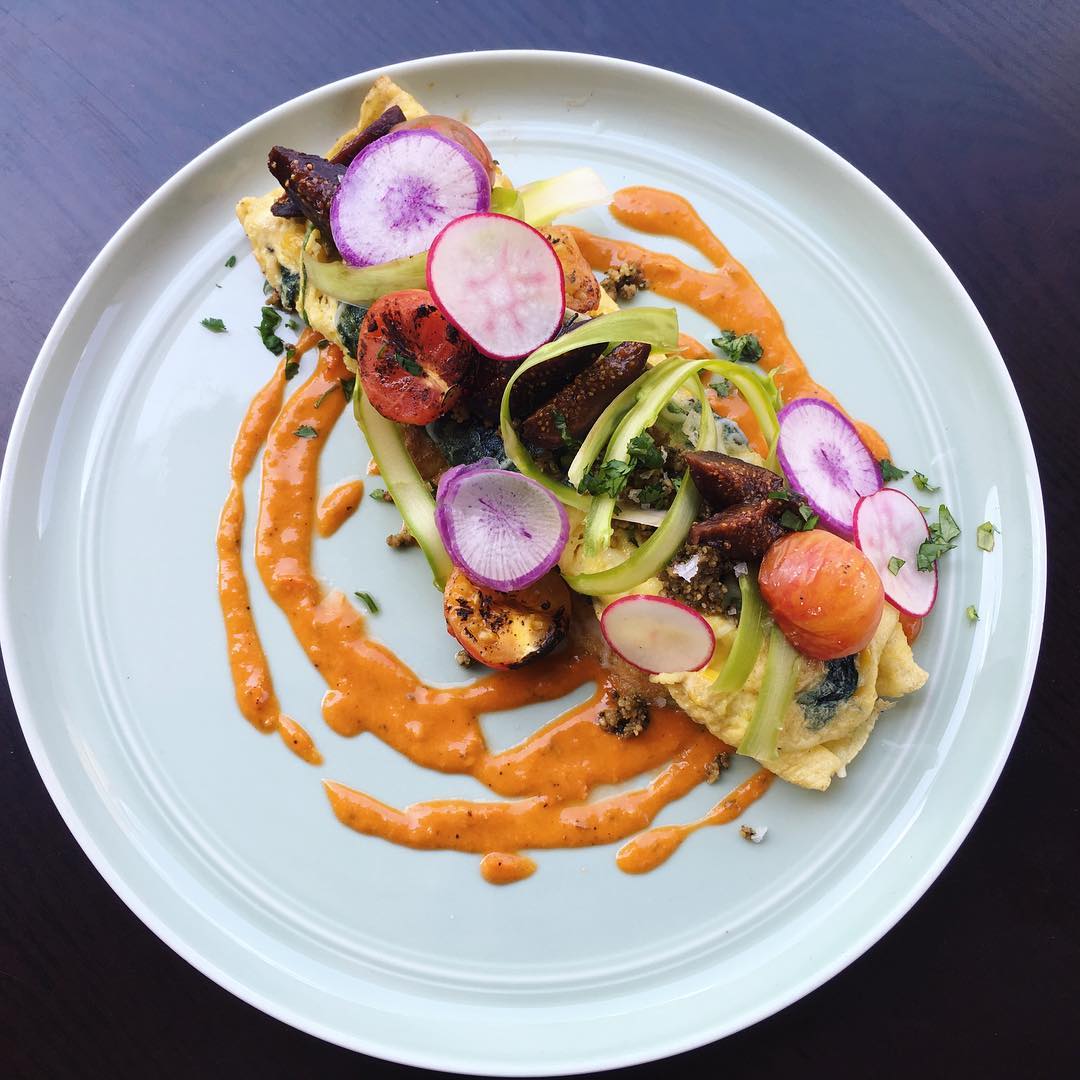 @socaraleigh
So•ca is located at 2130 Clark Ave at the corner of Clark and Oberlin. There's parking in the garage underneath the restaurant!