[UPDATED: 8/2/19 at 9:59 am: Kane Realty has officially welcomed Oak Steakhouse to The Dillon. Slated to open early 2019, this modern American Steakhouse promises a seasonally-inspired, chef-driven menu with dishes that celebrate Raleigh's local purveyors. Stay tuned for more details!]
The Dillon, more commonly known as "that big construction project downtown," is officially open, and unless you've been living under a rock for the past two years, you've probably heard people talking about it.
Here at Offline, we've been fielding a lot of questions about the space (especially after that blowout bash we threw on their rooftop). This guide, which we'll keep updating as development progresses, should answer all your burning questions and then some.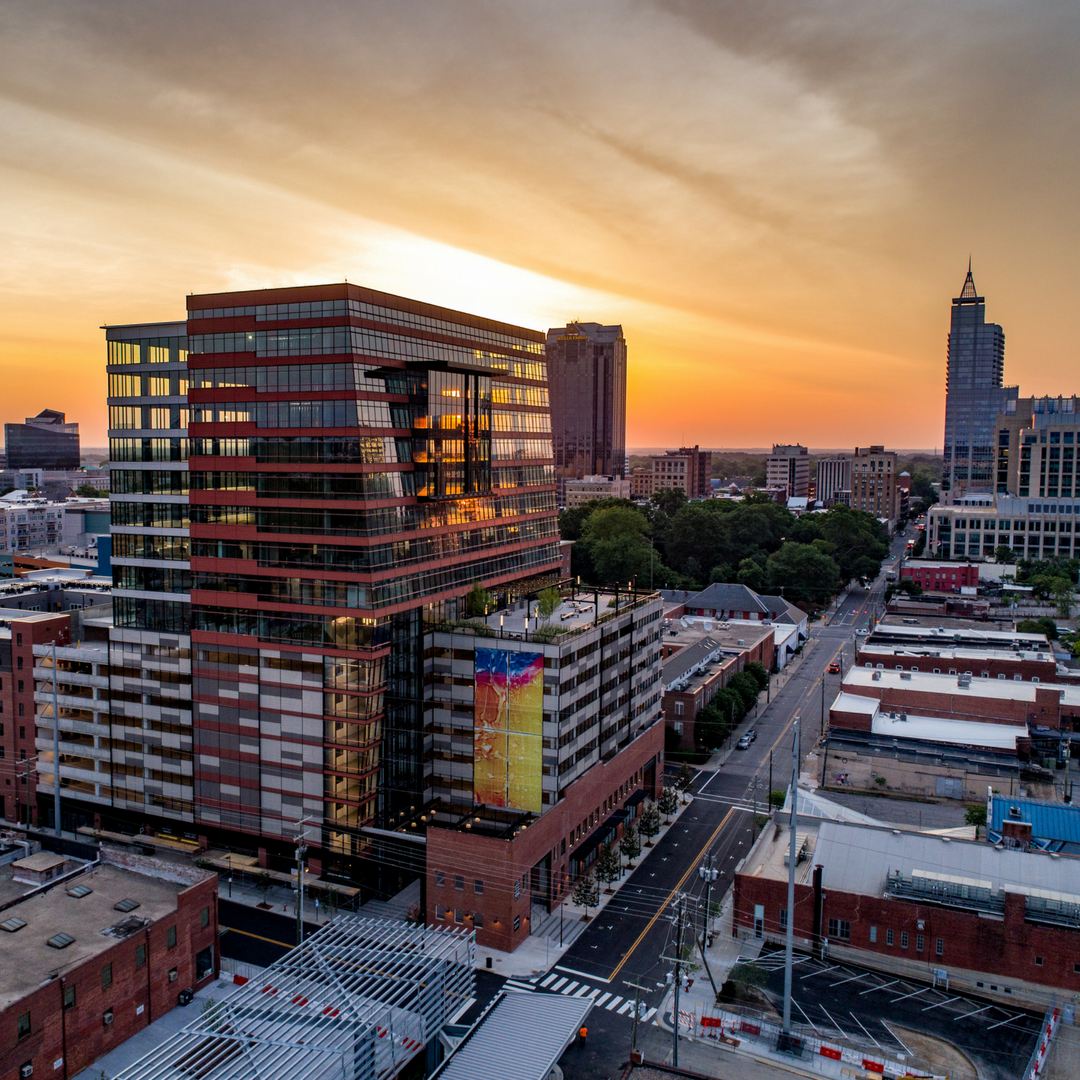 photo: @flyboyaerial
THE DILLION 101: WHAT IS IT?
The Dillon is made up of two, massive*, multi-use buildings that have been renovated around the historic Dillon Supply Company. It's located in Raleigh's burgeoning Warehouse District, (recently named by Thrillist as one of America's top up-and-coming neighborhoods, thank you very much) and serves as yet another example of just how fast Raleigh is growing.
The Dillon "compound" is made up of retail, office and residential space, with street-level shops and restaurants, rooftop dining, high-rise offices and two, six-story apartment buildings with an adjourning parking deck that includes paid, public parking (a much-needed addition to downtown as any driver knows).
*And we mean massive. Not only is the building eighteen stories high, but The Dillon takes up the entire 2.5-acre city block around S. West Street, W. Martin Street, S. Harrington Street and W. Hargett Street.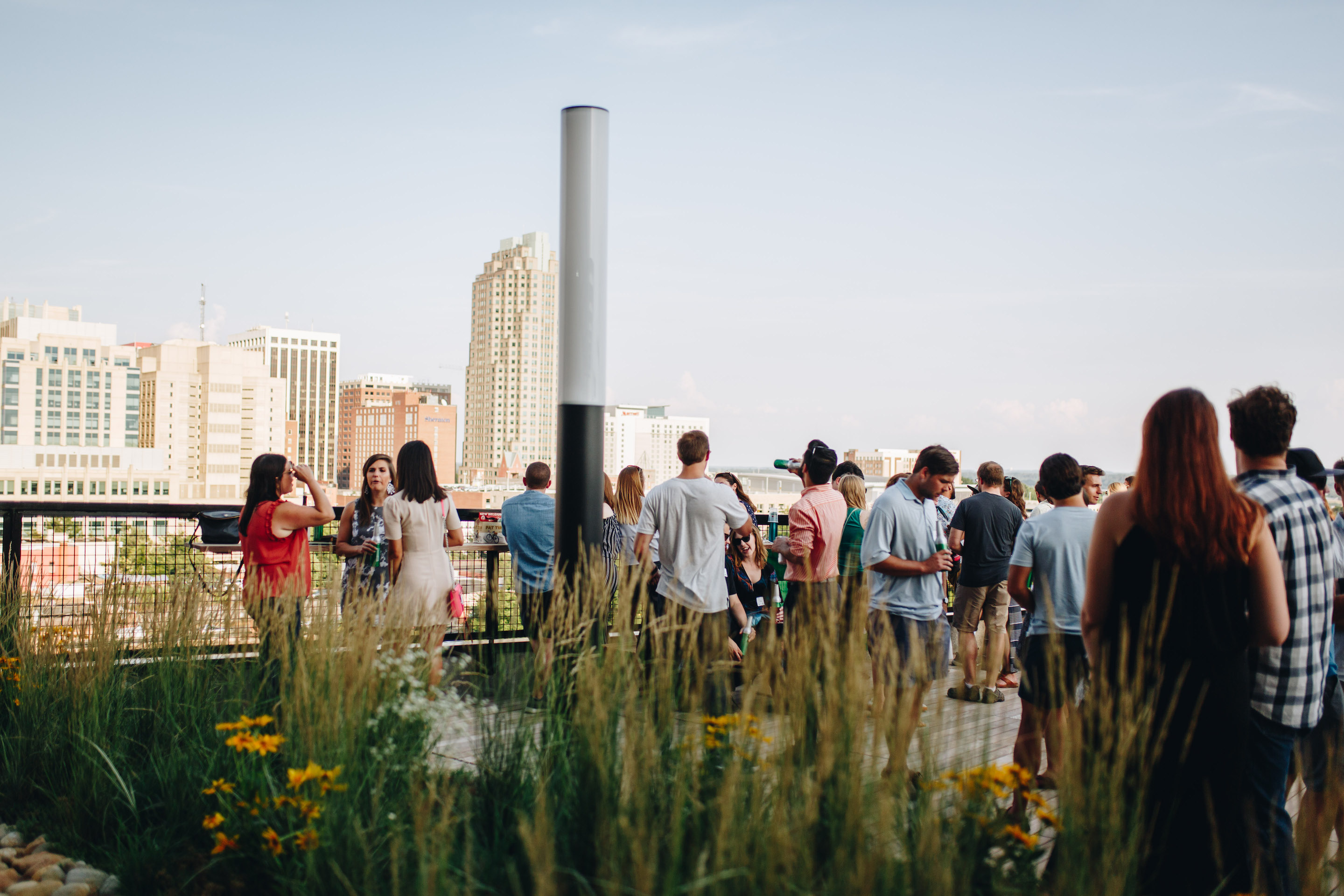 SEE IT FOR YOURSELF
The Dillon's rooftop terrace is D-O-P-E. If you haven't seen it for yourself yet, it's high time you got up there. The 9th floor rooftop terrace will be open to the public every First Friday so Raleighites can enjoy those jaw-dropping views. There's no programming, but you're free to hang, BYOB and watch the sun set over our absolutely gorgeous skyline.
The rooftop probably won't be open to the public forever, so get up there before the best view in town goes private!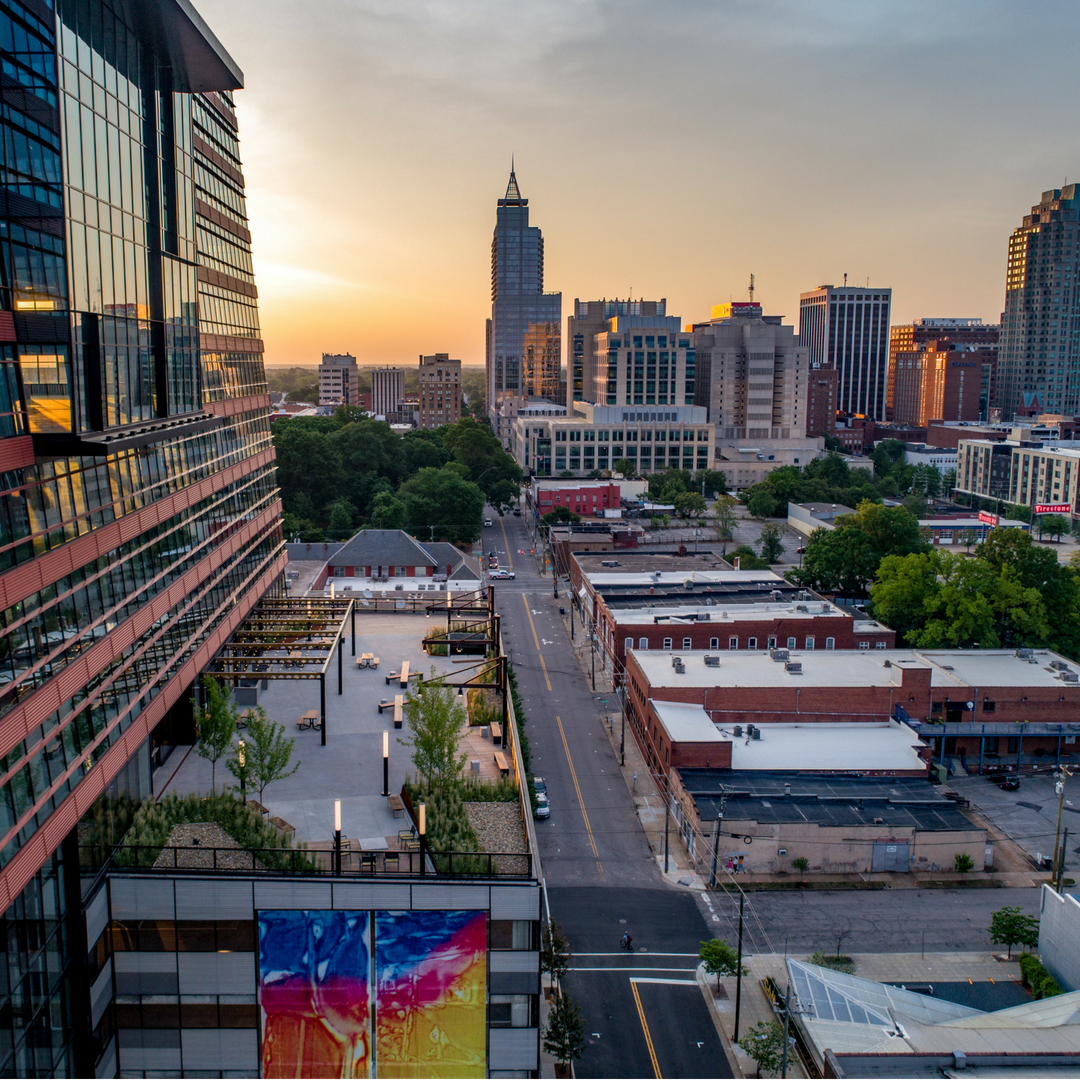 photo: @flyboyaerial
THE RETAIL RUNDOWN
All the confirmed businesses we know about (so far!)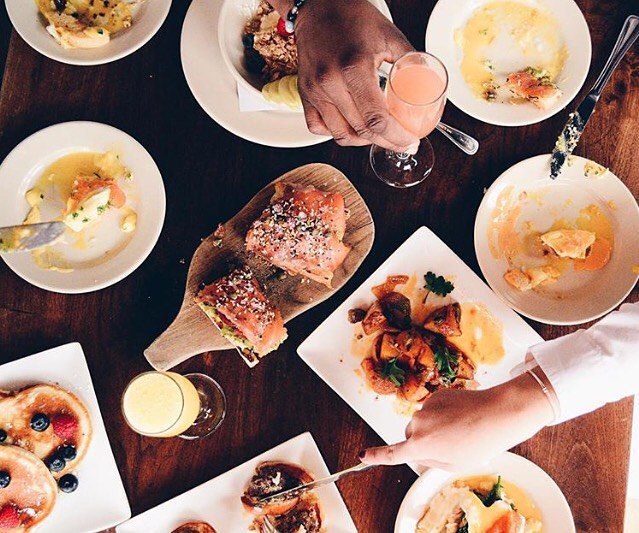 photo: @barcelonawinebar
AND PEOPLE ALSO LIVE THERE?
You bet. There are 271 luxury apartment units and most of them already have tenants living in them. There are studios, one, two and three bedroom floorplans, all with quartz counters, plank flooring and killer skyline views. Studio prices start around $1,200 and things go up from there, but you definitely get what you pay for. There are studios, one, two and three bedroom units. Studio prices start around $1,200 and things go up from there.
Things we're most jealous of:
Saltwater pool with wood sundeck
Arguably the best skyline views in the city
A 3,000 sq ft fitness center overlooking Downtown Raleigh
Full-time concierge services
Coworking/"work-from-home" spaces
The kickass game room
(Live there? Can we come over? We give great housewarming gifts.)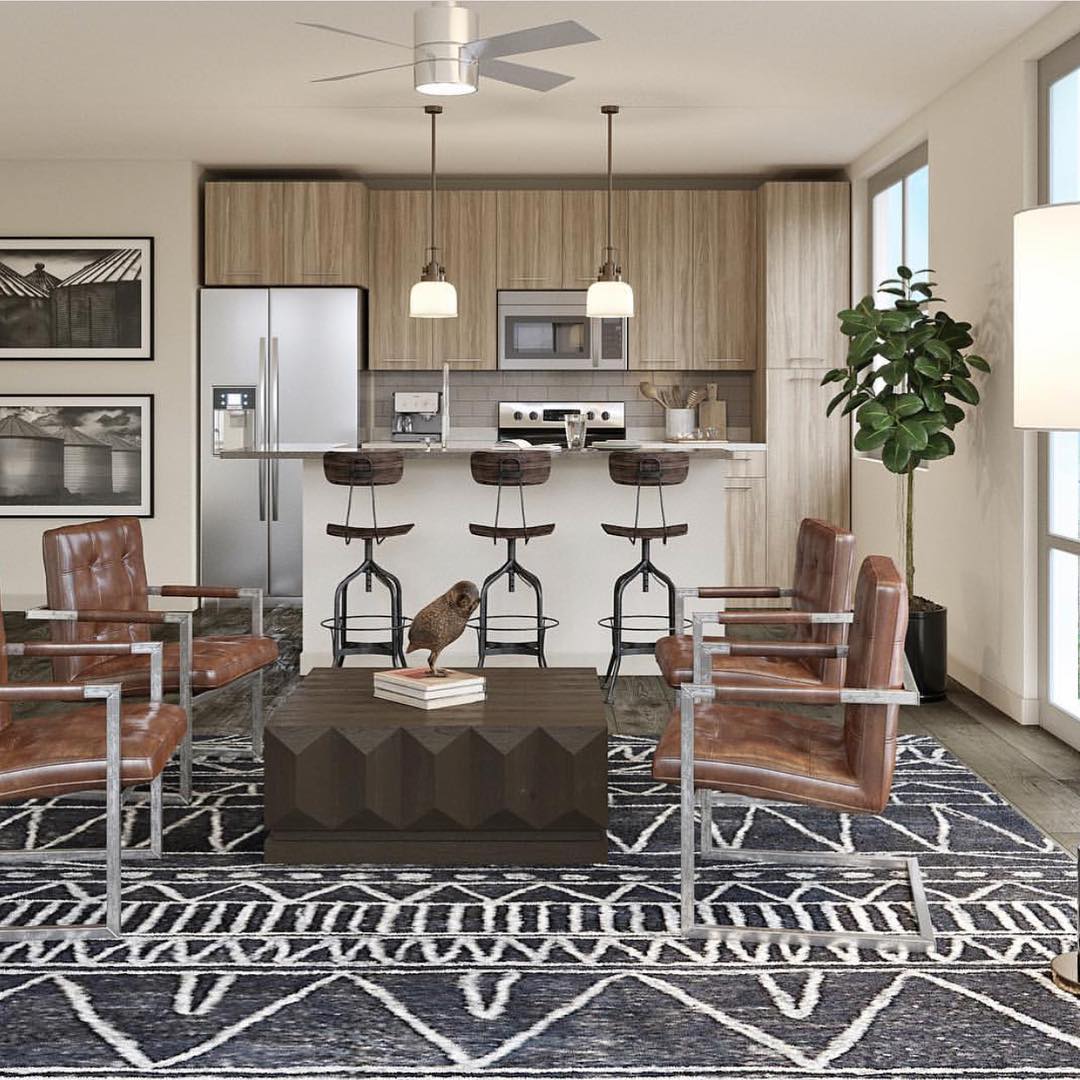 PUTTING THE DILLION INTO CONTEXT
Because every superhero has an origin story...
As recently as 2011, the warehouse neighborhood was checkered with old, dilapidated buildings, creating a bit of a dead zone between Boylan Heights and Fayetteville Street.
The O.G.s of the warehouse district (Five Star, Humble Pie, Legends and more) pioneered the area, setting up shop long before it was the bustling neighborhood that it is today. Over the last few years, a slew of other businesses have followed their lead. The development of The Junction and the opening of The Pit, Crank Arm, Vita Vite and Boxcar have all helped transform the neighborhood into Thrillist-worthy 'hood. Toss in a slew of galleries, public art and a "best art hood in the nation" shoutout, and it's easy to track the meteoric rise of the area.
With the addition of The Dillon, Union Station, Morgan Street Food Hall development momentum is high—and there are no signs of it slowing down anytime soon.
Before...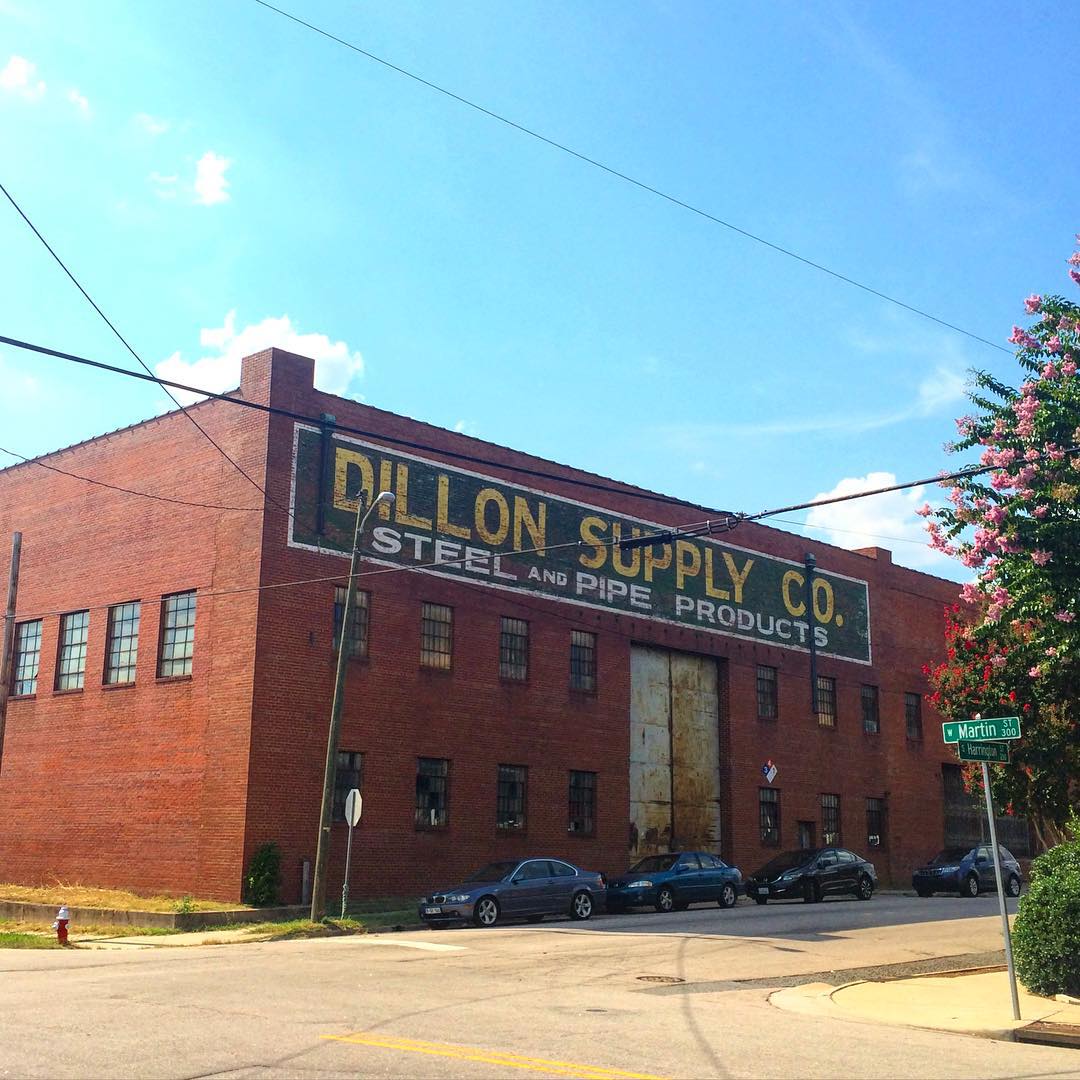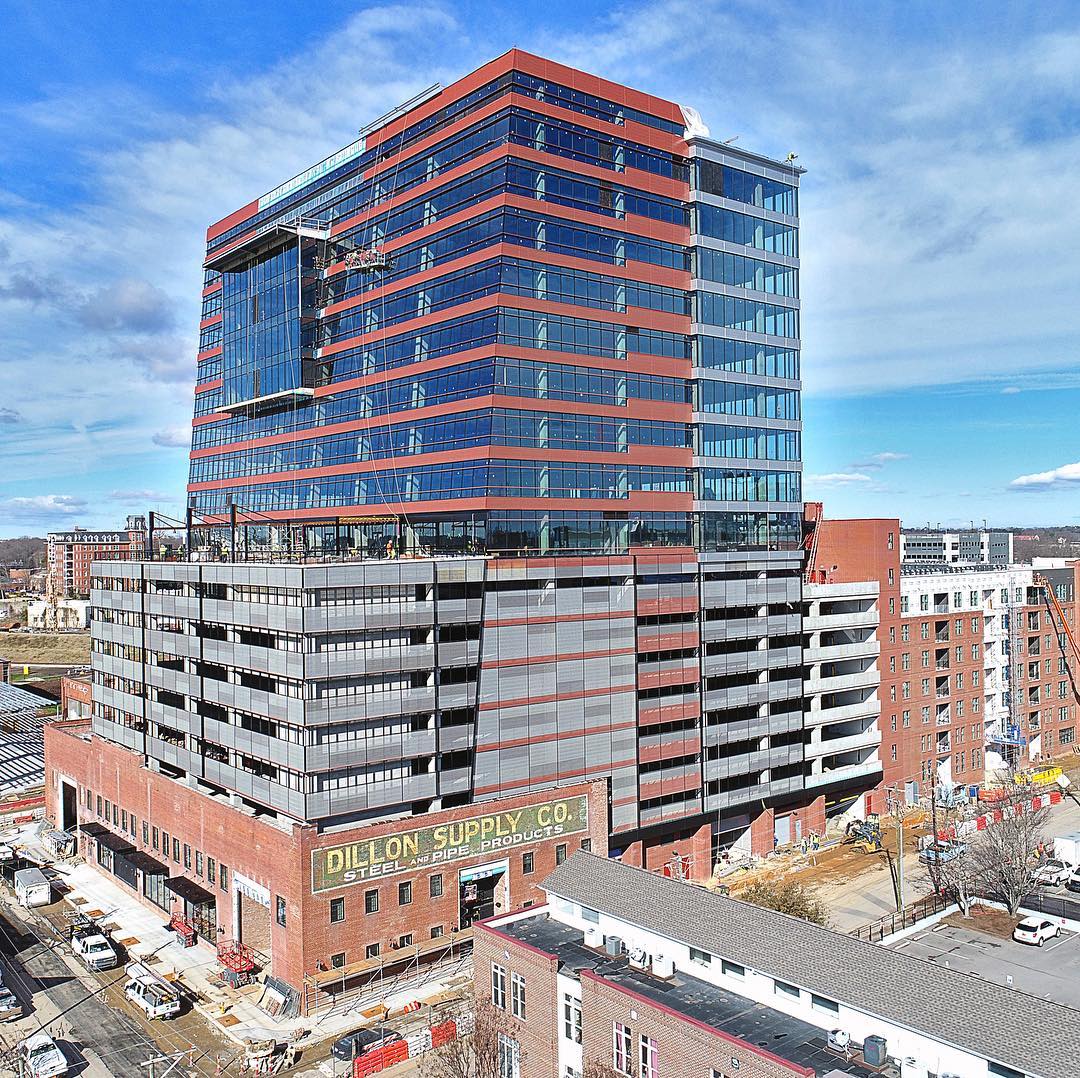 ...after
WHAT'S NEXT?
After $100+ million in development, Union Station has finally opened this month. There's lots of talk of this transforming the Warehouse District into Raleigh's primary transportation hub—fingers crossed!
Mark your calendars for The Dillon's Grand Opening Party on Thursday, October 4th—details are still TBD but it'll definitely be open to the public.
More businesses are coming—check back here for updates!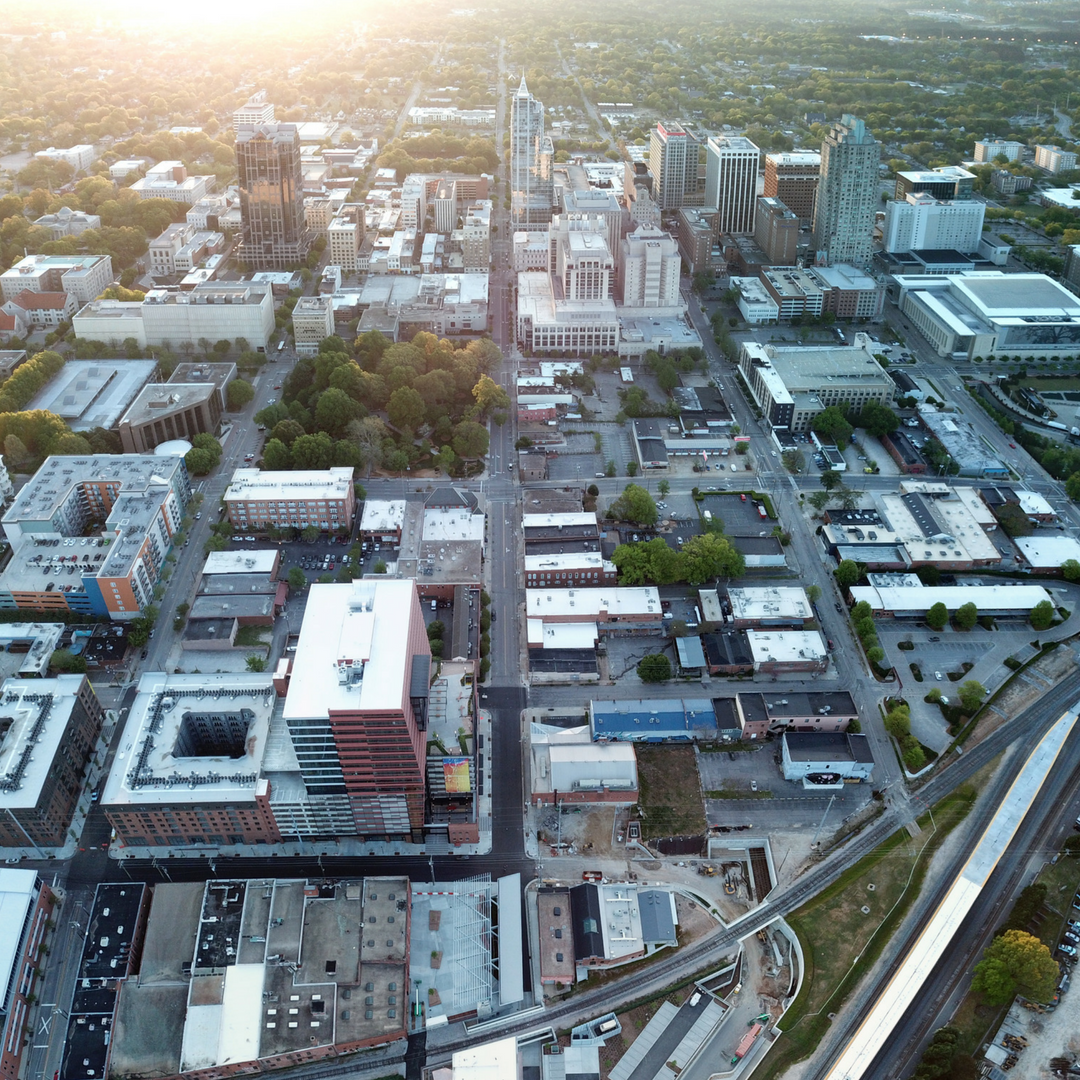 photo: @flyboyaerial