Offline was invited in for a sneak peek of Transfer Co Food Hall, the massive 45,000 square foot, indoor/outdoor space opening this summer on East Davie Street, just a 5 minute walk from Fayetteville Street.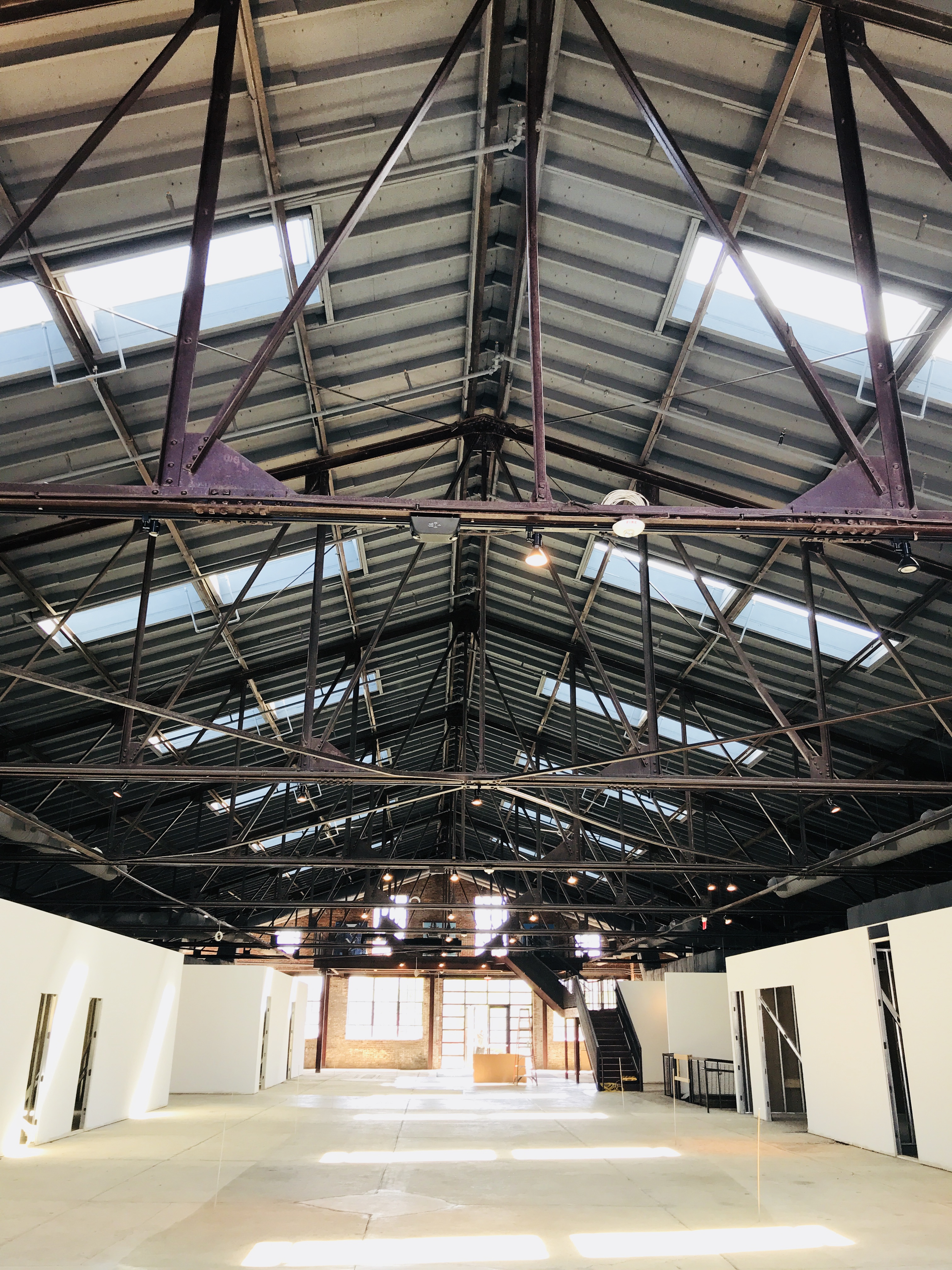 The entire property spans 2 acres, combining a food hall, grocery store and community events space, and has already locked down impressive tenets: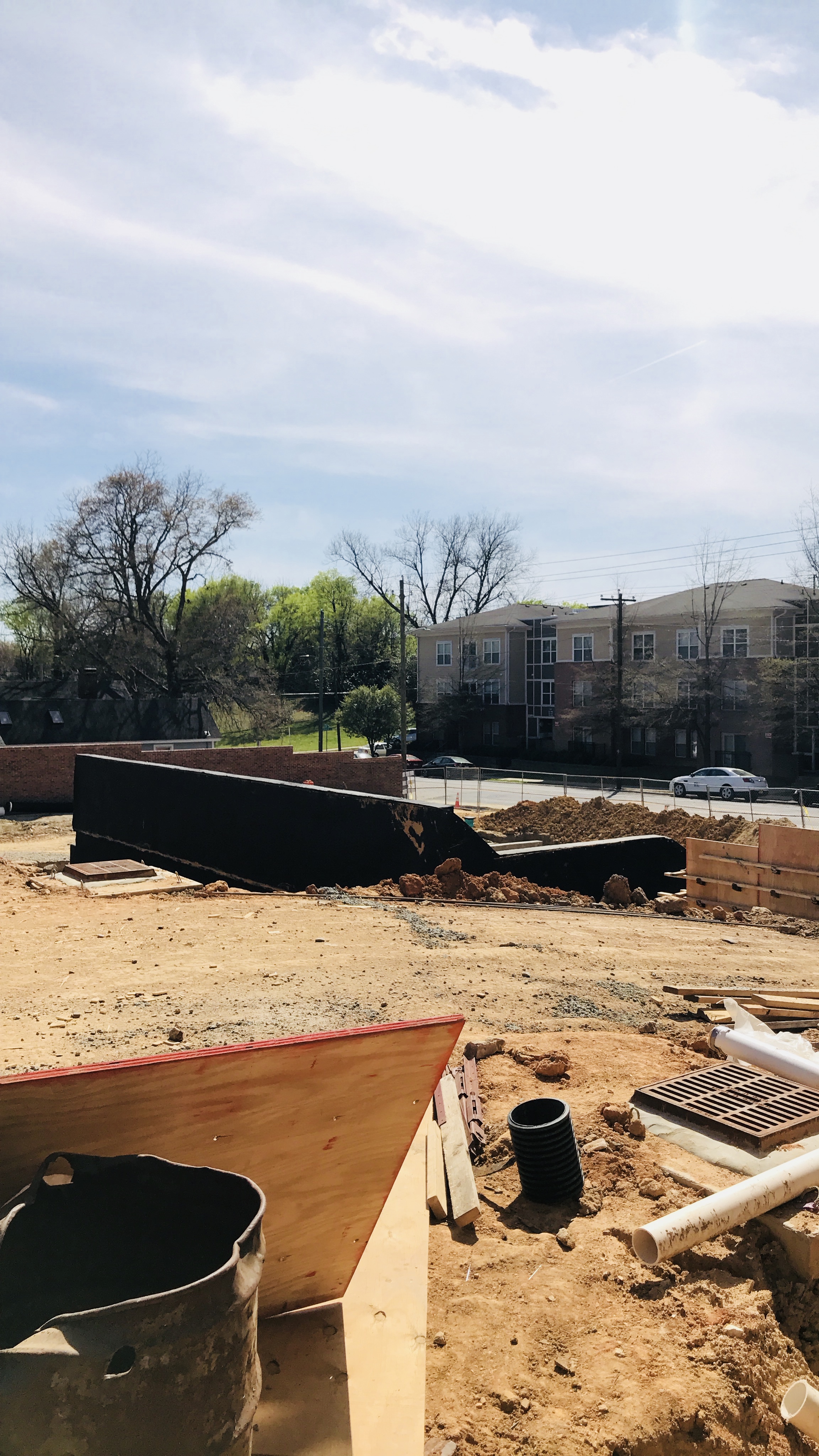 - Saxapahaw General Store anchoring the outdoor space.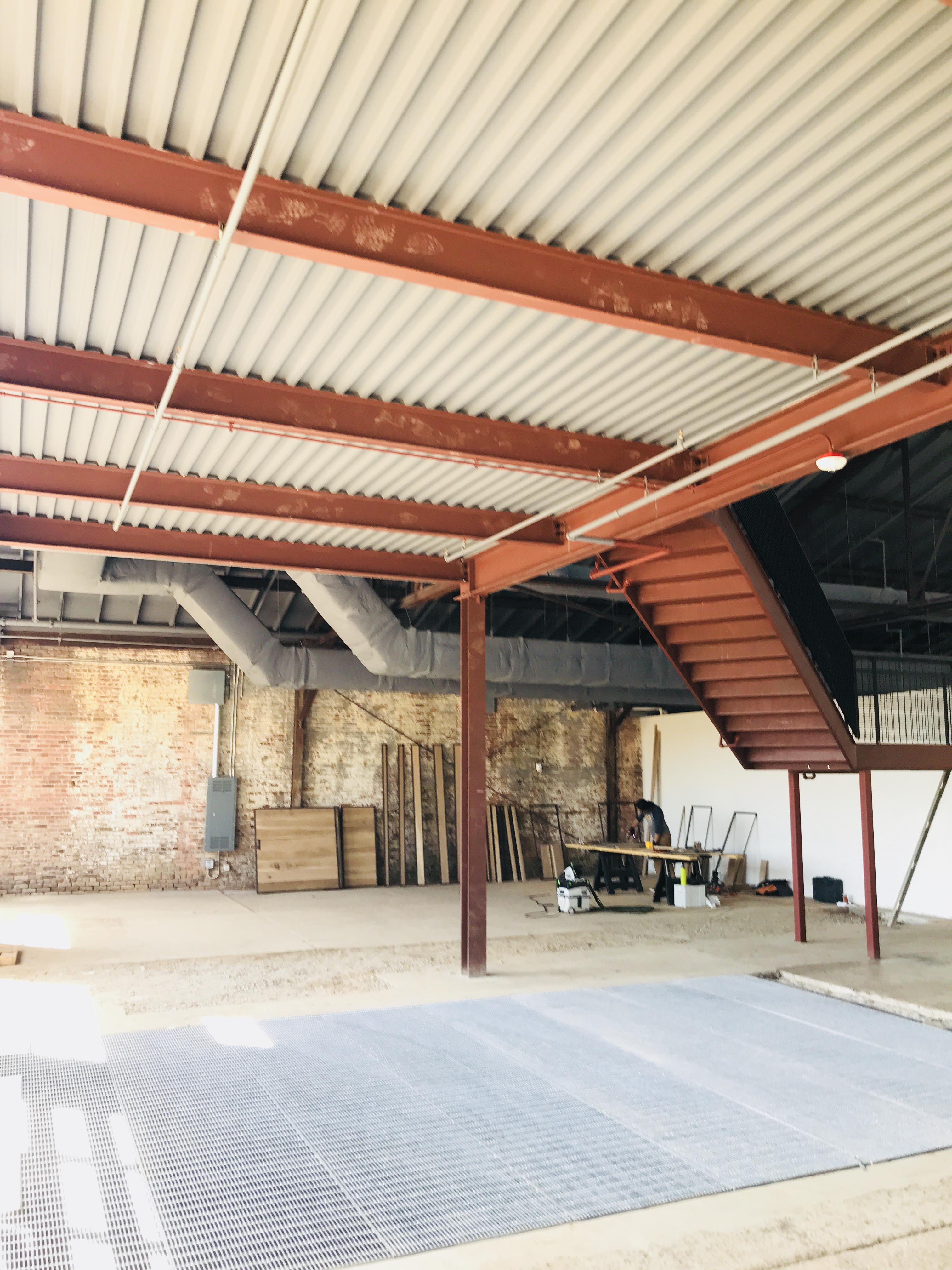 - a combo concept between Boulted Bread and Jubala Coffee.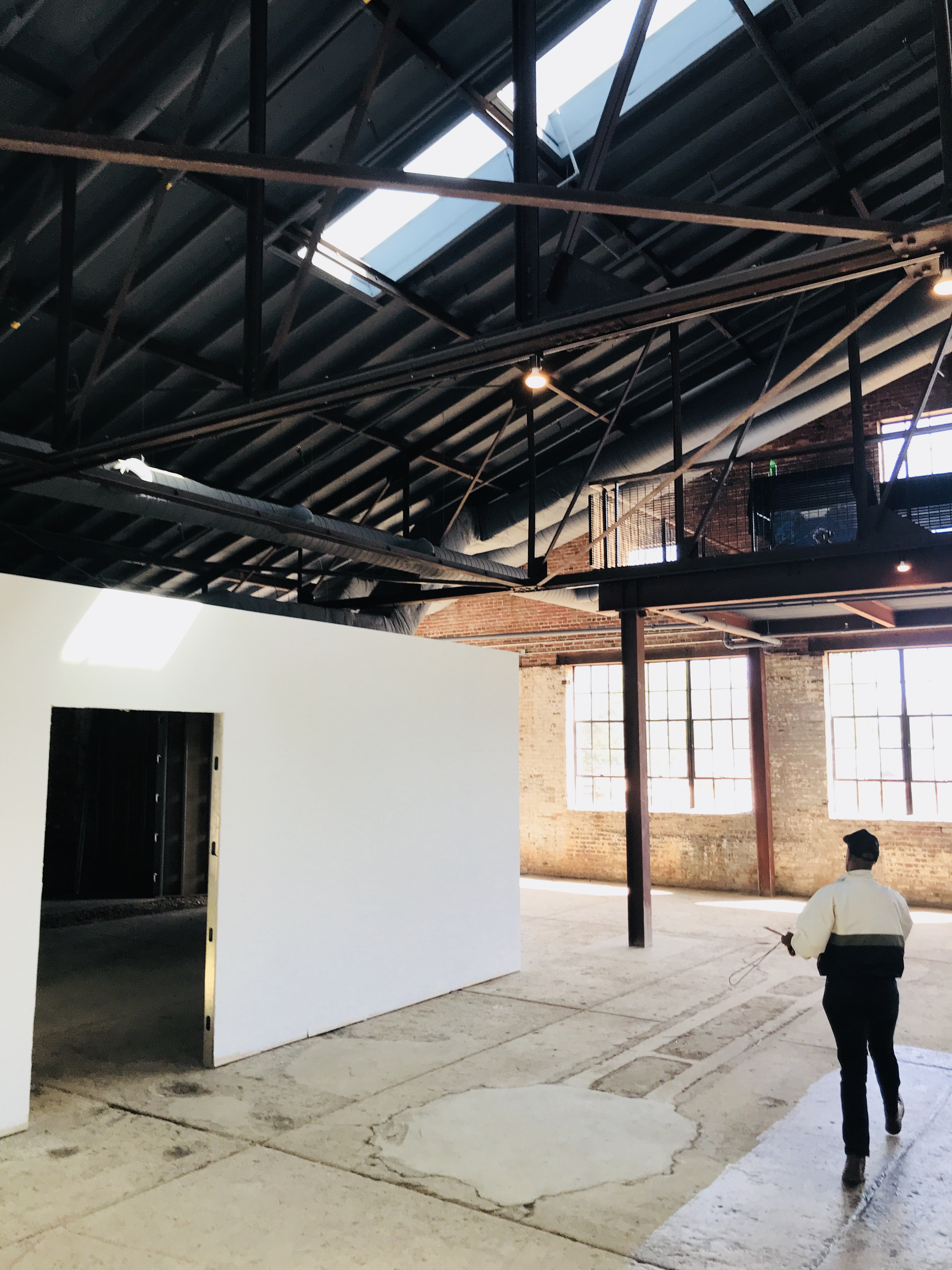 - another mashup between Person Street Bar and Locals Seafood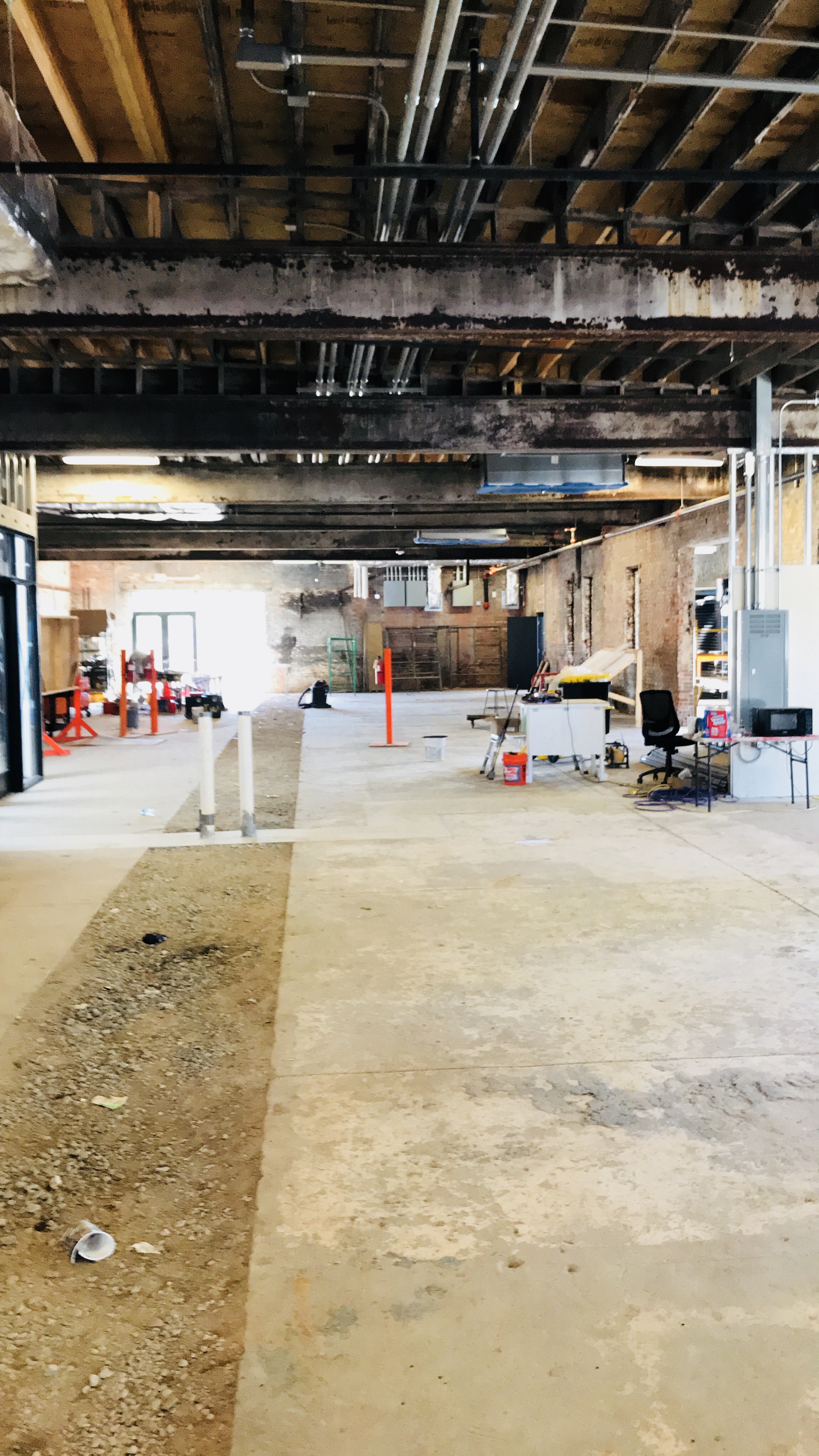 - and a new production facility for Videri Chocolate Factory!
Other tenets include Che Empanadas, with Transfer Co manager Nick Neptune assuring us that there will be additional major tenets announced in the near future.
Community is an important component of Transfer Co's vision, and despite the size of the concept, intimacy is designed into the floor plan.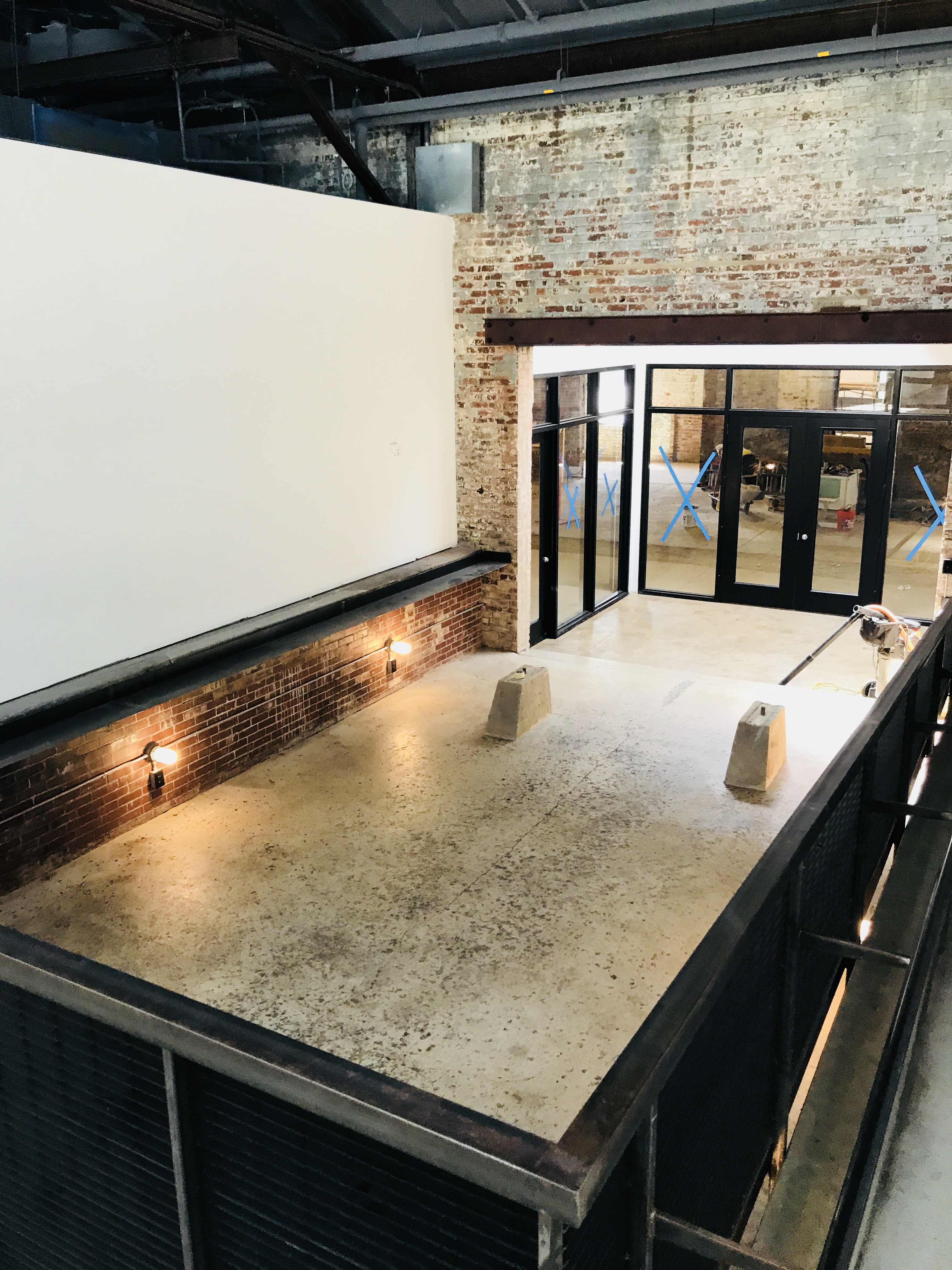 Imagine NCAA Basketball projected onto this wall, with couches and tables lining a nook between the two main food hall buildings.
Neptune's vision also includes several unique, artistic touches. During our tour, Joe Kwon, the Avett Brothers cellist and East Raleigh resident, was busy constructing partitions for the bathrooms. Yep, you read that right.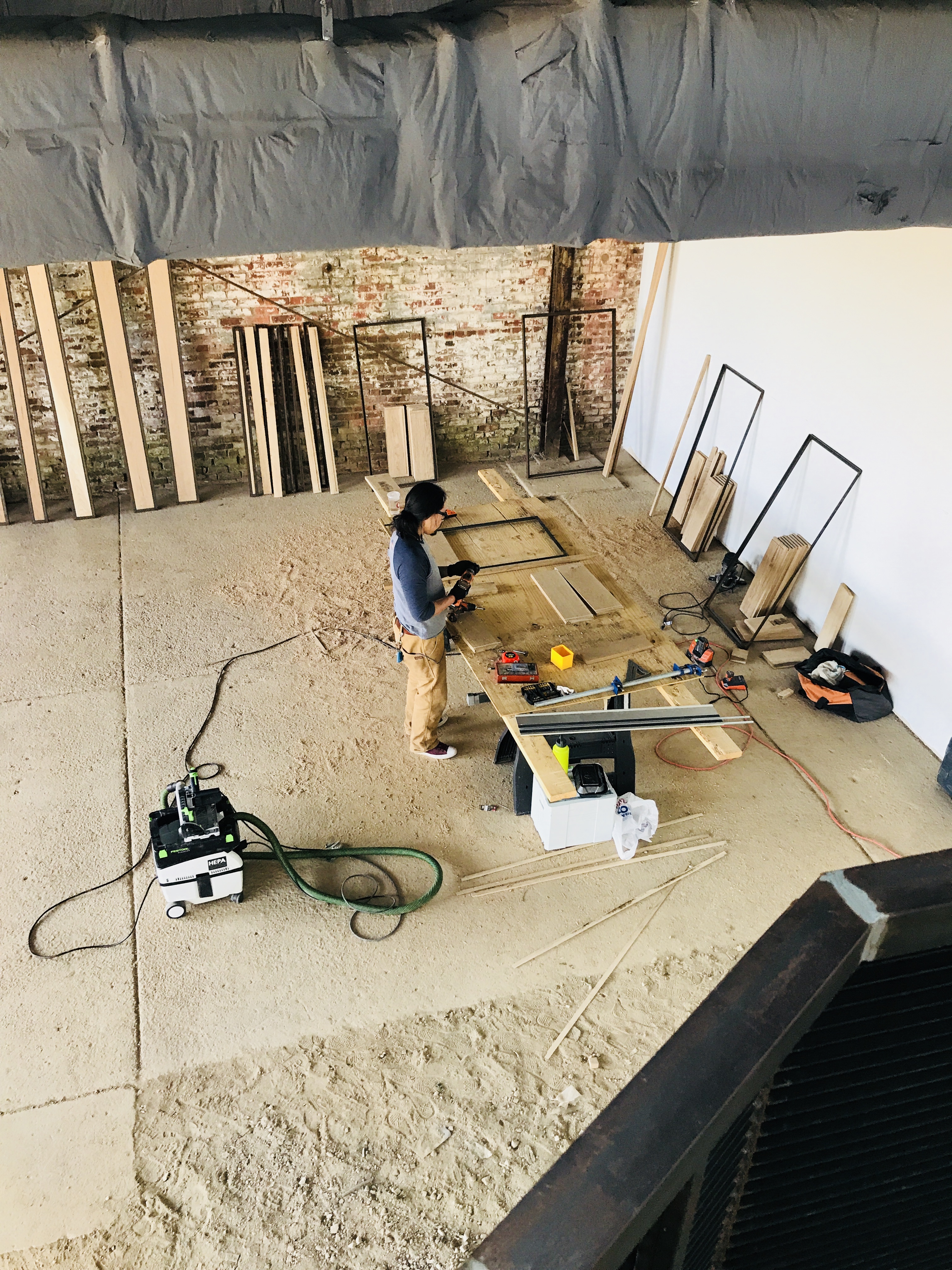 Construction timelines are always tricky to project, but Neptune expects the building itself to be ready as a stand-alone community events space by May/June, with vendors opening on a rolling basis starting in the late summer or early fall.
Some of the early event concepts are already fully baked, and although Neptune was intentionally light on details, the common theme seems to be community: Transfer Co as a conduit that can bring together the neighborhood and the city for unique blends of food, education and culture. The refrain from Neptune was "potential." We're excited to see what's next.