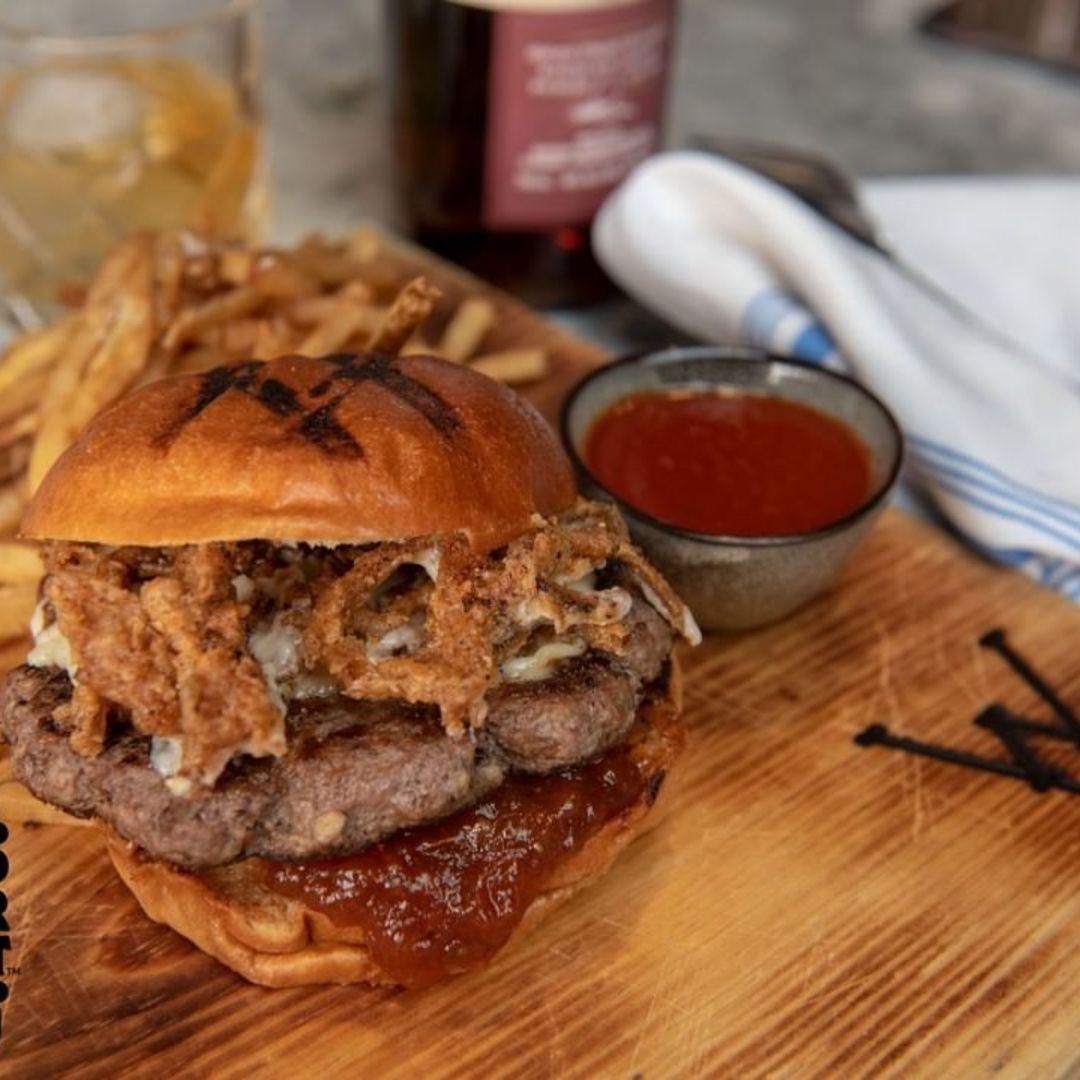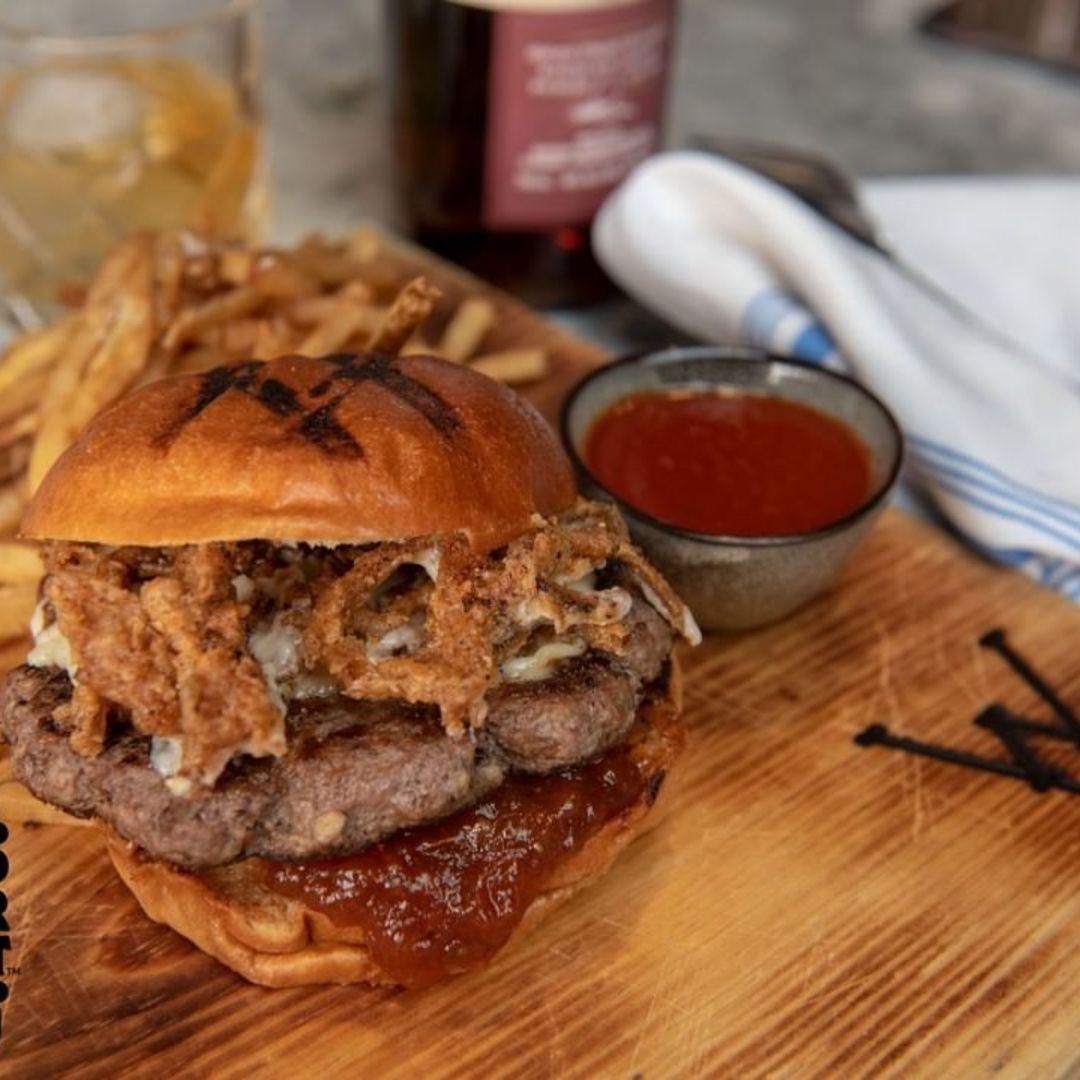 Over 53,000 Raleighites get Raleigh's most popular email.
Try the Blended Burger at Whiskey Kitchen
Whiskey Kitchen is one of three Raleigh restaurants participating in the annual James Beard Blended Burger contest, where chefs around the country compete to create the most delicious burger that's healthier and more sustainable because it has mushrooms blended in with the meat. Whiskey Kitchen's variation includes a venison and North Carolina mushroom patty, Port Salut mornay cheese, cherry tomato jam, and crispy shallots on a brioche bun—with the mushrooms making up a quarter of the burger! In Raleigh, you can also get a blended burger at Mandolin. Vote here to help these local spots win—and make sure to get a bite while the blended burger is on the menu.
Connect with Facebook
We will never post to Facbook without your permission