The storm has passed, the weather is finally cooling down, and all we want to be doing is spending the days outside—not stuck in our offices. Thanks to an upcoming project by the Downtown Raleigh Alliance and a hoard of local co-working spaces, soon you'll be able to (without even playing hookie from work!).
For the first two weeks of October, they'll be setting up a pop-up outdoor office in the gorgeous pavilion at Union Station (across from The Dillon). Imagine: a conference table in the sunshine, solar powered charging stations, cool furniture for lounging with your laptop, and coffee and snack drops throughout the day from the local businesses you love.
Cities like New York and Philadelphia have already had their own outdoor offices thanks to the #beanoutsideratwork campaign from L.L. Bean (pictured below)—we're thrilled Raleigh is joining the fun. Working outside is shown to improve your productivity, creativity, and happiness. Plus, working from Union Station means you're perfectly positioned for lunch at Morgan Street Foot Hall.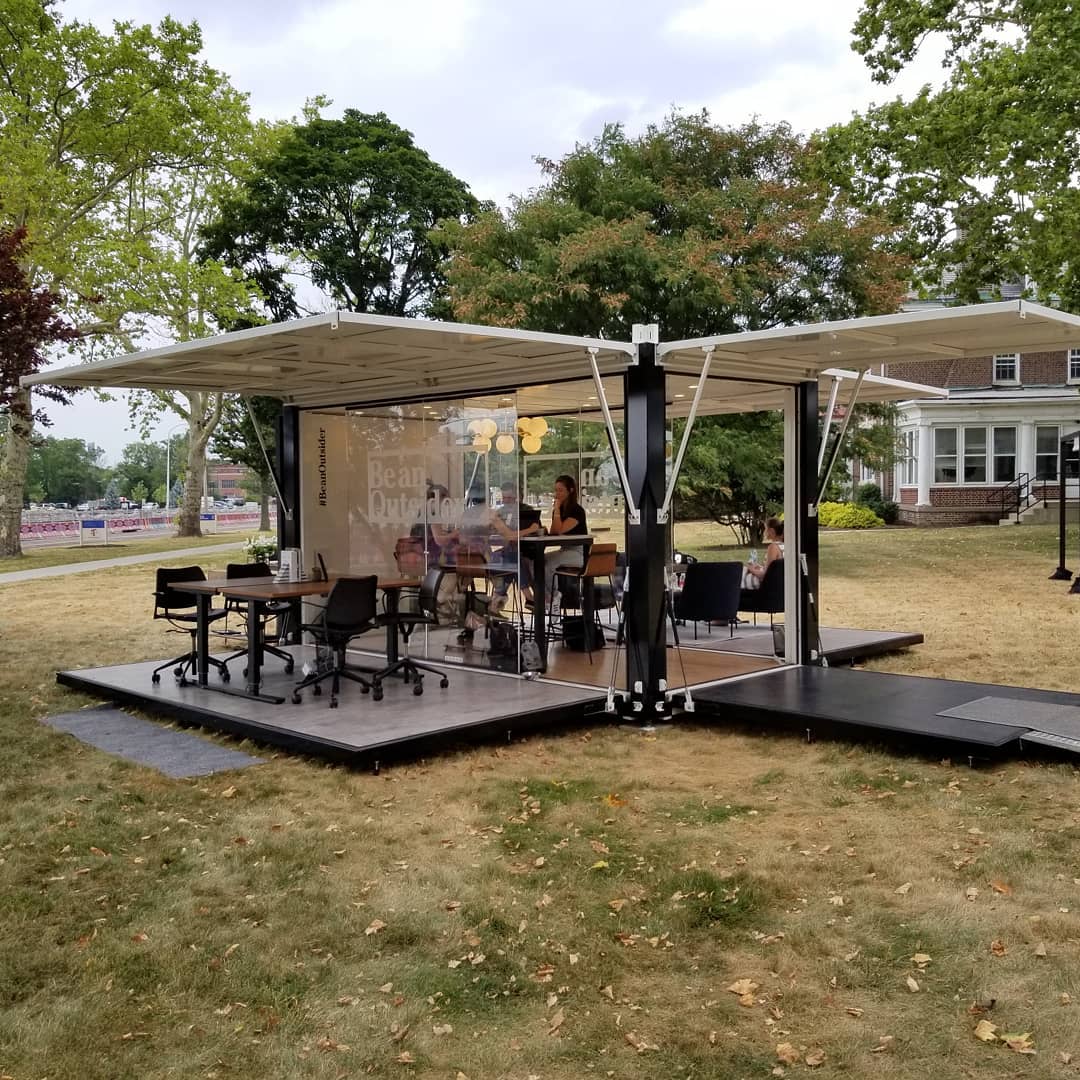 @philadelphiasalvage
You'll be able to find the office at the Union Station pavilion at 510 W Martin St from nine to five Monday through Friday from October 1-12. Book a seat at the conference table starting next week, or just pop by and settle in at some of the open seating for a while!