Kaiju Bowl & Bao opens for lunch downtown today, and we know a lot of people who couldn't be more excited. Specifically, us. In fact, we were so ready to get our hands on these Asian-inspired specialties that we snuck in a little early to see what they were up to.
The menu brings together a variety of Asian favorites into one place, which can make it hard to choose! Luckily, with all the dishes under $12, it makes it easy to grab some friends and try the whole menu (or just come back regularly for the next few weeks to work your way through it). Here are a few of our faves we recommend starting with.
Poke Bowls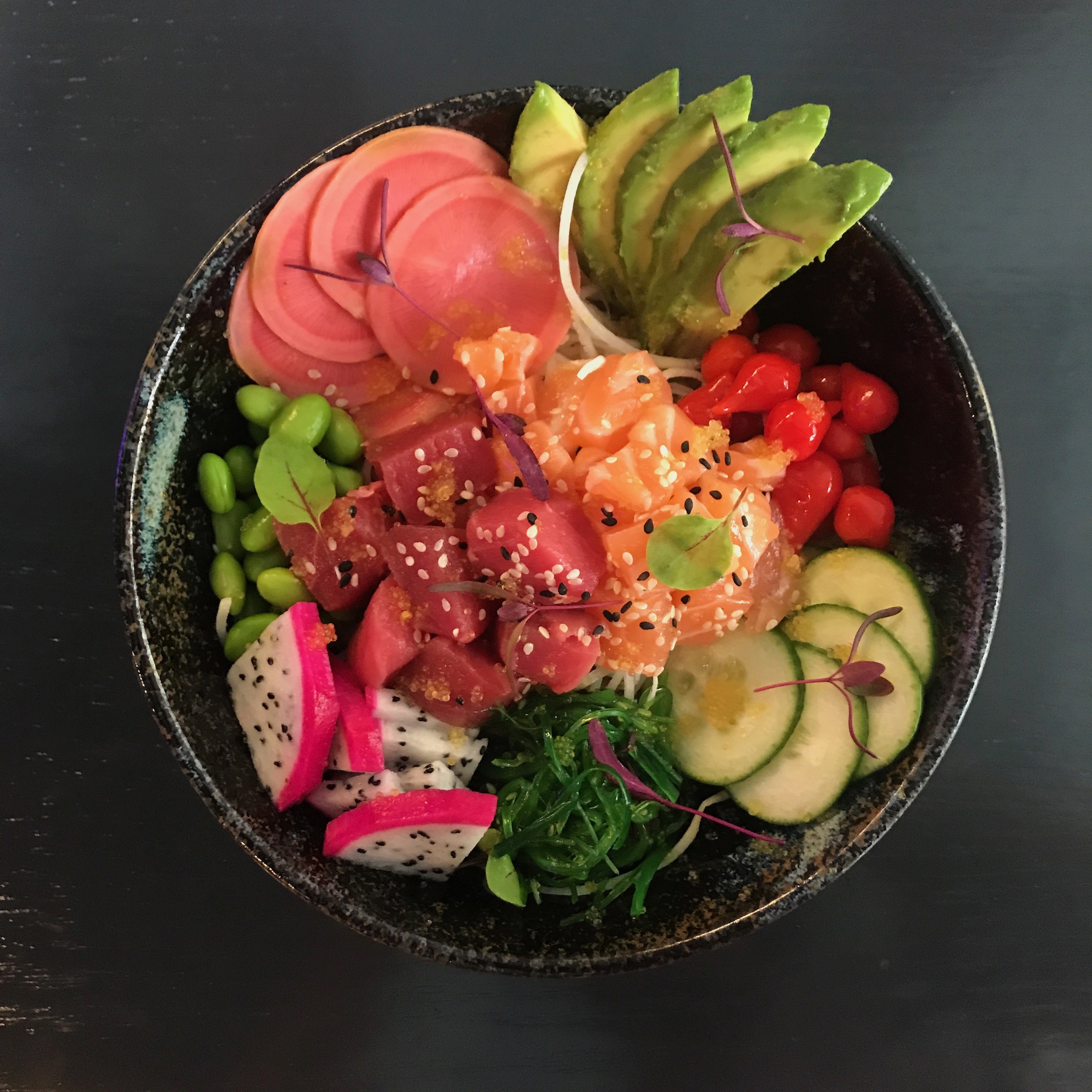 In case you needed another downtown spot for poke (we won't complain), Kaiju is ready to serve up these colorful and healthy treats. We love how the miniature peppers add a pop of crunch (don't worry, they're not hot!), and the edamame gives the bowl even more protein for a long-lasting lunch.
Mix-and-Match Bao Buns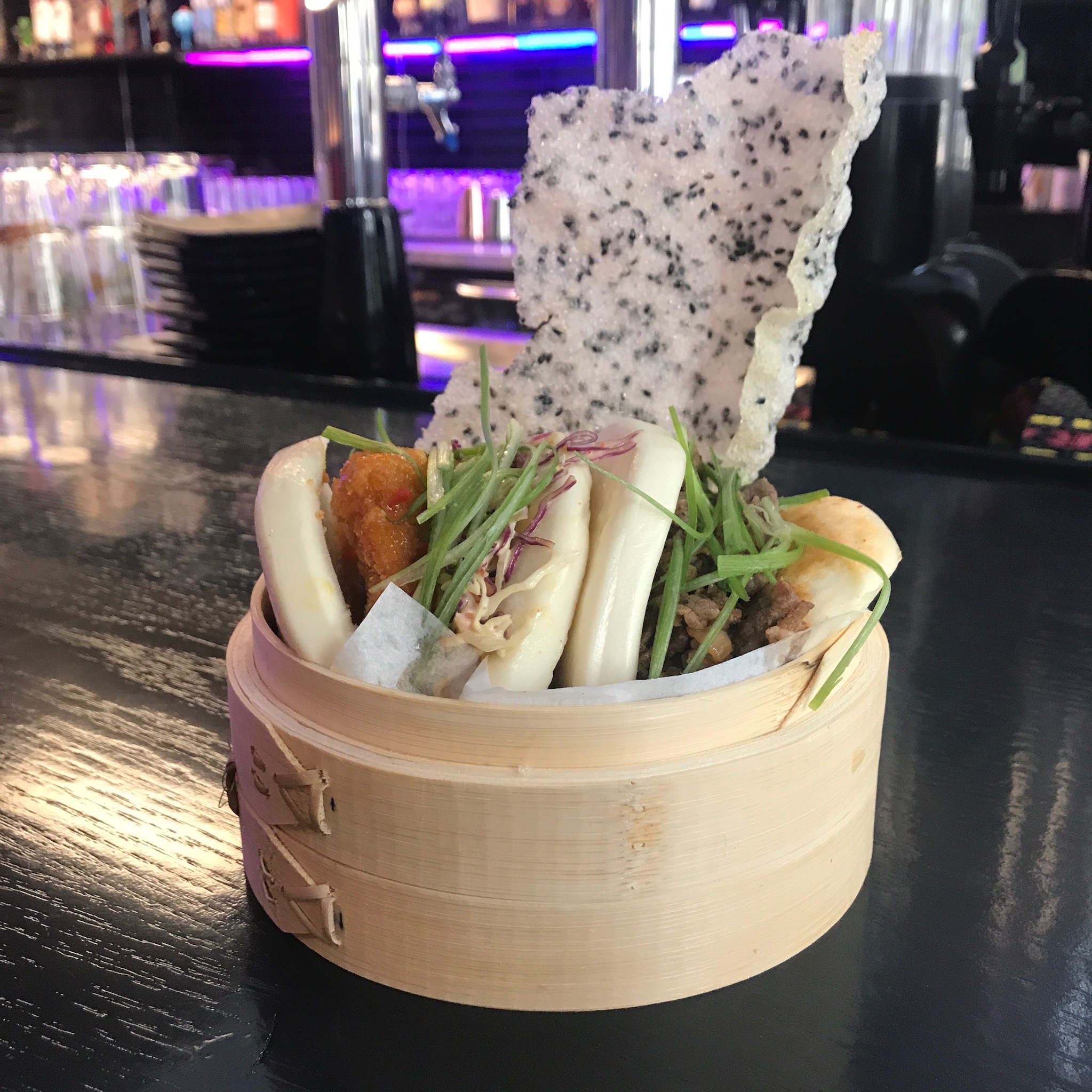 Bao buns are Chinese steamed bread rolls filled with, well, whatever sounds tasty. At Kaiju, they're two for $9, and you can choose different fillings for some variety. We'd get the fried fish bun with to-die-for mango chili sauce and the fried green tomato (with pimento cheese, duh) again in a heartbeat. It's all served with a nori-infused crispy rice cake for snacking.
Bibimbap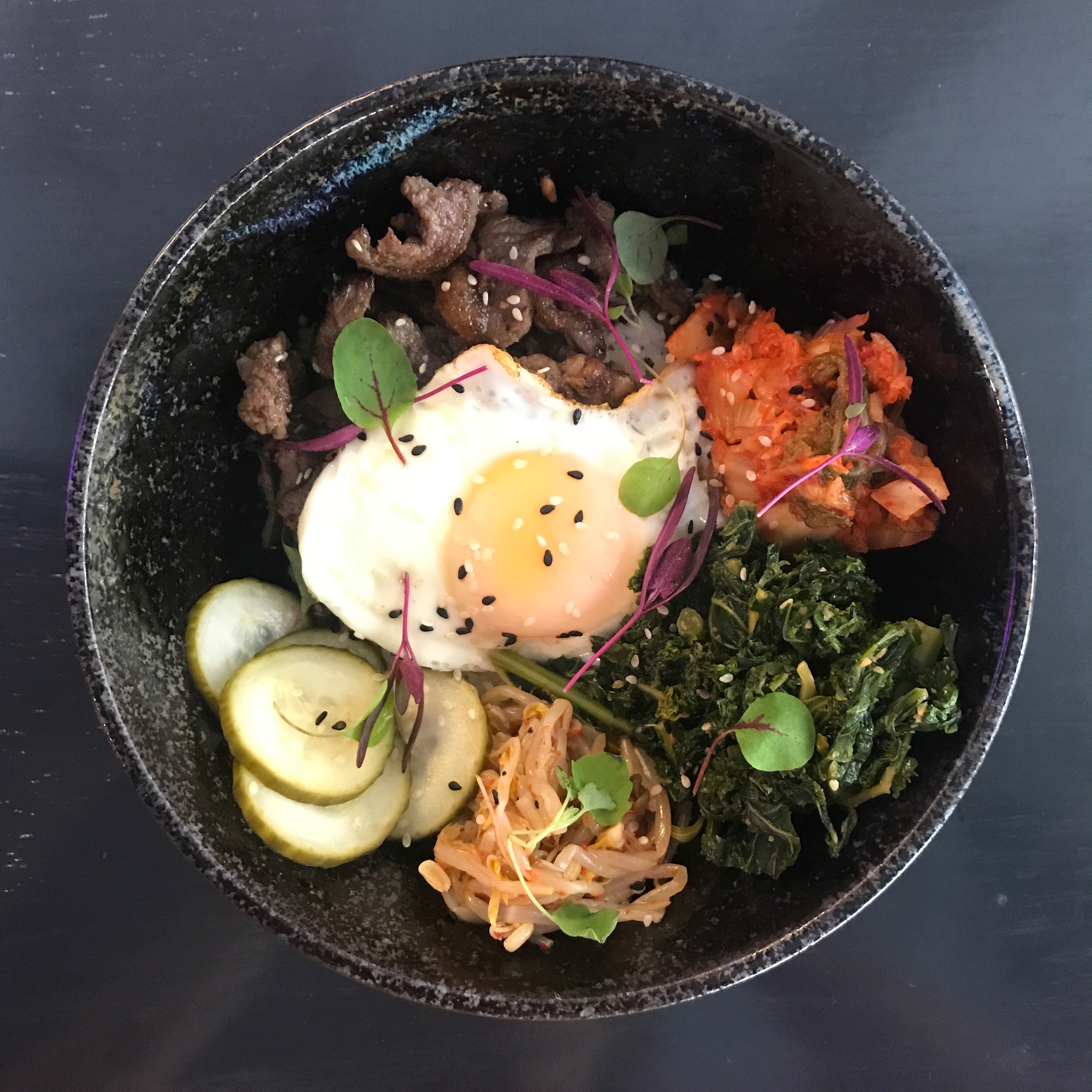 If you're not familiar with bibimbap yet, we recommend you become acquainted. This Korean dish is a bed of rice topped with a fun assortment of accoutrements. Think: perfectly-marinated bulgogi beef, pickles, kimchi, kale, and a fried egg to bring it all together. We think it's the perfect warm-weather alternative to ramen (which Kaiju also serves).
Boozy Pops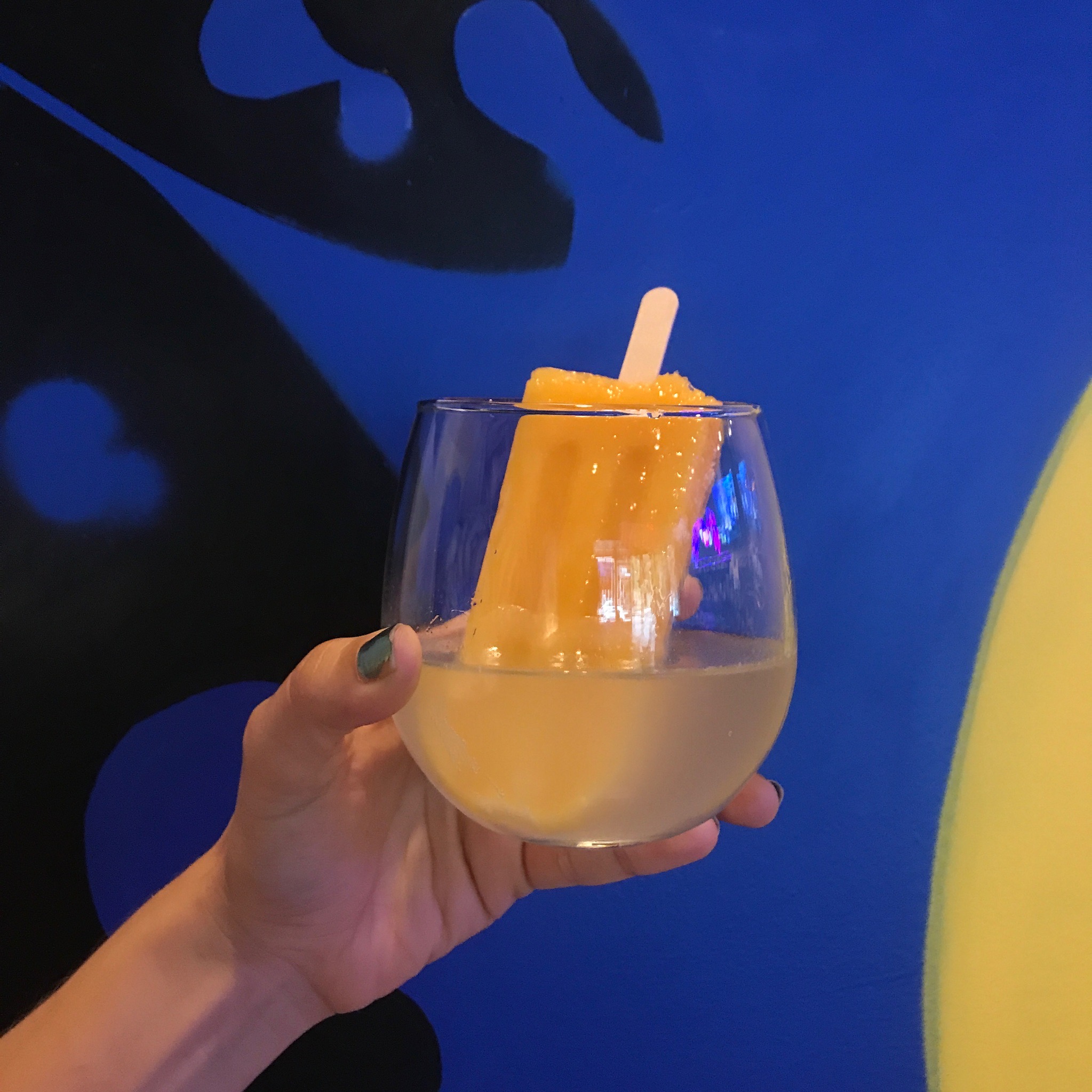 These babies seem to be everywhere this summer, but Kaiju adds a fun twist. Served with sparkling sake and a tropical pop, this drink is a delightfully refreshing end to your meal. Sure, Kaiju's only open for lunch right now, but you deserve it.
You can find Kaiju at 170 East Davie St. They're open for lunch every day except Sunday (11am-3pm), and they promise dinner is coming soon!