We bet you never thought you'd be dying to go hang out at a strip mall, but that's about to be the case with Gateway Plaza. This retro strip mall has been under the knife the last couple years, getting a major refresh (thanks to Loden Properties) to make it a fit for the newer, cooler Raleigh. If you've been to Austin, this will feel familiar—the city loves reviving old shopping centers and packing them full of new creative ventures, and now Raleigh is getting in on the fun.
Located just off Capital Blvd. on Crabtree, Gateway Plaza is going to be part of the growing East Raleigh neighborhood. When the bulldozers are finally packed up and the cement is dry (we hear it's soon), Gateway is expected to be a dream destination with a lineup of thoughtfully curated local tenants, a parking lot that feels more like a park, and all the ingredients to really bring the community together
Read on to learn about all the amazing spots you can look forward to at Gateway!
HQ Raleigh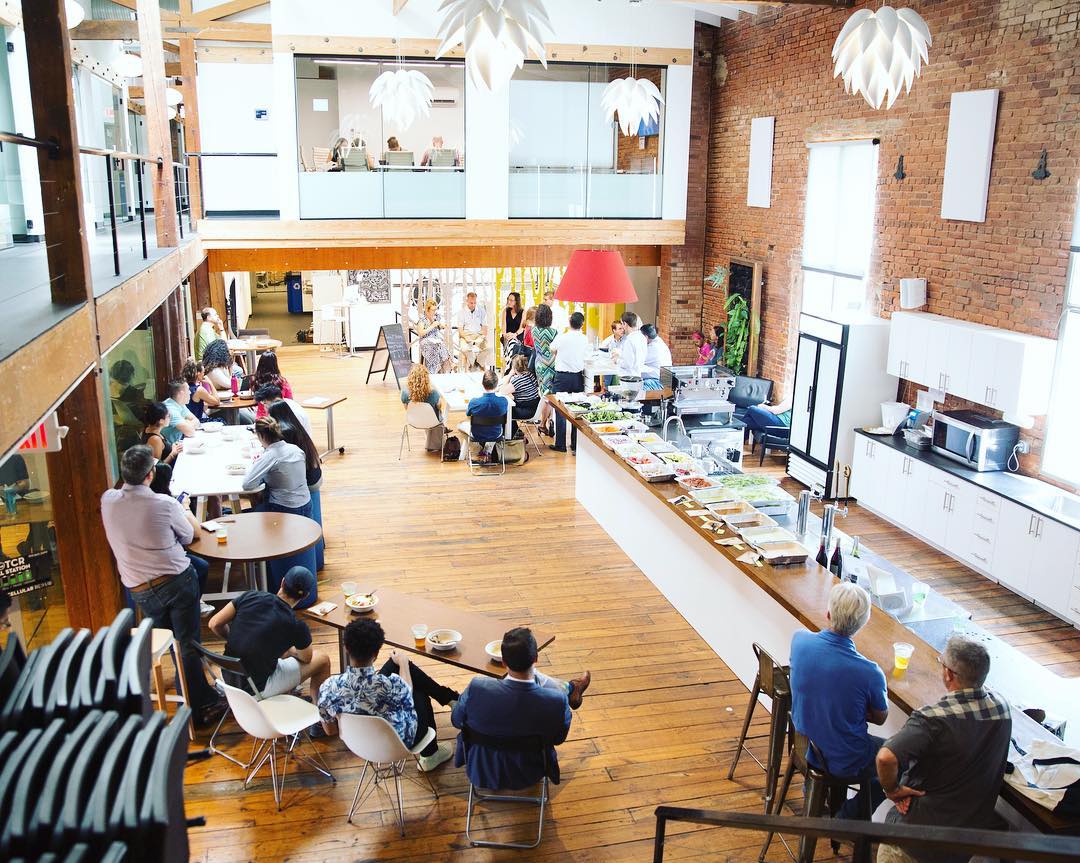 by @hq_community
In case you aren't already familiar, HQ Raleigh introduced the city to co-working back in 2012 and hasn't looked back. Since then, they've stayed dedicated to supporting the entrepreneurial community through creating inclusive, collaborative, and downright gorgeous workspaces. HQ@Gateway will be their fourth space in Raleigh.
They were one of the early businesses to move into the Warehouse district, and helped make it the booming destination it is today—and now are excited to be a part of making another up-and-coming Raleigh neighborhood THE place to be.
Plus, with three previous locations under their belt, they know all the pro tips for making this the ideal workplace. (Peek the picture of their Warehouse location above to get a sense of the HQ vibe.) The new space will have a wealth of private offices for teams of 4-40, large event spaces that are available to rent for everything from a class to a product launch to a party, plus tons of co-working areas for the solopreneurs of the world—all decked out with the most inspiring mid-century design to play off the shopping center's 1950s origins. Think: rich leather seating, statement lighting, gentle pops of color, and other elements that will have you wishing you could just move in full time. Plus, they'll have all the perks folks love from their other locations, including a kitchen and bar stocked with local coffee and beer, phone booths and wellness rooms for when you need a little privacy, discounts all around town, and an incredible community to be a part of.
Reasons to Get Excited for HQ@Gateway
Support for a new type of entrepreneur: Many of HQ's previous spaces have been outfitted and programmed to support Raleigh's next great tech startup (Pendo called HQ home at the start). While that will absolutely still be part of HQ@Gateway, they're also hoping to support a different type of growing business: Main Street entrepreneurs, or more of the mom and pop small biz owners. Maybe your aspirations are to build Raleigh's best Detroit-style pizza spot or an eco-fashion retail shop. HQ plans to use their new space to support these up and coming retail and food and beverage dreamers through incubators, formalized programming, and community partnerships.

Plenty of parking: HQ is pulling an Oprah, and giving everyone a parking spot. Seriously, you get a parking spot, and you get a spot. Everyone gets a parking spot at HQ@Gateway. The best part is, it's free with your membership. It might be hip to be downtown, but it's practical to have parking. There's so much space that they're even planning on using some of the lot to provide spots for food trucks to come feed their hungry entrepreneurs!

Childcare right next door: More on this in a minute, but HQ really pushed to make sure Gateway Plaza has a childcare provider so, whether they're coming for work or just popping in for an event, working parents don't have to worry about their little ones.
Doors open on September 1—watch for an amazing grand opening party on the horizon—and in the meantime you can go ahead and schedule a tour, inquire about an office for your team (starting at $600/month and going up based on size), or kick off a co-working membership (starting at $130/month) and start working from any of their other locations until this one is ready!
Little Makers Academy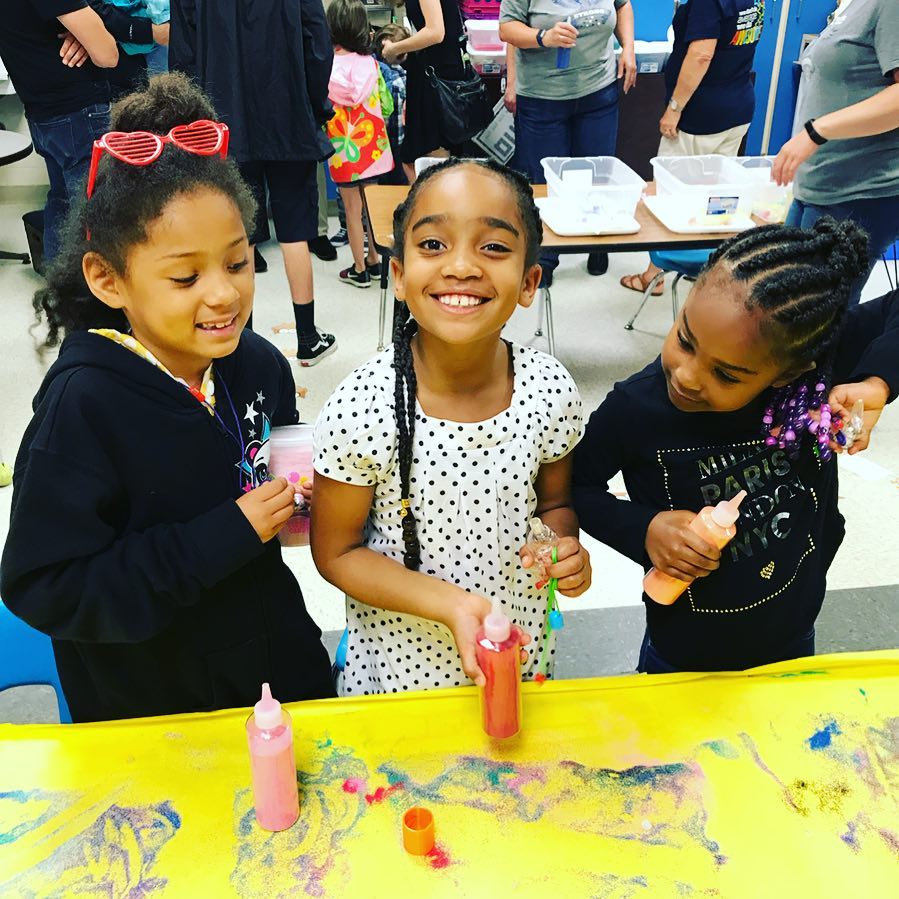 by @littlemakersacademy
Parents and parents-to-be, this one's for you. Little Makers Academy is the childcare concept you've been waiting for, and now it's just a few months from being a reality at Gateway. Alice Nelson of Little Makers, a former teacher and a parent, noticed a gap in quality, affordable childcare options that are conducive to a child's healthy development, and works with parents' busy schedules.
While Little Makers has a full-care center on Wilmington St., the Gateway location will be a little different. Instead, this drop-off center will allow parents with kiddos aged 3 months to 12 years to drop them off as needed for up to four hours. No need to plan ahead—just swing by when you need a break, and pick them up when you're done!
Reasons to Get Excited for Little Makers Academy
Location, location, location: Being in the heart of the work-play hub that will be Gateway Plaza, dropping your younguns off at Little Makers puts you in the perfect spot for some personal time. Need to get some work done? Drop them off then head to HQ or over to BREW. Itching for a little grown-up fun? Drop them off then meet a friend for a drink at Union Special or a craft class at Craft Habit.

Your kids will love it: This isn't just convenient for you as a parent, the little ones will likely be begging to go back because Little Makers is decked out with an indoor playground, stocked with fun things like the Lego WeDo, and programmed with activities that'll keep the hands and mind busy. They were inspired by makerspaces, which means the facility is outfitted and programmed around the idea of encouraging creativity and exploration.

Pricing that feels within reach: Final pricing isn't released yet for Little Makers, but it promises to be reasonable—especially since you only have to pay for the time you need. Better yet? If you work at HQ you can definitely expect to get some special deals here.
They're aiming to open in September so they can be ready for all the working parents at HQ!
Union Special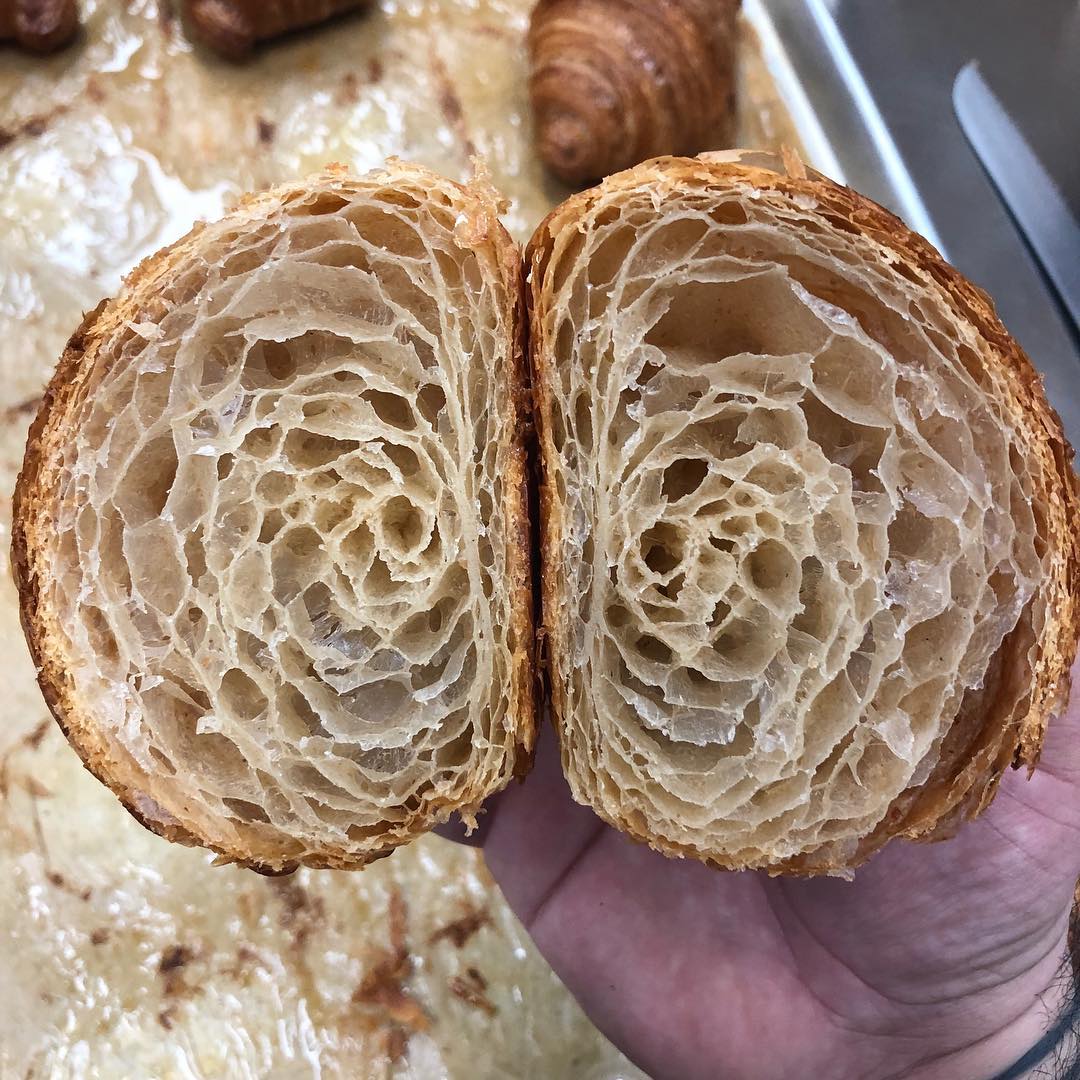 by @unionspecialbread
Maybe one of the most anticipated openings of the year, Andrew Ullom—the former head pastry chef and baker for all of Ashley Christensen's restaurants (causal)—is poised to open Union Special at Gateway Plaza in by the end of the summer. In addition to the pastries and bread many of us already crave from their Friday morning pop-ups at Videri, the restaurant will be dishing out breakfast and lunch items (think everything from egg sandwiches to burgers on homemade buns). Imagine walking into a light-filled cafe, peeking into the open kitchen to see the bakers at work, and then walking up to the counter and ordering some of the best darned carbs you've had in your life (we hear the buttermilk croissant is especially special).
Reasons to Get Excited for Union Special
BREAKFAST ALL DAY (and other goodies whatever your diet): The menu is designed to comfort (or cure a hangover) while still being friendly to the vegetarian and vegan crowd. One description of their grits bowl and we're ready to camp outside their doors until opening day; think creamed collard greens smothered in grits with a little nest carved out for a poached egg, then topped with an herb salad. The menu is described as grains and produce forward, but don't think that means the meat will be missing (although a peek at some of their veggie sammies and we don't think you'll miss it). And perhaps best of all, the full menu is served all day so someone who isn't on the typical 9-5 grind can grab breakfast at noon if they so please.

Booze however you please: Union Special will be a casual spot, but they still want to be sure you can get a good drink. During the week, you can grab a beer or wine including an upcoming beer collab with Trophy (with flavors inspired by Snack Pack pudding cups) and some of the best (and most expensive) bubbly around (a nod to a dive bar Andrew and his wife used to hit in Ohio that offered a bottle of Dom and two grilled cheeses for $200). And on the weekends? Two words: MIMOSA CART. During weekend brunch they have plans to have a mimosa cart circulating so you can grab a drink while you wait. Now, that's what we call service.

A focus on local: Union Special is doing something pretty special, using all roller-milled and stone-ground flours produced solely in NC, and incorporating corn and other grains only grown in the South. That's taking local to another level.
Construction is underway, and they're aiming to open this summer. Watch for a grand opening celebration that will span a whole friggin' month (and leave you talking about it for the rest of the year): a brunch series served up by award-winning guest chefs from around the country, with part of the proceeds going to a charity of the guest chef's choice.
Craft Habit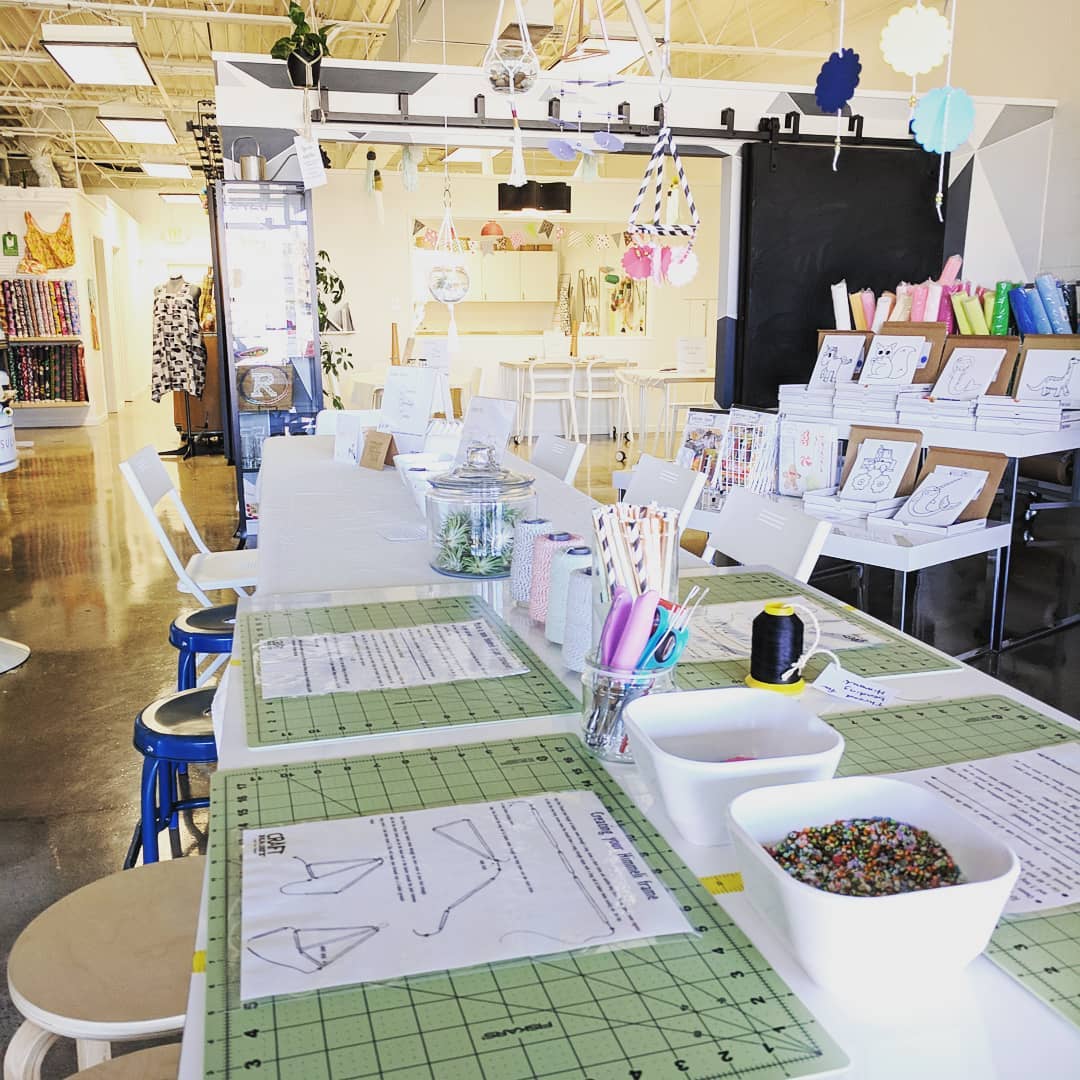 by @craft_habit_raleigh
Craft Habit is an OG Gateway tenant and has been open through construction since July 2018, but we wanted to make sure you knew about them amidst the rubble. If you're a DIYer or you were the kid decking out dioramas in high school, you'll feel at home at Craft Habit. Even if it's been a decade since you've picked up a paint brush or you've never put paint to canvas, you'll still feel welcome once you take a peek at their lineup of workshops and classes.
Owners Sarah and Taylor say they designed their store to mimic the intent of the shopping center: to be a destination. At Craft Habit, they're creating an environment where you don't just grab supplies and go, can stick around, meet a friend, learn something new, and ultimate strengthen that creative muscle.
Reasons to Get Excited for Craft Habit
A lounge for sticking around: Craft Habit isn't just for grabbing quality supplies and going (though they have an excellent selection of supplies!). The owners have also created space for customers to settle in and work on their projects in shop. BYOB from neighboring Mordecai Beverage or a snack from Union Special to keep you fired up, ask their expert staff members questions while you rig up your latest project, and stick around for a while.

Classes to help you level up: Craft Habit has an impressive spread of classes for whatever creative skill you've been hoping to learn, from metalsmithing (their most popular option) to watercolor to sewing and so much more. Teachers are both great at their craft and gifted educators, materials are typically included, and prices are reasonable enough that learning a new creative skill doesn't have to feel out of reach.

A creative community: Once construction dies down, the women behind Craft Habit are excited to put energy into generating more community events at the shop. Beyond classes and parties (yes, you can book parties), they plan to curate social crafting circles and open studio sessions. Show up, make some progress on your masterpiece, and make some new creative friends.
As we mentioned, Craft Habit is already open, so brave the construction and give them a visit soon! More to come, like the community programming mentioned above and dedicated craft nights that are free and open to the public. And for the little ones, stay tuned for programming like summer camps and offerings for homeschooling co-ops.
BREW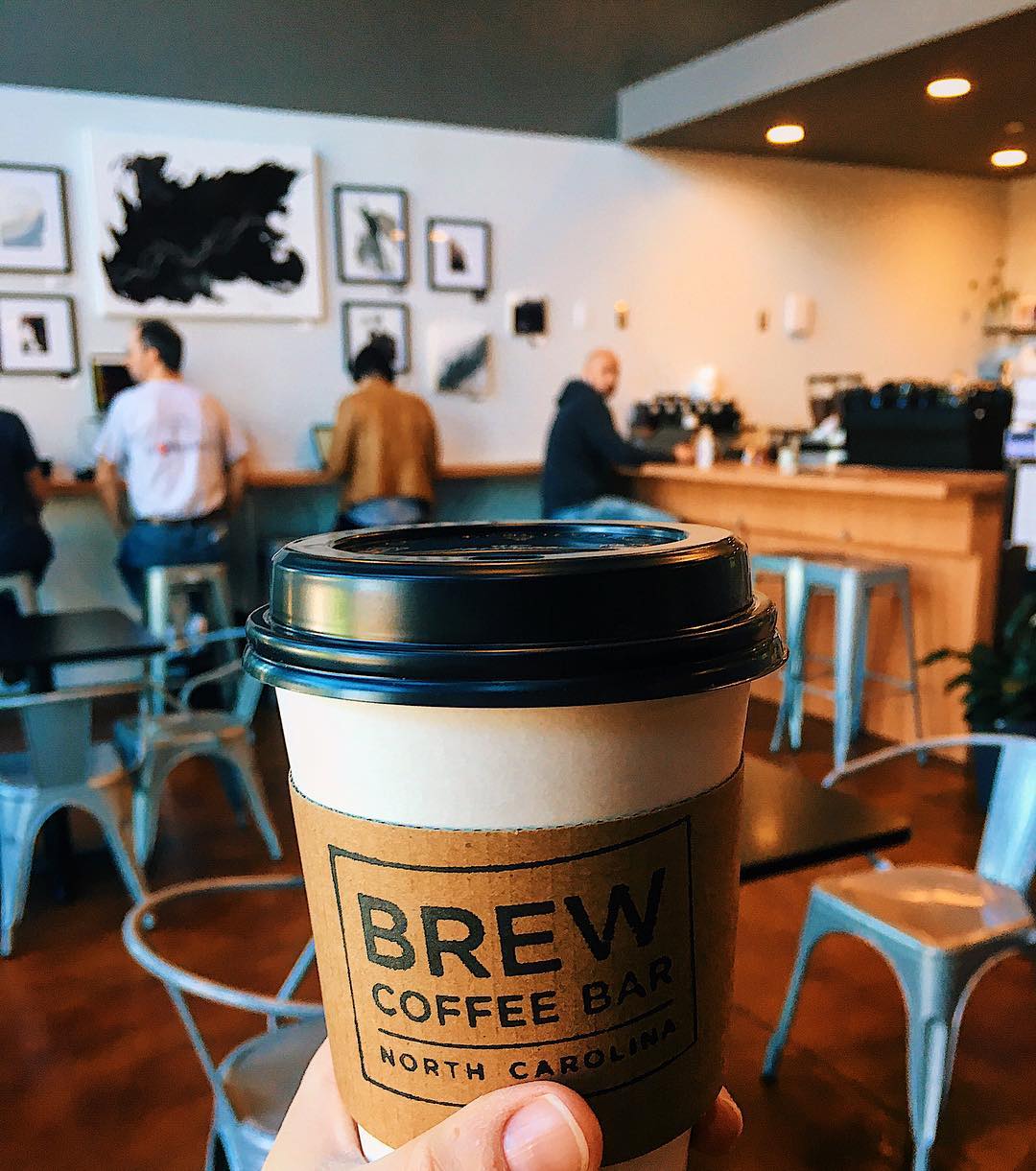 by @jennaobitko
BREW Coffee Bar has been pouring beverages in locations in Seaboard Station and the Cary Theatre for years. They're doubling in size in 2019 as the company expands to both Gateway Plaza and McNeill Pointe on the edge of Five Points. Details of the new space are still hazy, but here's a little bit of what we know so far.
Reasons to Get Excited for BREW
More space to stick around: The big news here is that BREW is getting way bigger—the seating area is expected to be 3x larger than BREW's other spaces. Fingers crossed that means when you pop in you won't meet the familiar fate of not being able to find a seat. But that's not all: this Gateway space is actually 5x the size of what they've been working with, which means they'll also have an onsite training facility, and a flexible space to host events.

The perfect day to night transition: On BREW's website they vaguely promise that "BREW Gateway will be something totally new!" and they aren't lying! The Gateway shop will also offer a full liquor bar in the evenings. The space is designed to transition from day to night, with the coffee shop vibe all day and then a switch to a bar in the evenings. They aren't going full Jekyll and Hyde, though; expect to see coffee influence their cocktails, and even some liquor snuck onto their day menu. (Gotta take full advantage of that liquor license!)

More to do than just drink coffee: It's too soon for exact details, but BREW has big plans for the extra room they'll have at the new shop. Ideas include: yoga, movie nights, larger group meetings, coffee and liquor education classes, and much more.
They're not planning to open until October, but might just be collaborating with HQ on their coffee program, so you could get some BREW sips a little earlier.
Mordecai Beverage Company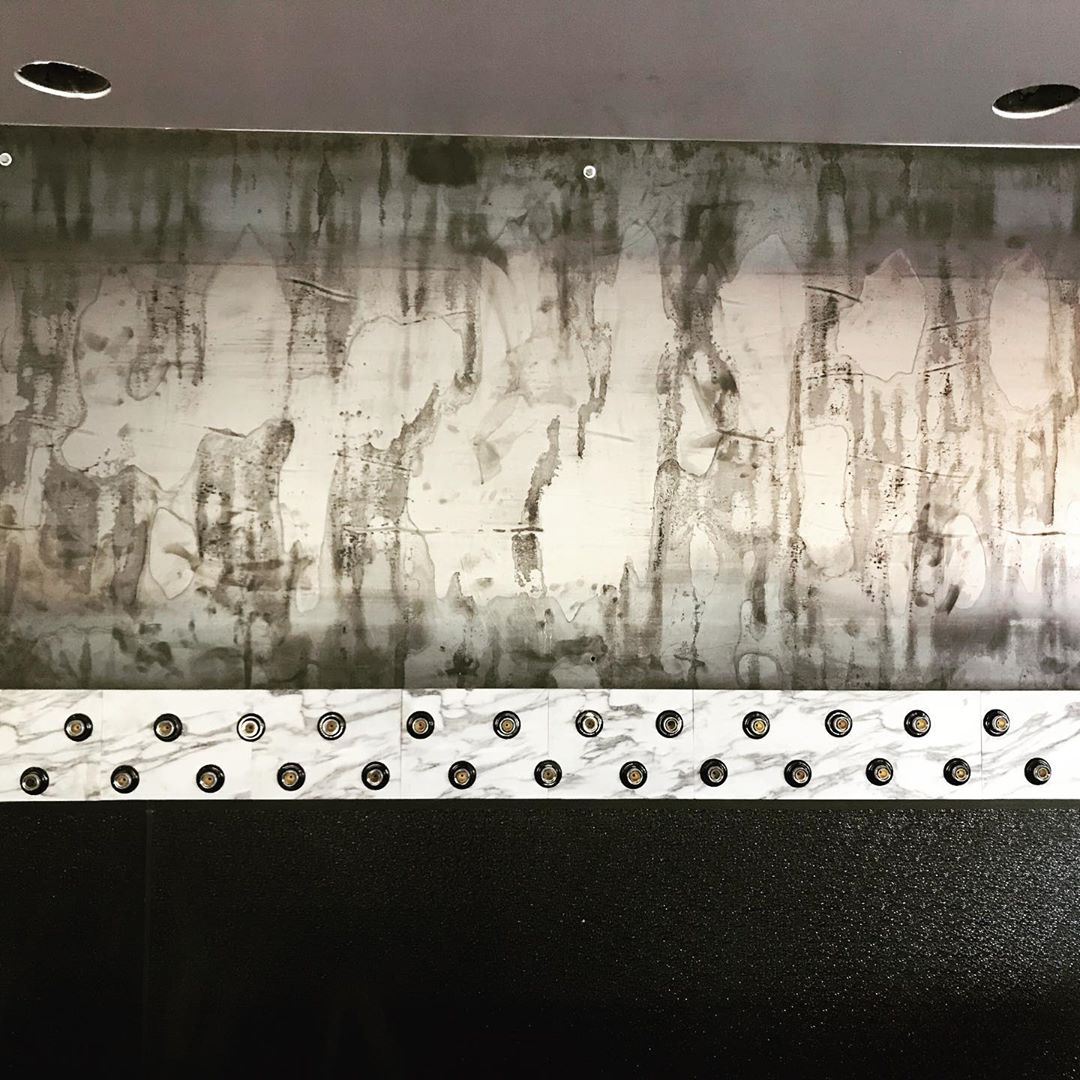 by @mordecaibevco
Is a destination in Raleigh really complete if there isn't a brewery? Mordecai Beverage Company is going to do us one better, bringing the city's first combined bottle shop, taproom, and brewery (more on what that means in a minute). Details are still fuzzy, but here's what we know so far.
Reasons to Get Excited about Mordecai Beverage Company
Three beer experiences in one: Like we said above, this is a brewery AND taproom AND bottle shop. Meaning, while they'll be crafting their own brews, they'll also have a bar with their own beer and others from local makers, as well as an expansive bottle shop to take some away with you. Oh, and there will be wine for sale, too!

Experimental collabs: Owner Andrew Christenbury was formerly head brewer at G2B in Durham, so he knows the industry and knows some people. He's excited to use their small-batch brewing system to make some experimental beers and work with other brewers in NC.

Outdoor space and entertainment: Mordecai Bev will spill into the Plaza with a covered patio, outdoor seating, and even a small stage so you can listen to local bands while you sip.
Construction is underway and they're hoping to open sometime this summer!
And So Much More to Come
There are more vendors on the docket that it's a little too soon to get full deets on—and some that haven't even been announced yet! A few more spots to look forward to at Gateway Plaza include:
Umma Dumpling: Word on the street says that this popular food truck will be opening their first brick and mortar at Gateway.

Azure Violins: Handmade string instruments and classes!

Gateway Restaurant: A classic stop for diner fare that's been in Gateway Plaza for years, is open now, and will be sticking around as part of the new renovations!