This year's Downtown Raleigh Restaurant Week is almost half over—and if your week's been anything like ours, you may have been too busy to really make the most of it. But worry not! With four lunches and four dinners left in the week, there's still plenty of time to snag a deal at one of your faves, or try a new spot.
To help you spend less time online and more time at lunch (or dinner), we've chosen some of our favorite deals to help you fill up the rest of the week. With over 40 restaurants participating, it was no easy feat—if you want to browse yourself, you can check out all the participating restaurants and their specials here. (Pro tip: Click on the colorful dots next to each restaurant to view the actual menu.)
Lunch Deals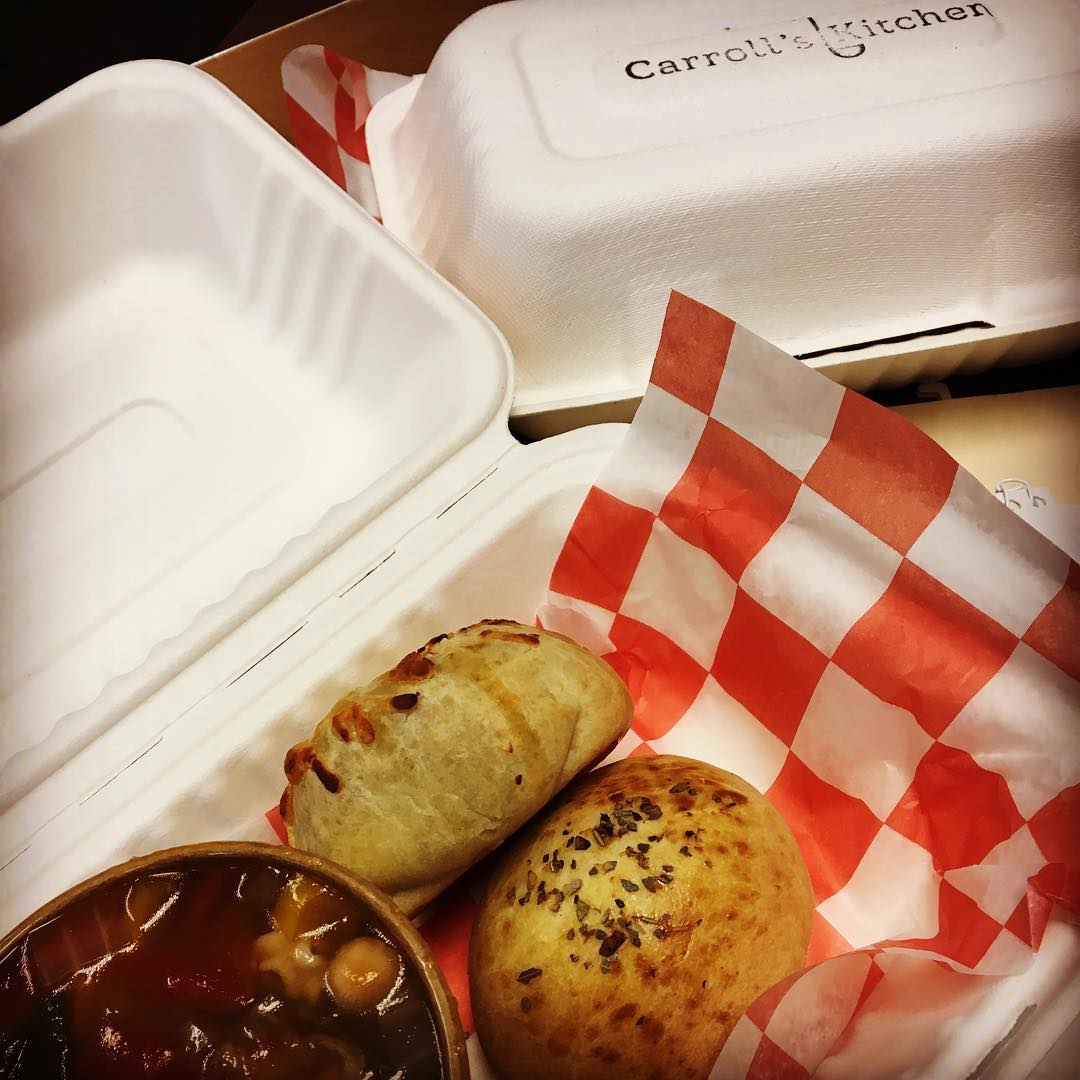 @rthaggerty
You can't really beat a $5 lunch. For one crisp Lincoln, you can get one of Carroll's famous kolaches and a cup of soup. Upgrade to $10 to get a pork belly banh mi with a side and cookie. Get over there fast though—Carroll's is only open on weekdays!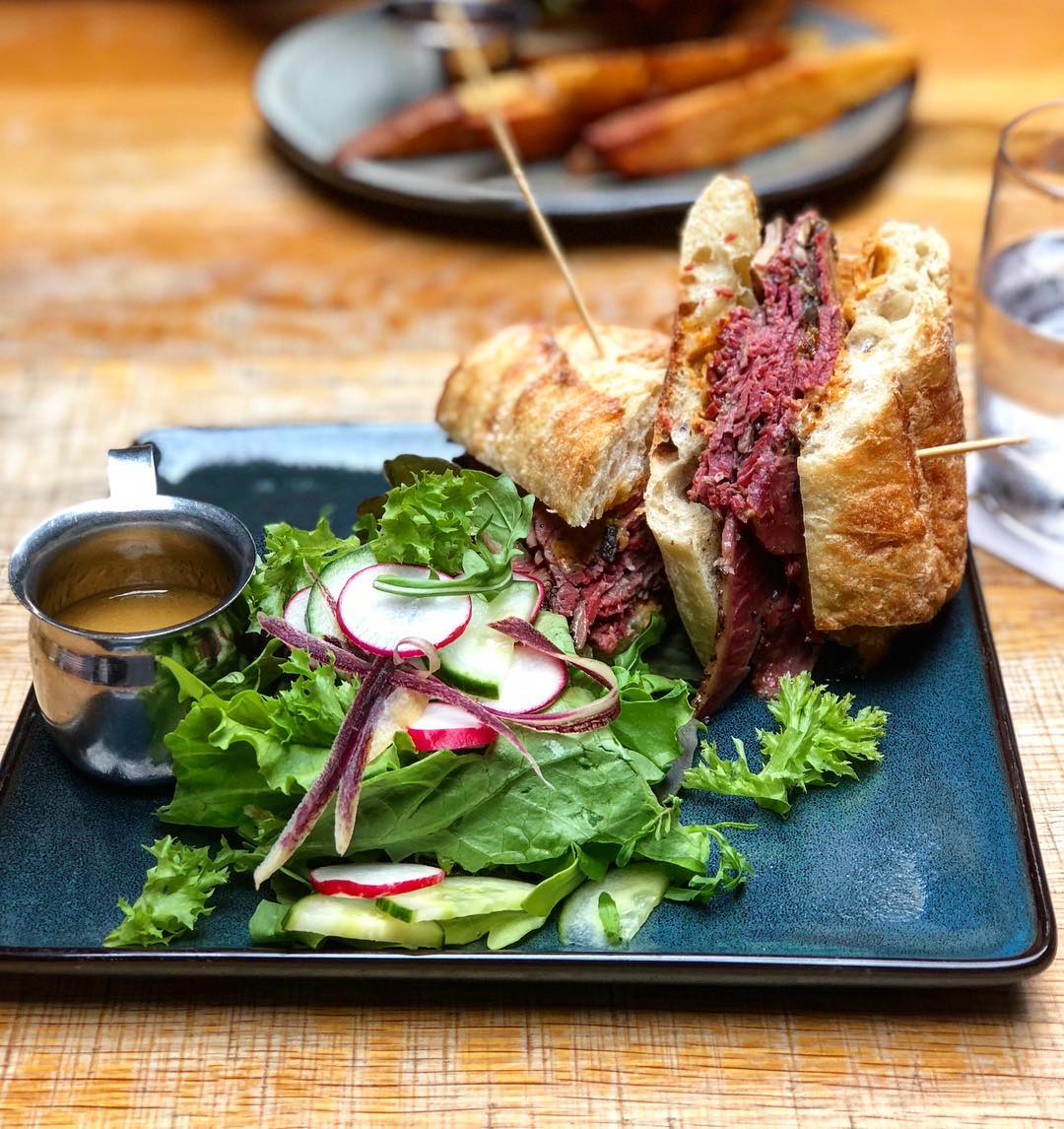 @cadydoesntsharefood
Whiskey Kitchen's got a wide range of choices on their Restaurant Week menu, all for ten bucks, all served with wedge taters or a local greens salad. For the main, pick between: fish tacos, tofu bahn-mi, caprese baguette, smoked chicken salad sandwich, smoked brisket melt or fried chicken sandwich. Go for a leisurely lunch and grab a drink while you're at it—we won't judge.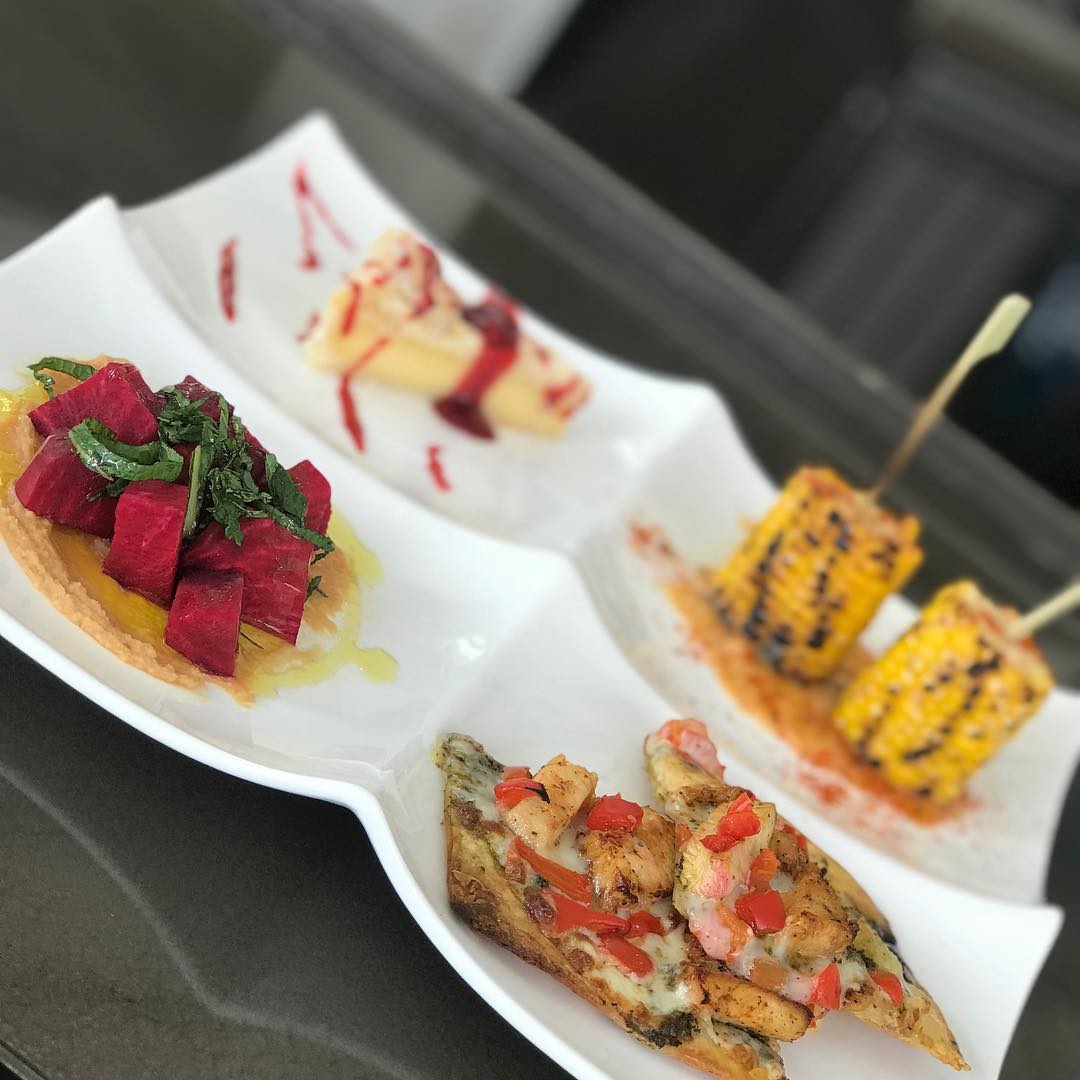 @oro_restaurant
ORO Restaurant & Lounge has created a fun lunch special just for restaurant week—a play on a bento box that lets you sample four items off ORO's eclectic menu. Everyone gets a roasted beet salad, grilled corn with miso spiced butter and a lemon bar with raspberry coulis. Finish off the plate with your choice of shrimp & grits, sesame cauliflower or blackened chicken flatbread. ORO also has a $30, three-course dinner deal.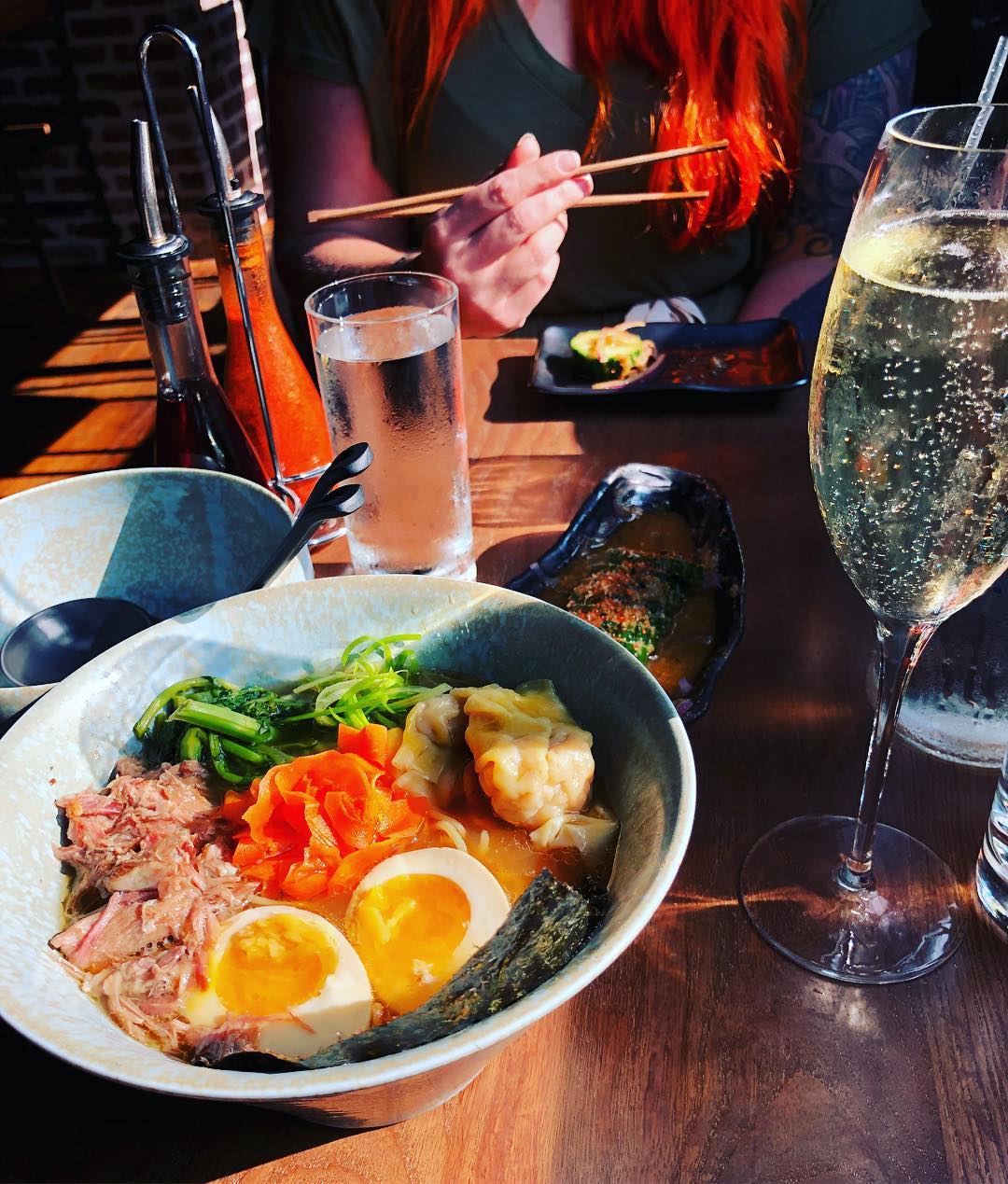 @jennyjamjones
For their first restaurant week, Tonbo is coming in strong with deals at every price point. We think their $10 shoyu ramen for lunch is a great way to taste their namesake dish, but you can also grab $5 spicy shrimp buns, or head over for dinner to choose between $20 or $30 prix fixe options.
Dinner Deals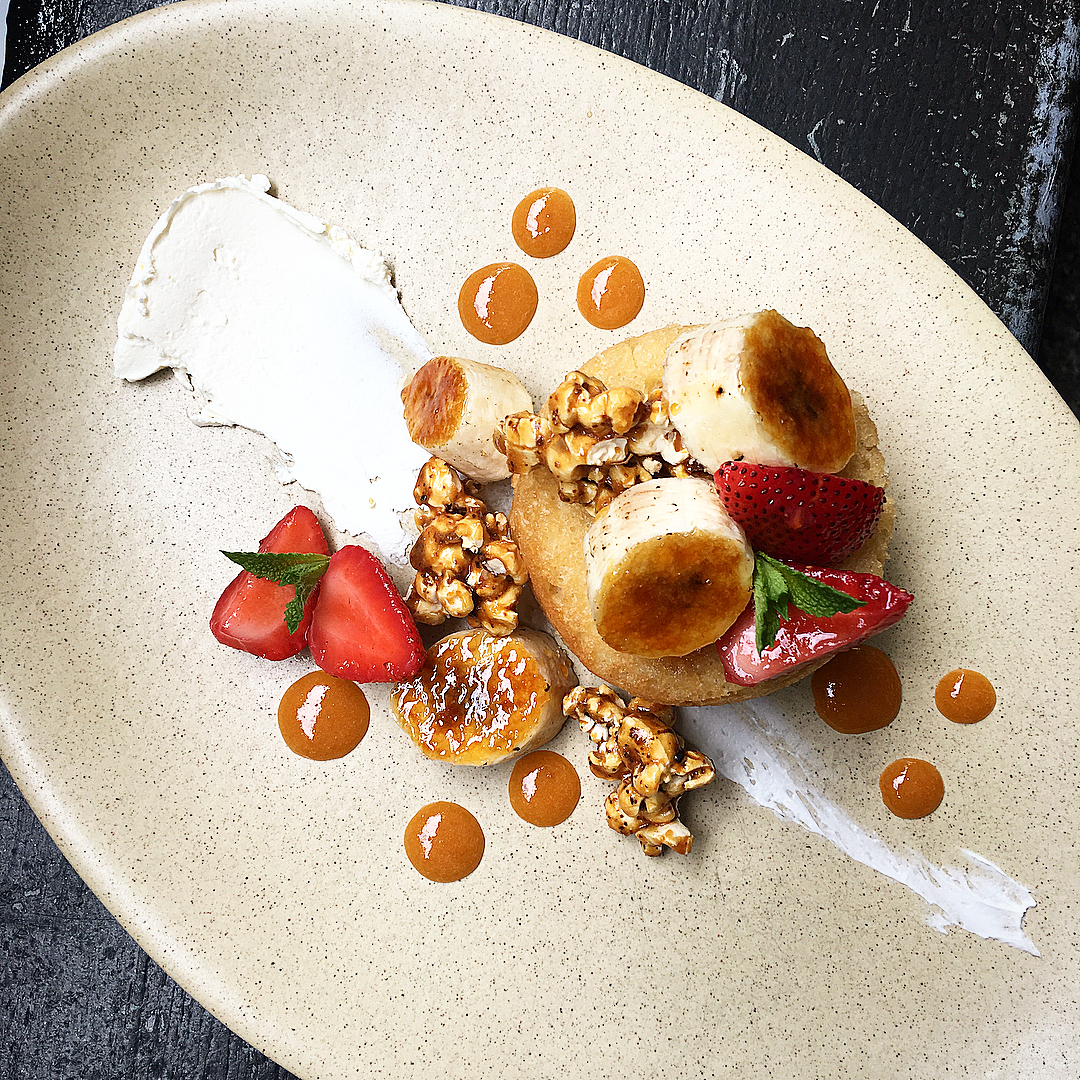 @playwithsugar
This will be bu•ku's last time participating in Downtown Restaurant Week before they move to Cary in January, and they've pulled out all the stops.
First course: citrus braised beets and goat cheese, moules frites or aloo chana chaat
Second course: tandoori-style chicken, sake-braised short ribs or Ethiopian lentil wat
Third course: Triple chocolate semifreddo or rum baba cake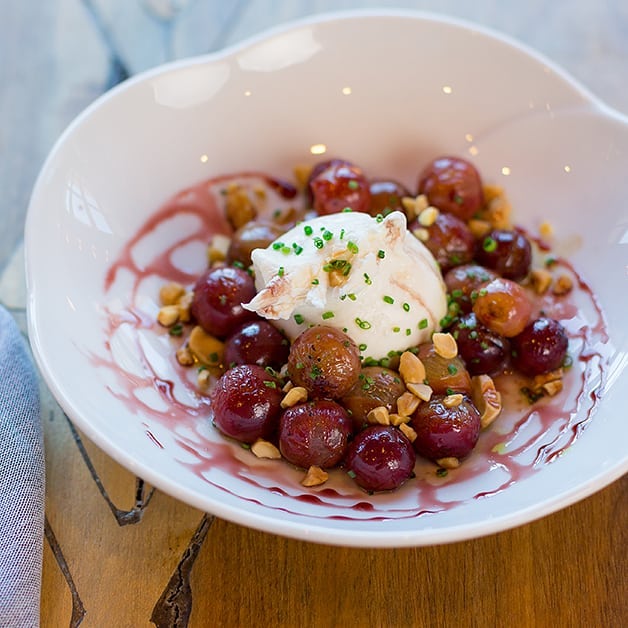 @vidrioraleigh
For those of you without a huge sweet tooth, you're in for a treat with Vidrio's three-course menu. Instead of a dessert, you'll get two appetizer courses to make all your savory dreams come true.
First course: green chickpea hummus, harissa spread, citrus cured olives, artisanal green salad or heirloom tomato & melon salad
Second course: burrata with curry roasted grapes, mushroom polenta, Moroccan beef skewers, artisanal cheeses or charcuterie plate
Third course: lamb sausage bruschetta, risotto nero, seared salmon, hanger steak or slow roasted pork rack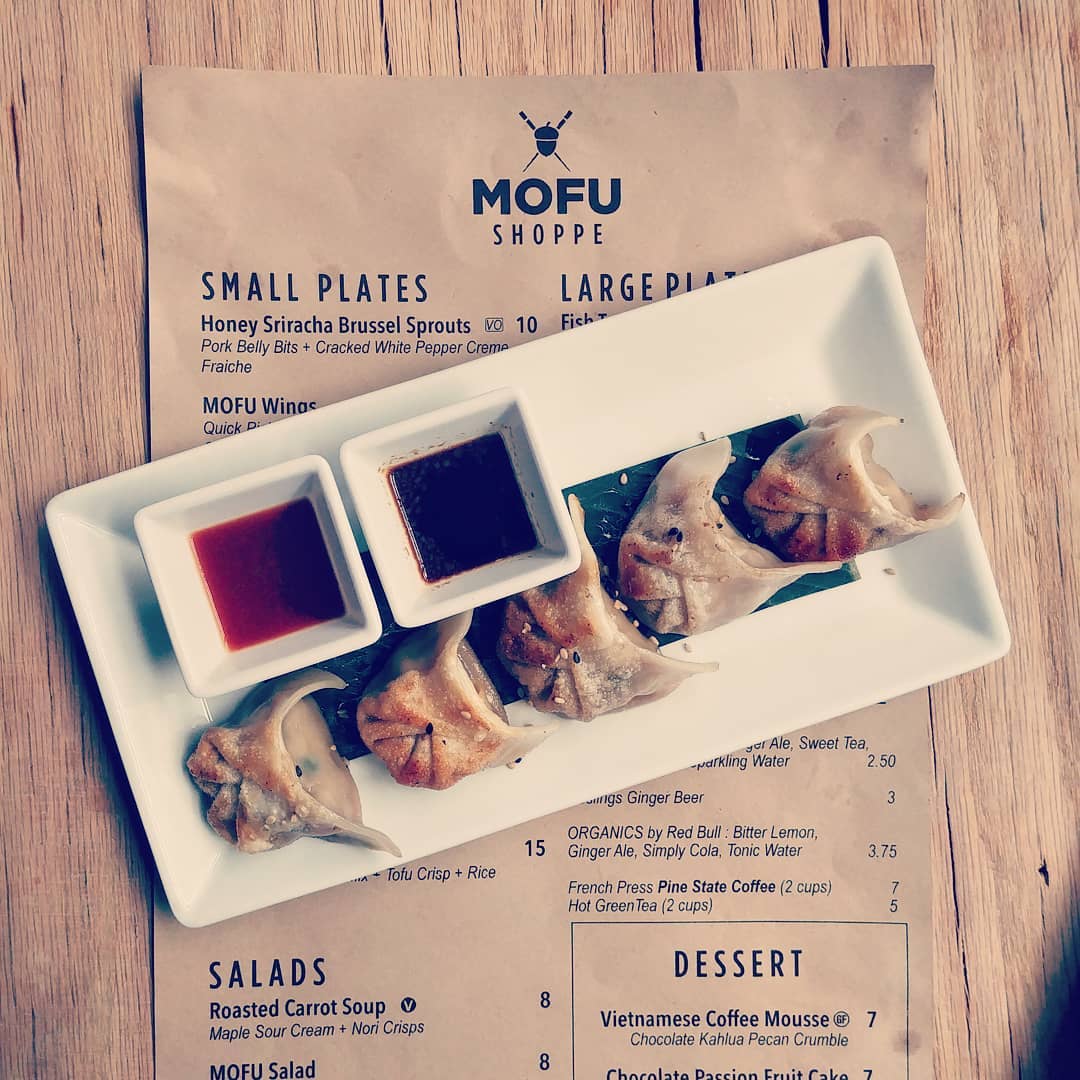 @messy_chef
Honestly, we could eat three courses of those honey sriracha brussels sprouts alone, but we welcome the chance to try more of the goodness MOFU has to offer.
First course: brussels sprouts or pork & chive dumplings
Second course: short rib udon noodle bowl or fish tacos
Third course: Vietnamese coffee mousse or jasmine tea creme brûlée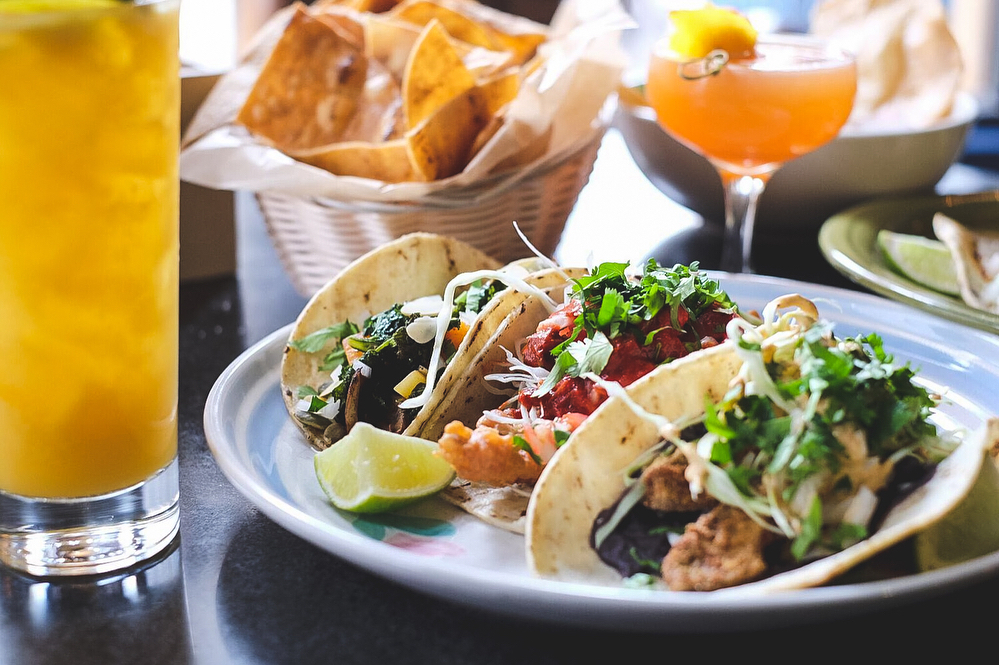 @mainlandcreative
There are a handful of $20 dinner options on the docket if you're looking for a cheaper date, and Virgil's is a fun one for a more laid back evening. It's just a shame they can't include a marg as part of the prix fixe.
First course: chips with salsa verde or sikil pak (Mayan pumpkin seed dip)
Second course: three tacos, your choice of nopales (cactus), mole poblano pollo, or carnitas
Third course: horchata tres leches