Wouldn't it be great if there was somewhere you could go to soak up a ton holiday cheer, knock out a bunch of your holiday shopping and potentially win some serious prizes in the process?
Thanks to Cameron Village, there is. Not only are they hosting their uber-popular holiday kick-off party and bringing their wishes campaign back (more on that in a minute), this year, we're joining in the fun to make it bigger and better than ever (AKA we're giving away a whole lotta free stuff).
Read on to learn more about why you absolutely shouldn't miss Cameron Village's Open House on Nov 15, and what other magic you can expect from them throughout the season.
There Will Be Giveaways Galore
Cameron Village will be granting up to $13,000 worth of your wishes throughout the holiday season—and we're getting in on the fun by helping them kick it off with one day of real-time, live wish granting. We've got three grand to spend and all you have to do is come to Open House on Nov 15 (a badass event in and of itself), tell us what you want and keep your fingers crossed! Throughout the night, the Offline crew will be announcing winners and deploying our team of magical elves to hook winners up with their dream gifts.
Yep, on Nov 15, we're making it rain with $3,000 worth of wish-granting power. But what can you wish for? The short answer is ANYTHING Cameron Village has to offer.
@gopc_raleigh (NOTE: these dogs aren't up for grabs but everything else is!)
Some inspo to get the wheels turning:
An on-trend sweater from Uniquities

Cozy throw from The Local Squirrel

A couple dozen donuts from Rise

Class pass from CorePowerYoga

Dinner and drinks from Tazza Kitchen

A kayak from Great Outdoor Provision Co.
...and pretty much anything else y'all dream up. Remember, nothing is too big, too small or too outrageous—just try us!


How to Submit Your Wish:
When you're at the Open House and find something you love, share a picture (or cute Boomerang) of it on your Instastory. And remember, bonus points will be awarded for creativity and fun finds! Prizes will only be awarded that night, so make sure to stick around, grab a drink and watch your Instagram DMs to find out if you've won.
To be eligible to win, make sure you follow these rules:
Remember, This Ain't Your Realtor's "Open House"
What is Open House exactly? Think of it as the lovechild of a block party, a giant Christmas market and Black Friday—all rolled into one. Beyond a bunch of chances to win your wish, there'll be tons of entertainment, free cookies and cider on basically every other corner.
Things we're most jazzed about? It's a toss-up between the real snow sledding hill, carriage rides, full-size Ferris wheel and "magic poodles" (show up to find out what that means!). There's also tons of live performances—everything from music, stilt walkers and aerialists, magicians and more.
Santa will also be making an appearance, offering FREE photos for all. Be sure to wear your ugliest, gaudiest, most festive sweater.




Oh, And You Can Basically Get Paid for Shopping
Spend $100 total throughout Cameron Village during Open House, and you can score a $25 gift certificate. That means you can spend $20 at Francesca's, $50 at Little Art Gallery, and $30 at Woof Gang (someone's got a lucky dog!), bring your receipts to the Cameron Village fairies, and get $25 back. Score!
Now, rumor is they've only got about 800 in stock so be sure to wear your comfiest shoes, shop 'till you drop and nab one of the gift certificates before their gone!
@shopcameronvillage
'Tis Also the Season For Giving Back
As much as we all love receiving around the holidays, there's nothing quite as heartwarming as being able to give back to a cause you care about. During Open House on 11/15, stores will be accepting nominations for the charities you care most about. CV will then be spreading the love by choosing five organizations to donate $1,000 each too. Just fill out the little cards you'll find located in-store and send those good vibes out into the world. Your cause could win big—just in time for the holidays.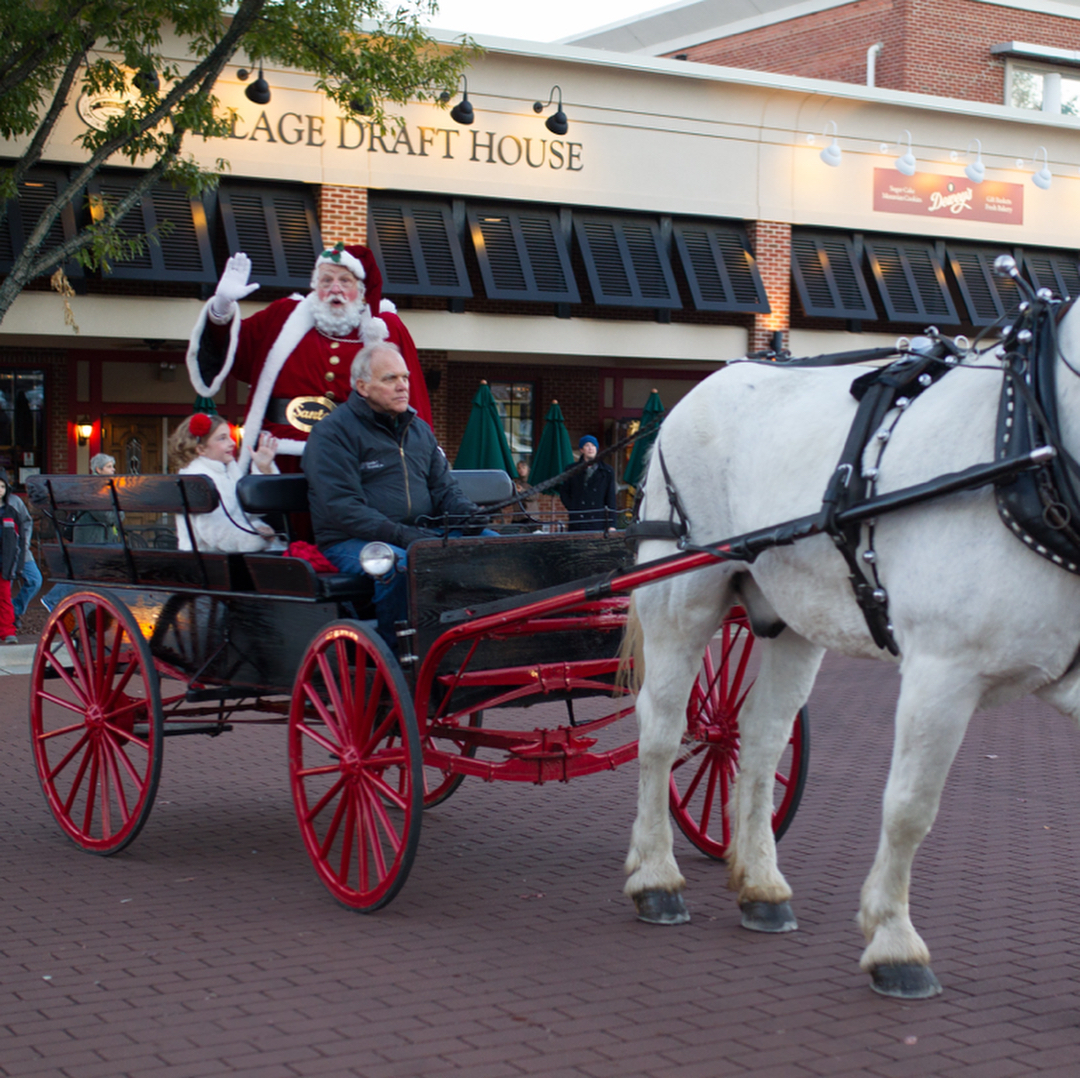 @shopcameronvillage
And the Fun Doesn't Stop There: The Wishes Campaign, Explained
While the Offline team's taking over Wishes Campaign Kickoff, the fun will continue on throughout the season (i.e., hope isn't totally lost if you don't win your wish on 11/15). Submit your wish here anytime through 12/14 for a chance to get it granted.
Oh, and unlike our kickoff giveaway during Open House, these wishes can be for LITERALLY ANYTHING. Want a plane ticket home for the holidays? Ask for it. Some glitzy jewelry from Bailey's or a gorg new dress for NYE? Or maybe a weekend getaway with your boo? Just say the word—it's all fair game.
They've got up to $13,000 to spend this holiday season so dream big, y'all.
Click here to make your wish through 12/14!
Then be sure to follow along on their Facebook and Instagram to see if you've won!