From gorgeous greenery to liven up your living room to bouquets of brilliant blossoms for you or your special someone, the Triangle's growing floral scene has much to offer. Check out this list and find your favorite florals and foliage to brighten your day and your space.
Located in downtown Durham, The Zen Succulent provides a green oasis within the the Bull City's otherwise urban landscape. In addition to a wide range of succulents, cacti, and airplants, this mother-daughter owned shop sells beautiful gifts for your home and offers workshops to help you cultivate your own green thumb. Need some decorative plants to dress up an event space but don't have a use for 12 elephant ears afterward? The Zen Succulent runs a unique service which allows you to rent plants for your special events!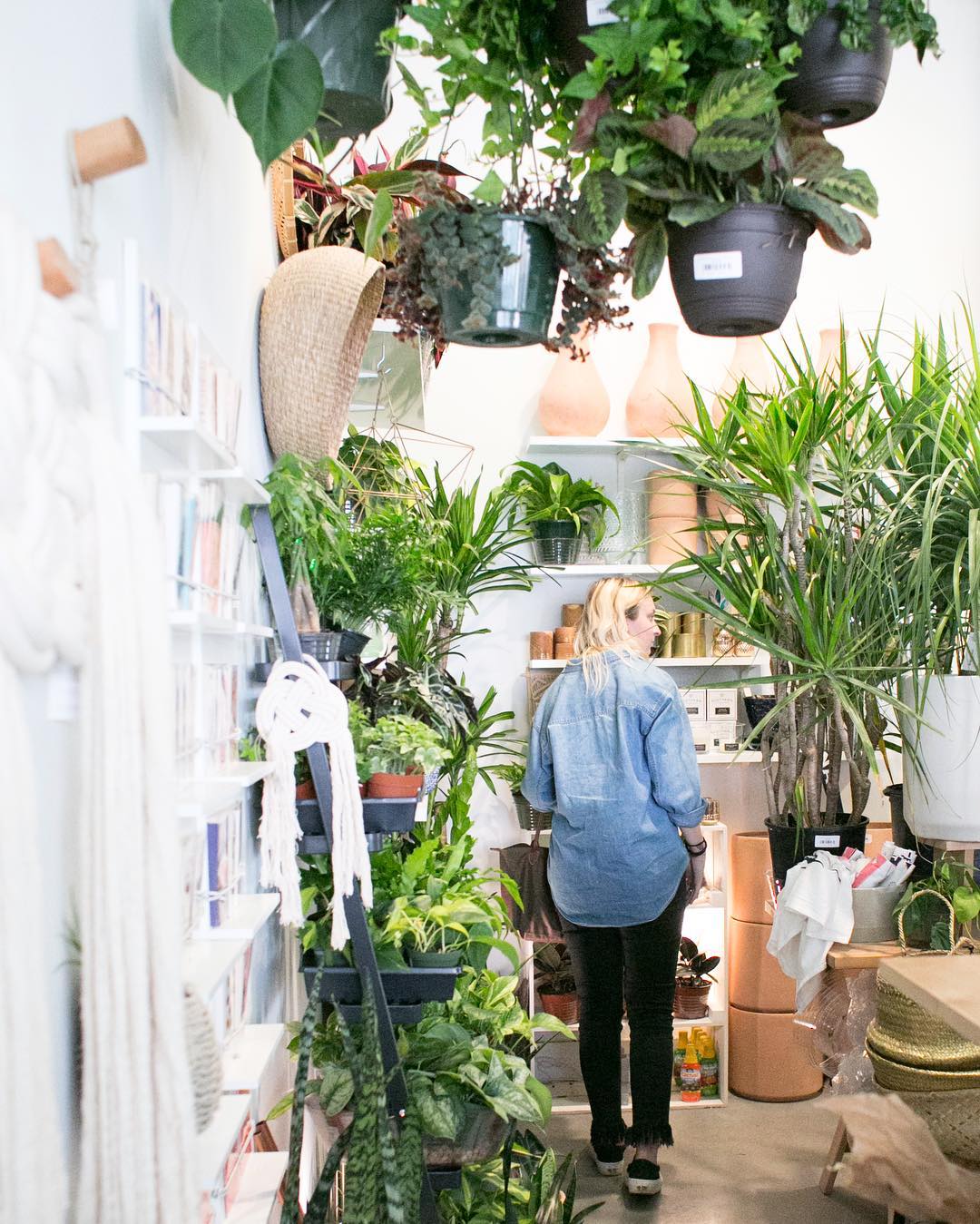 @thezensucculent

2. LOGAN'S ONE STOP GARDEN SHOP
In business since 1965, Logan's is a family-owned Raleigh treasure. The garden shop is a great place to browse for plants for your home and yard, veggies for your garden, or Southern-style homeware and treats (check out the boiled peanuts!). Tucked away at Seaboard Station just north of downtown Raleigh, Logan's also features an outdoor cafe. Enjoy lunch among the lilies and then explore aisles upon aisles of outdoor plants.
3. FALLON'S FLOWERS of RALEIGH
Fallon's Flowers flaunts the status as Raleigh's oldest floral shop. Fallon's has been serving fresh flowers throughout the Triangle and across the nation since 1926! On Fridays you'll find one of the best flower deals in the area: all loose stems are half-price! Escape the springtime heat and take a peek into the walk-in flower cooler to choose your stems. Pick as many (or as few!) flowers as you'd like then create your own custom bouquet.
Not only is Atlantic Garden Company home to one of the largest orchid greenhouses in the area, it also has a bar on site! Drop by during the spring or fall open house, special orchid events, or pop-up weekend workshops and enjoy a beer at the Garden Bar. AGC hosts a variety of seasonal workshops including one which features guided meditation in the presence of live owls!
Each season at the State Farmers Market presents a vibrant array of produce, plants, and flowers from NC's very own farmers. Pick a pumpkin in the fall, select a Christmas tree in the winter, nosh on local seafood or country-style fare at one of the markets year-round restaurants. The farmers market is a succulent lover's dream with many succulents and cacti available for great prices. Dazzling dahlias and giant sunflowers are available in fresh-from-the-farm bouquets every weekend.
Petals on the Go is the Triangle's first local flower truck! Follow the truck on social media to see where it's rolling each week. Pre-order some amazing fresh stems online and meet the truck to pick them up or grab a giant bouquet right from the truck for around $20 a pop! Petals to on the Go will be out and about this summer at food truck rodeos and festivals throughout the Triangle.
7. WYLDE
Inspired by the natural world, Wylde's organic flower arrangements are thoughtfully and artfully designed. Wylde sources all of its flowers from a garden located just outside downtown Raleigh and sells arrangements and flowers by the stem from an airy, sun-filled shop on Martin Street in the Warehouse District. Housed inside The Assembly — a collaborative, collective of designers, writers, photographers and overall amazing creatives — Wylde also offers several fun workshops and classes so you can learn how craft your own work of living art.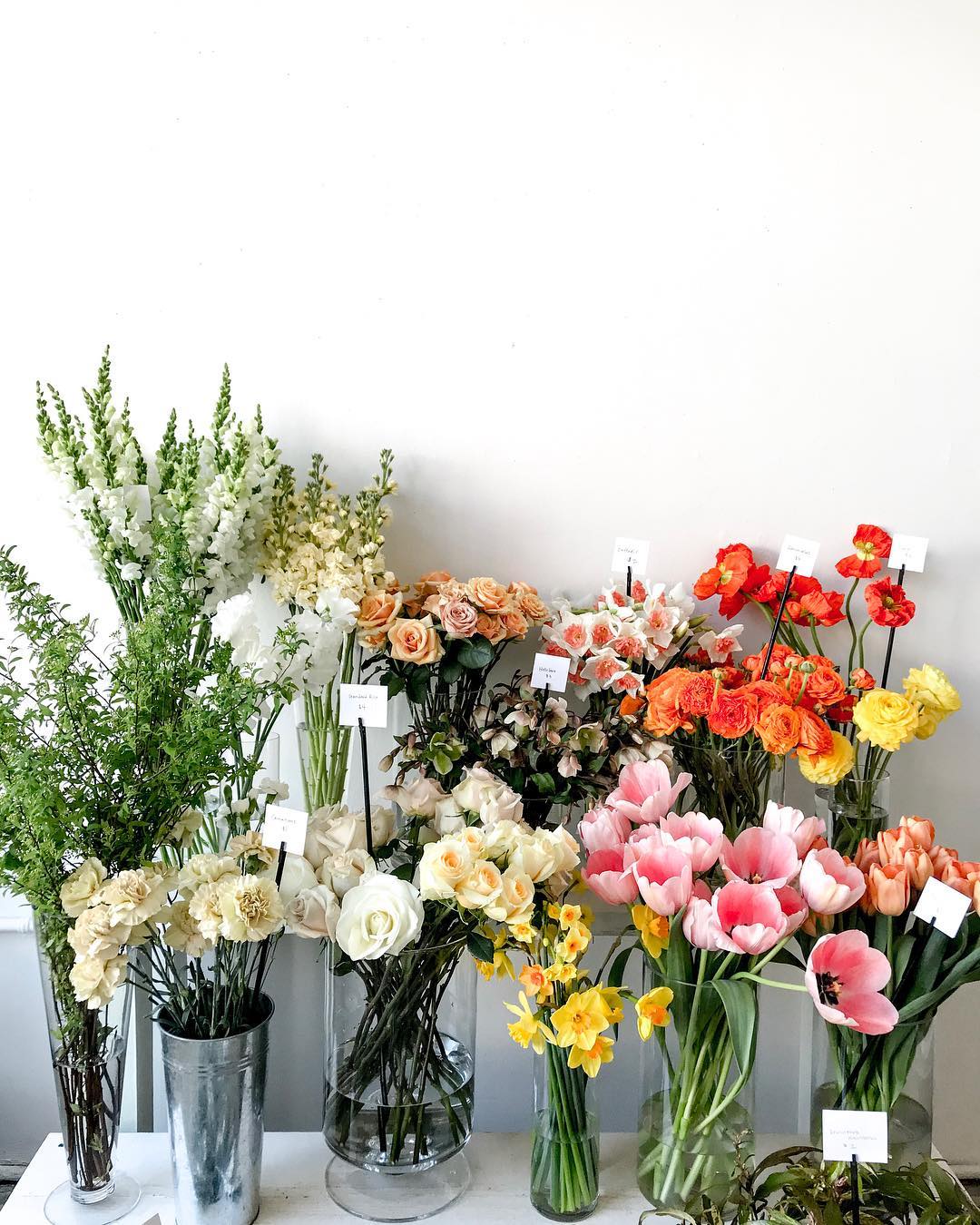 @thedoctorette
Pine State Flowers takes the term "locally grown" to a whole new level! Each and every flower and plant is grown right here in North Carolina at farms in Hillsborough, Durham, Pittsboro, Cedar Hills, Cary and several other places across the Old North State. The folks at Pine State Flowers are dedicated to maintaining the most sustainable and earth-friendly practices for their business. They compost as much as they can and they craft their arrangements with green-friendly alternatives to flower foam like chicken wire and tape. Can't get enough? Pine State Flowers offers a floral subscription service so you can fresh flowers delivered to your home on a weekly or monthly basis!

@pinestateflowers
9. SHOP BHAVANA — Brewery Bhavana's Flower + Book Store
You may already know Brewery Bhavana for its incredible craft beer and delicious dim sum, but one of the things that makes this restaurant one of Forbes Top 10 Coolest Places to Eat IN THE WORLD is the fact that they run a flower shop as well! The concept for Bhavana, which means "cultivation" in Sanskit, was grown from the ground up by Raleigh's extraordinary brother-sister duo: Vansana and Vanvisa Nolintha. Under the soft glow of skylights, carefully curated stems greet you as you enter the dreamworld that they have brought to life. The Nolinthas' intention is for Brewery Bhavana to serve not only as a restaurant but as a living room for our community to gather, contemplate, and collaborate. You might even say it's the best smelling living room in the world!
Located off Highway 70, just 15 minutes north of the airport, Gunter's Greenhouse has been supplying healthy, hearty plants to the Triangle area since the 1980s. The knowledgeable staff at this family-owned garden store will be happy to help you pick a plant out of the thousands (yes, thousands!) of varietals they have in stock. You may even find their friendly cat tiptoeing through the tulips in their 18,000 square feet of greenhouse space.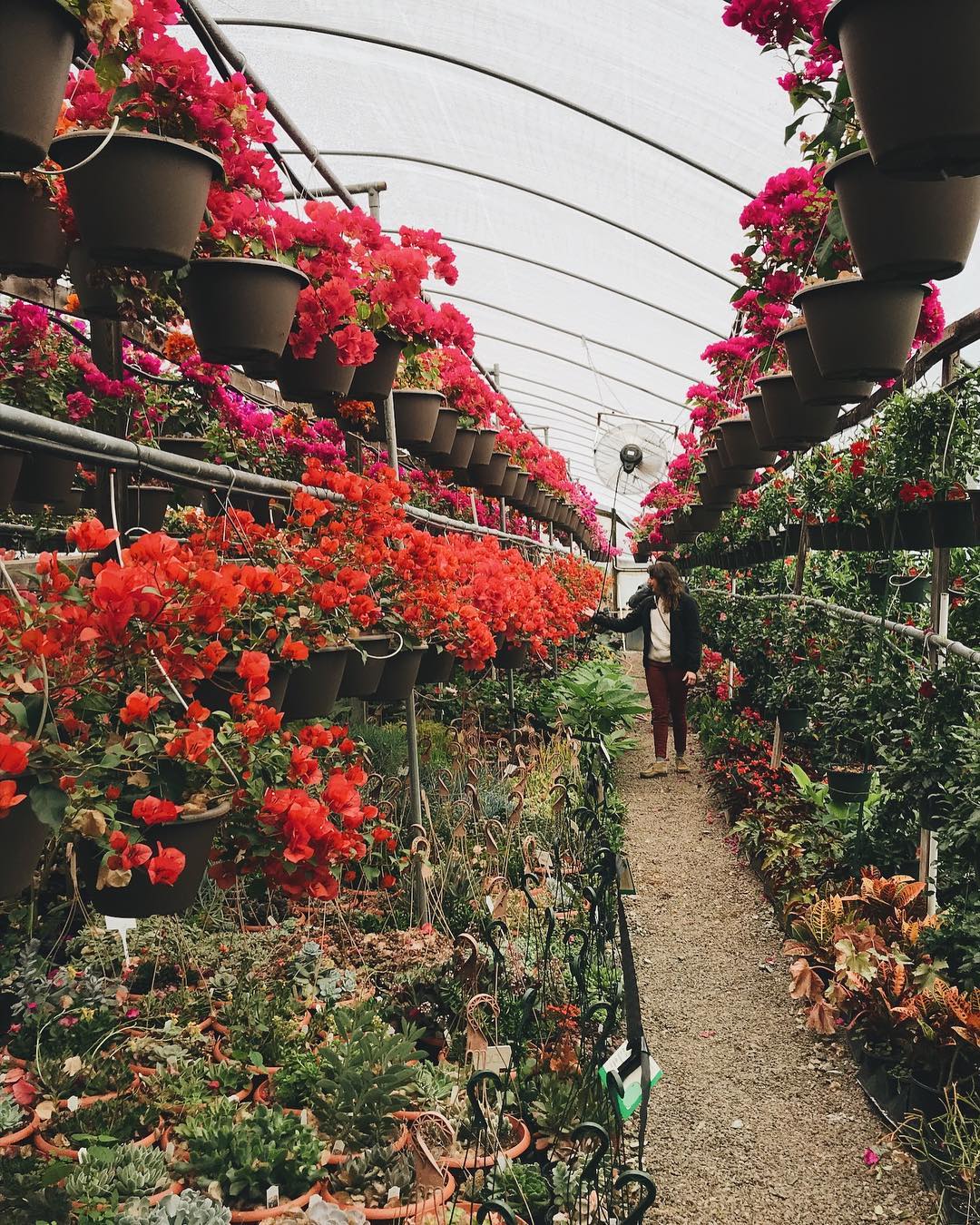 @hyvhuynh