Animated Murals Coming to Walls Around Raleigh for the Next Month
Monday, Oct 22 2018
Raleigh Arts announced today that they are partnering with Austrian artist collective OMAi to create a series of interactive animation projections on notable buildings around Raleigh from October 27 – November 13.
OMAi uses a custom-built technology to create and manipulate images in real time for projection onto urban or rural infrastructure. If you don't quite understand what that means (we sure didn't), check out our video of the work:
For this series of exhibits, called "Mapping Stories," OMAi will be collaborating with local artists to create the artwork to be projected, including Tarish "Jeghetto" Pipkins, André Leon Gray, Lincoln Hancock, Finn Cohen, Anthony Kelley, Dare Coulter, DJ House, Eugene Taylor, Harriet Hoover, Napoleon Wright of Pan II Creative, Kaylee Ingram, Cameron Philyaw, Justin Perry, Tyree Daye, Nathaniel Key "The Flow" and more. Each event will also include music and performances.
Check out all the events below, and get ready to watch walls across Raleigh come to life!
Past Experiences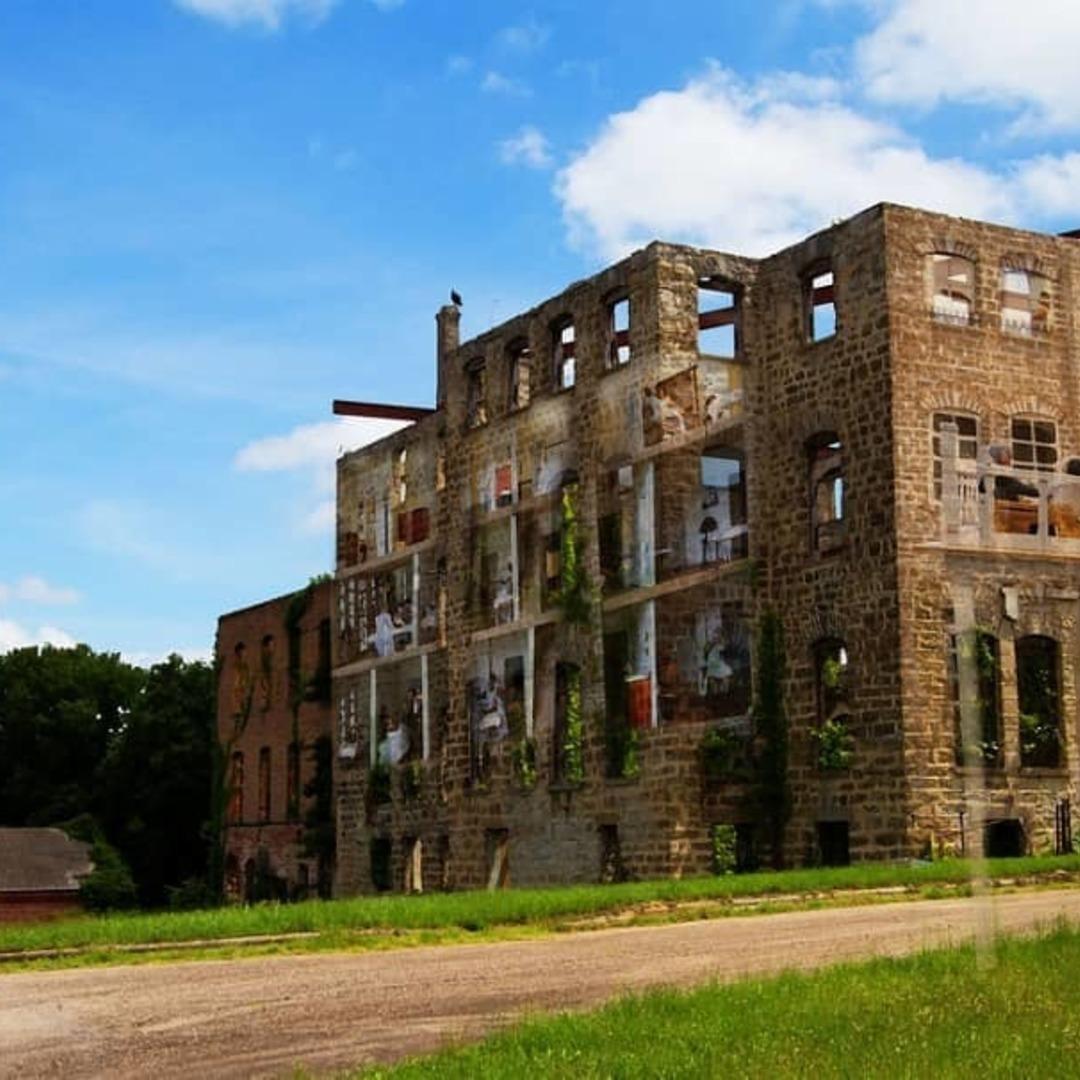 OMAi Mapping Stories @ St. Augustine's
Saint Augustine's University
1315 Oakwood Avenue, Raleigh
Oct. 27 / Nov. 3 / Nov. 10 from 6-10p
Featuring music, performers & food trucks
Animated Murals Coming to Walls Around Raleigh for the Next Month