In the "do it for the 'gram" world we're living in, art is breaking out of museums and challenging our preconceived notions of how we're supposed to interact with art. Instead of standing on the sidelines, more often than not, you're called to get involved in the art and rewarded for photographing. Because the Triangle is rich in photo-worthy shots, we teamed up with @raleighwhatsup to present a list of the most Insta-worthy art in the Triangle. So, set off on a photo-snapping adventure of your own and don't be surprised if you see those likes soar!


Go on a little trek (very short!) down the path in Hillsborough to find this stickwork gem! A Sight to Behold by Patrick Dougherty truly lives up to the name! Snap a selfie inside or out of the structure. Hillsborough is the smallest city to host one of his structures, but the Triangle is lucky to be home to several of Dougherty's works. You can also find Dougherty's work at the Rose Garden at Duke, the Nasher Museum and the Ackland Museum in Chapel Hill. Tip, don't forget to look up!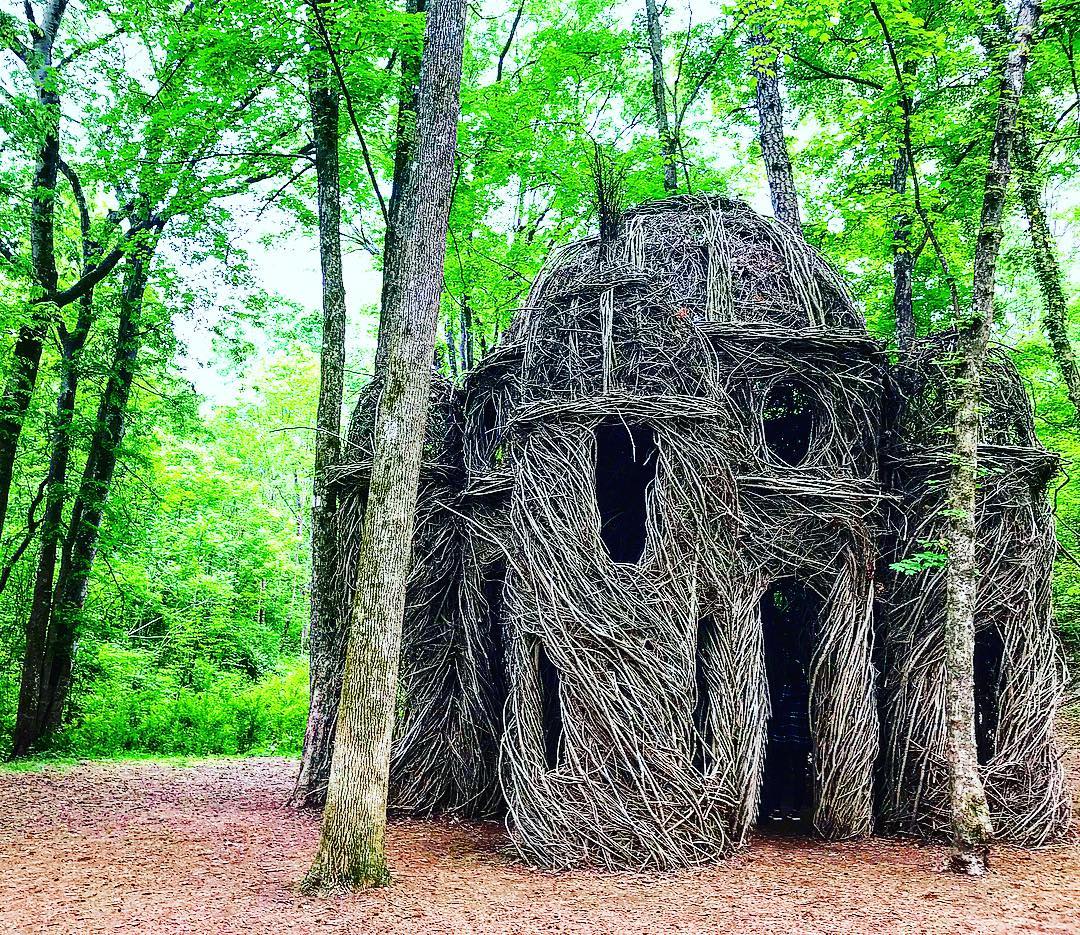 2. Major the Bull (Durham)
Major the Bull has been hanging around downtown Durham for over 10 years! He's large, bronze and very photogenic and would love to snap a photo with you! Find him in the heart of Durham at 37 Corcoran Street, Durham, NC.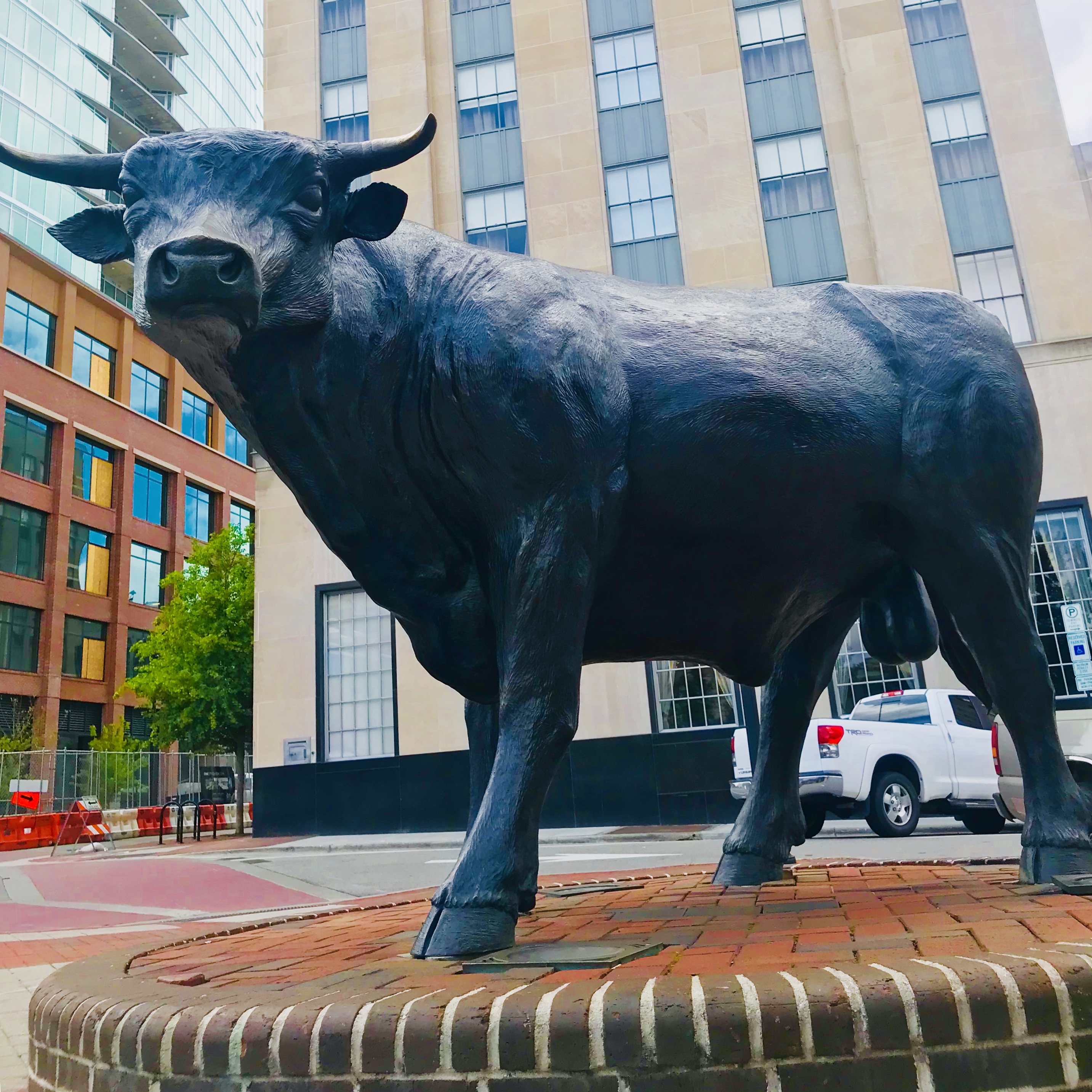 This new mural is a great spot for Duke, Tar Heel, Wolfpack and Shaw University fans because it features all the Triangle's colors! Snap your photo with this mural featuring the names of several legendary NC jazz and hip-hop artists like Nina Simone, Thelonious Monk, Betty Davis, John Coltrane, Rapsody, King Mez, J. Cole and Ninth Wonder. Bonus, grab a four-pack of the specially brewed beer from Trophy if they still have some left!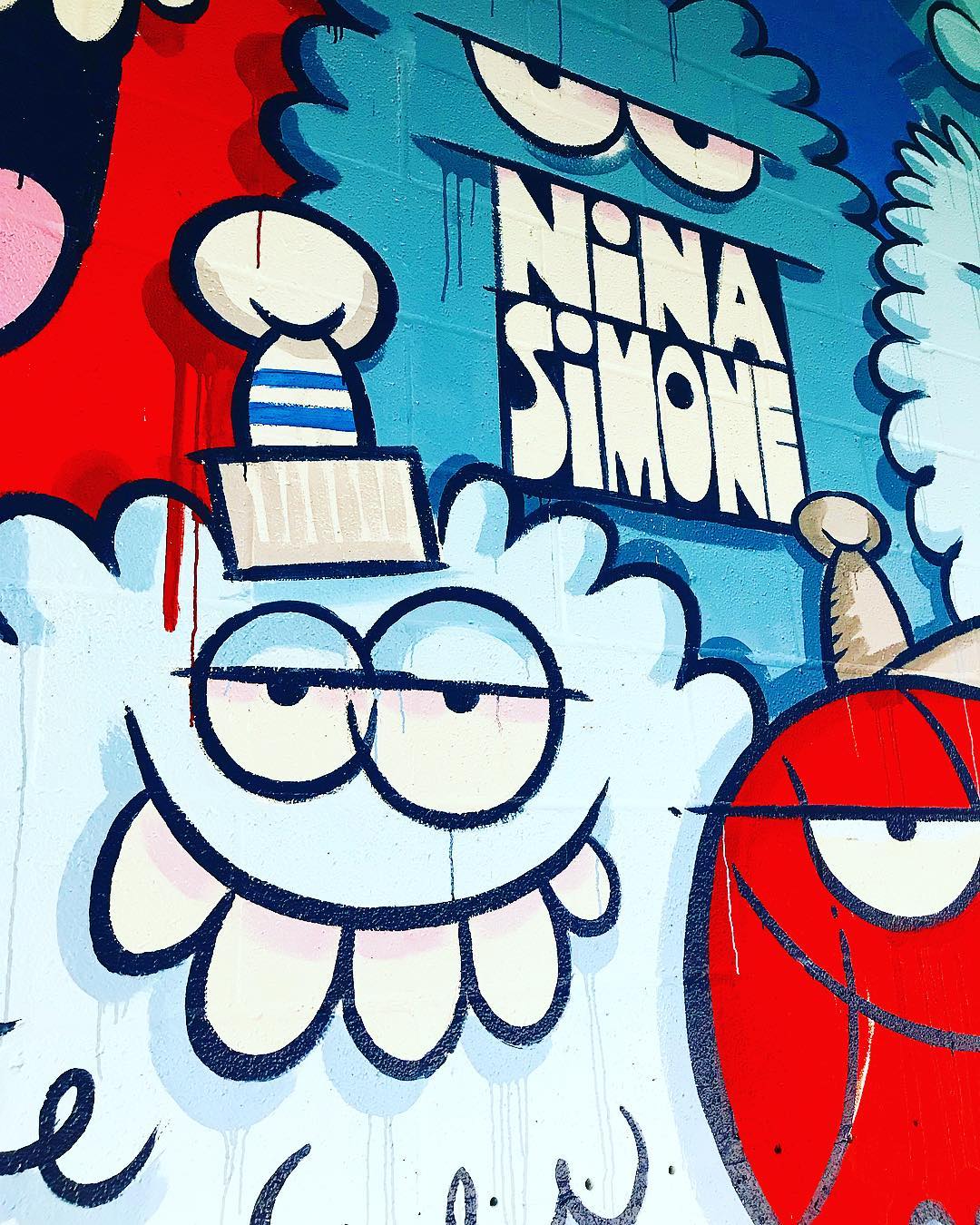 4. "You Are Here" Living Wall at Cameron Village (Raleigh)
Cameron Village features several living wall installations among their many retailers. Be sure to get there soon to grab an artsy photo with the special living wall installation that is a collaboration between Cameron Village and the NC Museum of Art's current amazing exhibit, "You Are Here" running through July 22. Get creative and use the mirrors that are embedded in the installation to reflect something cool!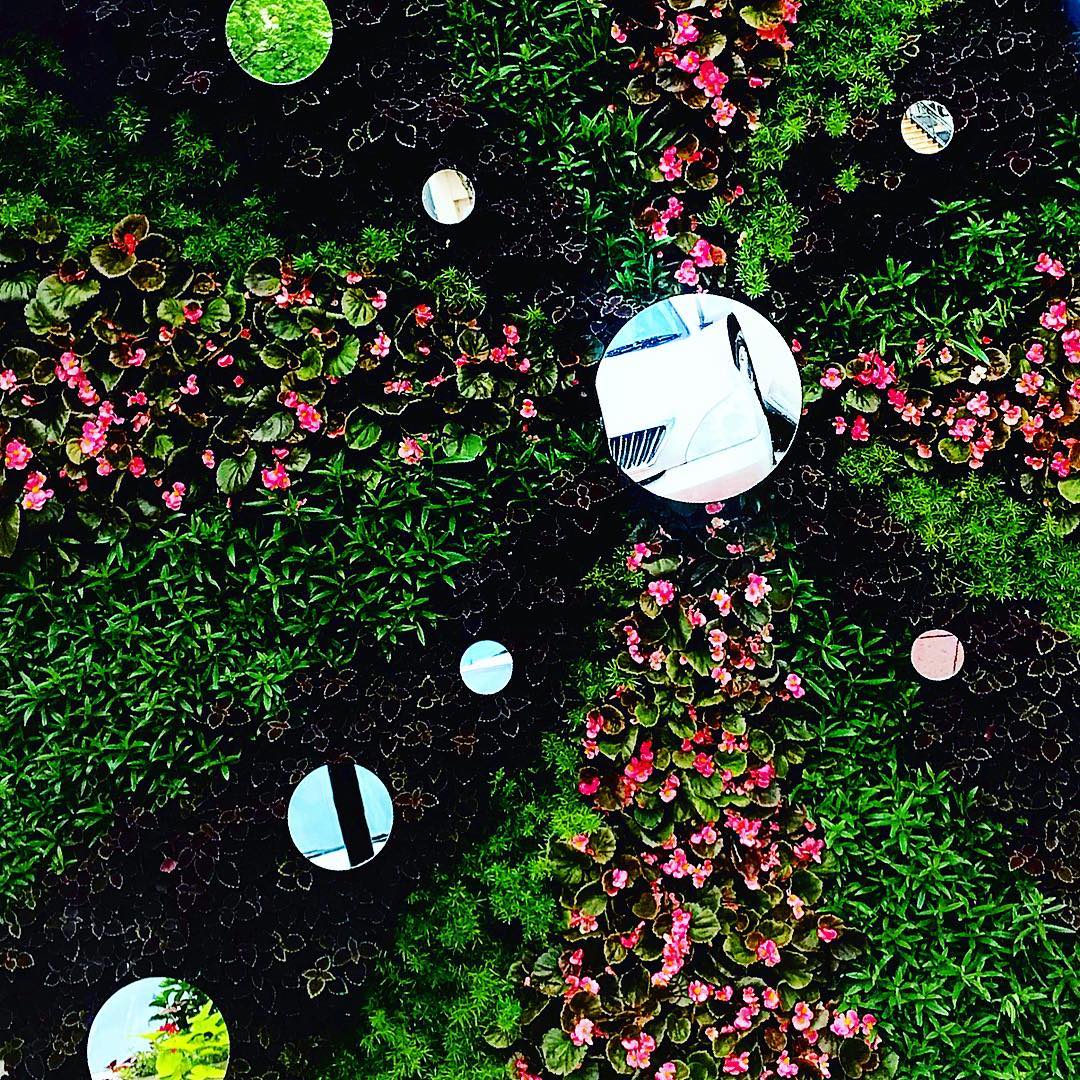 Did you know there's a castle in Chapel Hill? Full of interesting and mysterious legends, the castle has long been associated with a secret society known as the Order of the Gimghoul. The Gimghoul Castle is a little hard to find, as it is unmarked. You have to go to the end of the street in a Chapel Hill neighborhood to find it (and it is private property), but it's worthy of a quick snap from the road. There are many vague stories that have circulated for over 100 years, surrounding this castle and the death/disappearance of a young man named Peter Dromgoole, and that his ghost could be wandering close by where his body was buried in a shallow grave in 1833. It is worth a minute visit.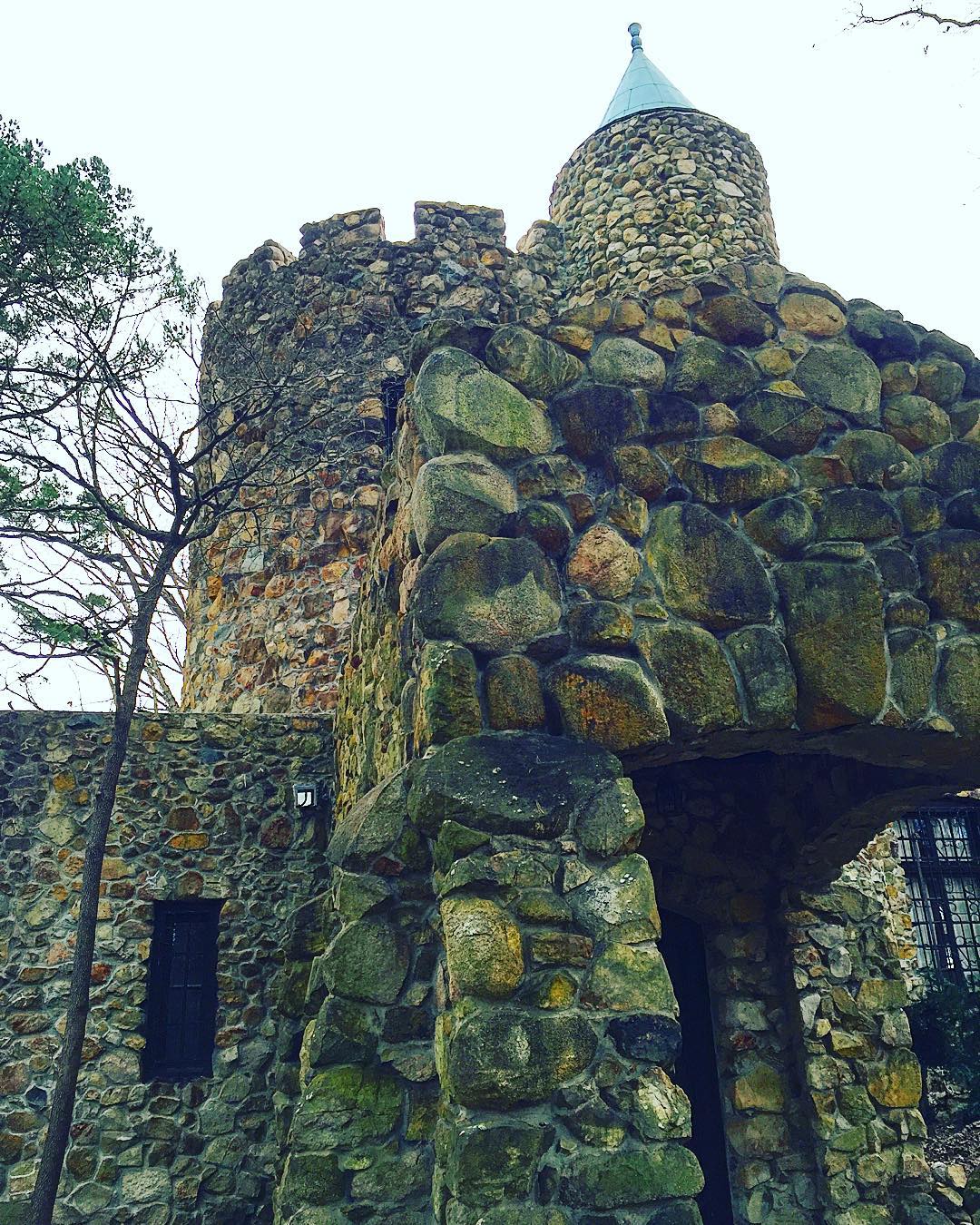 While Thomas Sayre is a Raleigh-based artist and architect, he has constructed works of art all over the world. The three giant rings, also known as Gyre, in the NCMA Park were constructed in 1999 and have become a focal point for NCMA visitors. Get creative, there are lots of fun ways to snap a selfie here. Hint, think perspective!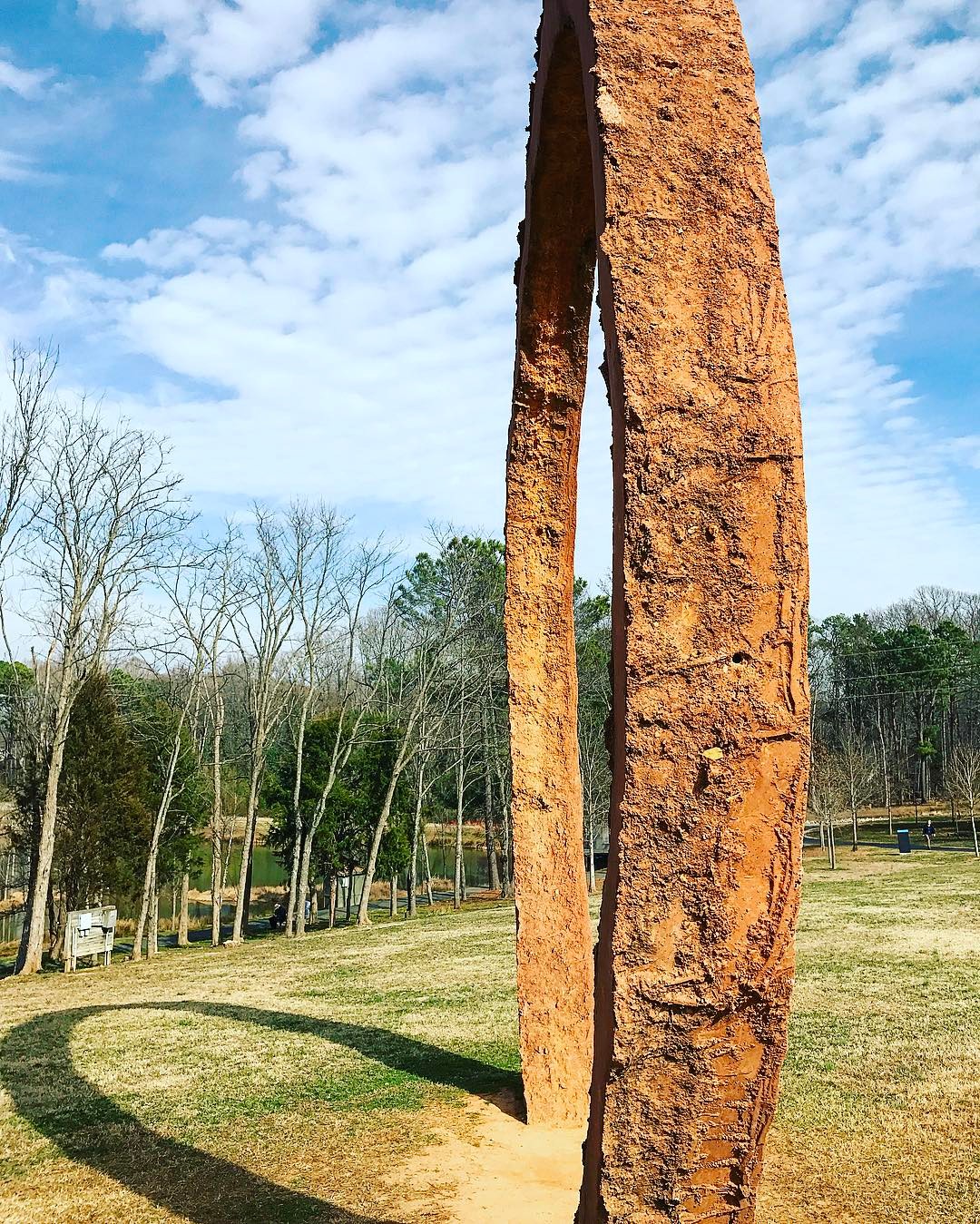 The Free Expression Tunnel is the longest, widest, and most heavily used pedestrian tunnel under the railroad tracks at NC State University in Raleigh, NC (also goes under Yarbrough Drive). A defining aspect of the tunnel is that anyone is permitted to decorate its walls, ceiling, and floor—it's like an ever-evolving art gallery. Over the years, it's gained popularity among professional photographers, bloggers, students taking grad pics, skate boarders and more.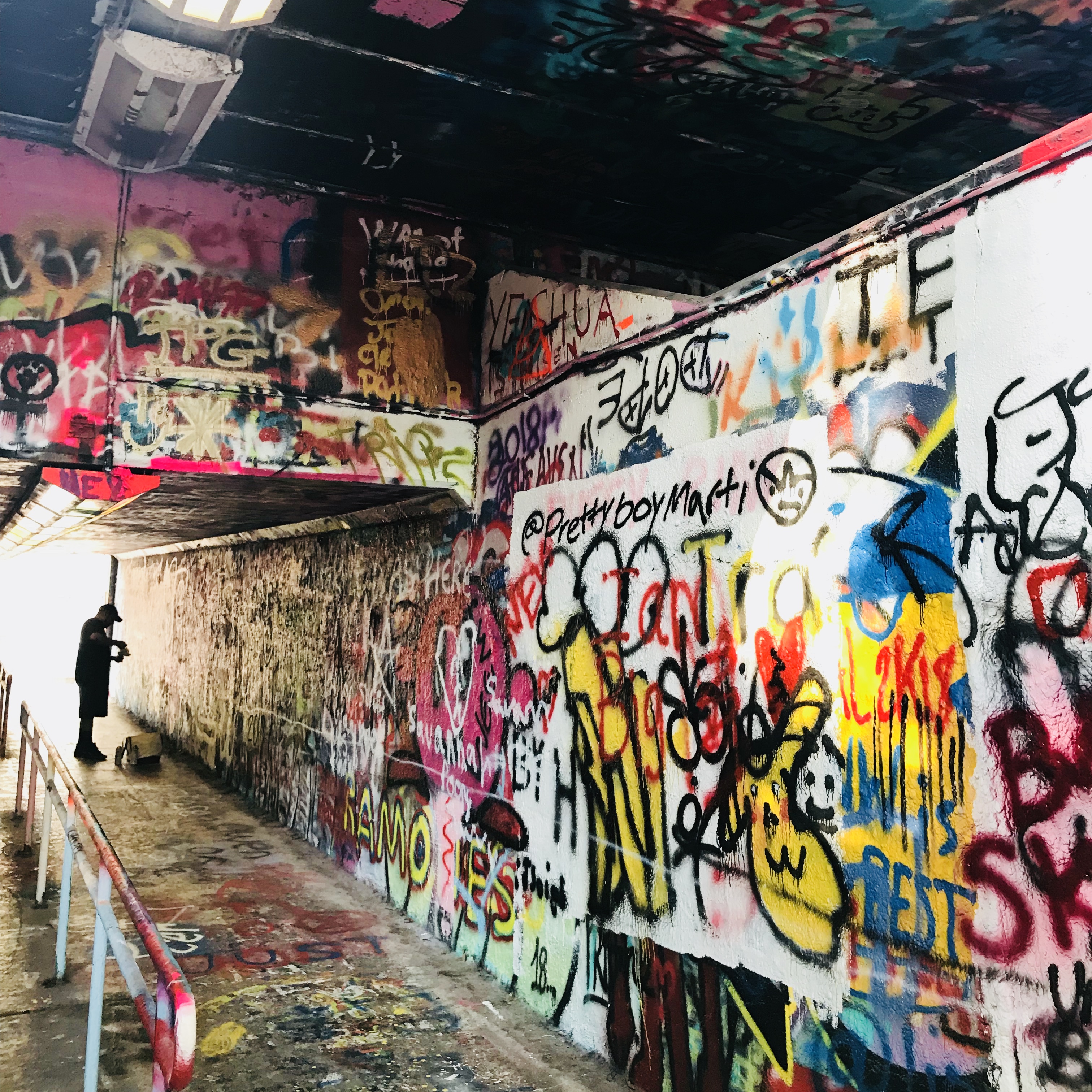 The American Tobacco Campus, located beside the Durham Bulls baseball park, is a wonderful combo of historic buildings with updated modern touches. With brick textures, flower gardens and artwork, hanging lights and the iconic water tower, there are plenty of cool photo ops! Make sure to go all the way through the campus to scope out all the unique features including a cool coffee mural tucked away in the corner!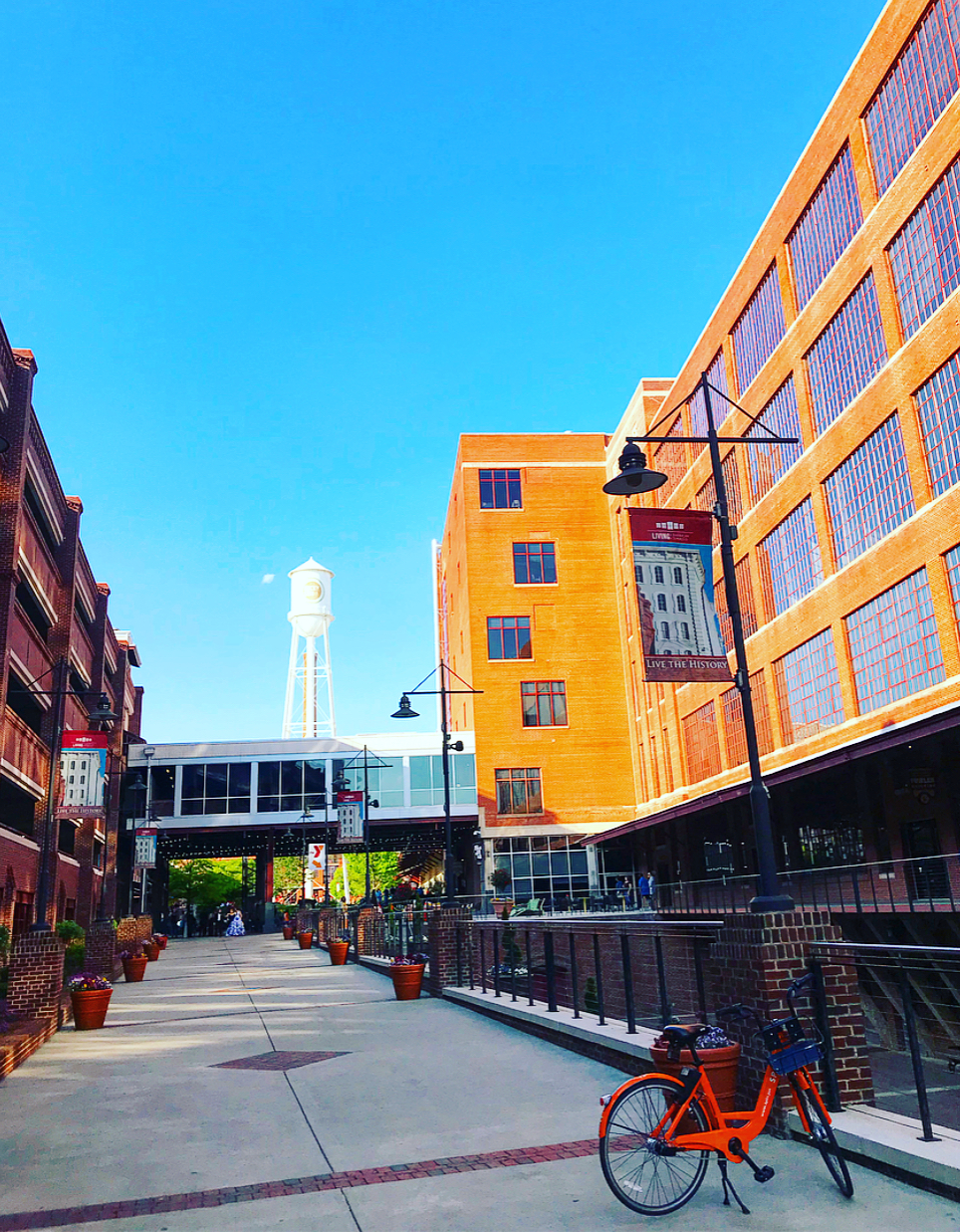 Formerly the Jack Tar Hotel that operated in the 1960s, Unscripted Durham offers mid-century modern boutique rooms and suites, and the highlight for locals, The Patio, a seasonal rooftop pool. The rooftop pool is the place to be and features adorable pool photo ops with floaties, fun drinks and fancy seating. Gather up some friends on Saturday for their Make Waves Not War pool party featuring a DJ, food, drink, swimming and more! Specialty drinks and fun theme nights (think Brunch & Burn) are not to be missed.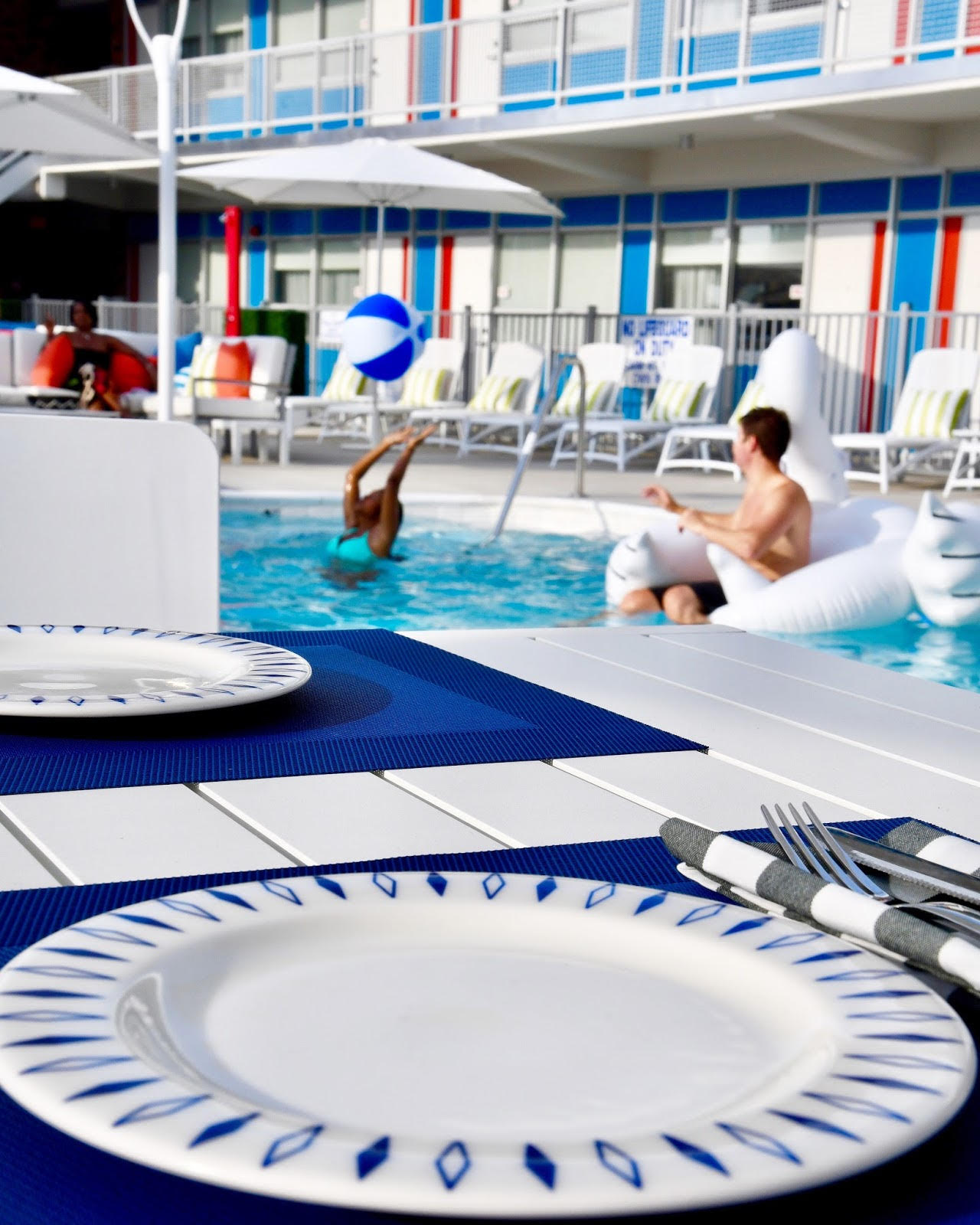 The city of Raleigh is getting its first looks and visits to the Sky Terrace on the 9th floor lobby of the new Dillon building. Enjoy a fabulous night on the terrace with friends and some stunning one-of-a-kind 360° views of downtown Raleigh. Hint: Try going at sunset for really pretty views of the city lights coming on — fingers crossed you catch an amazing sky!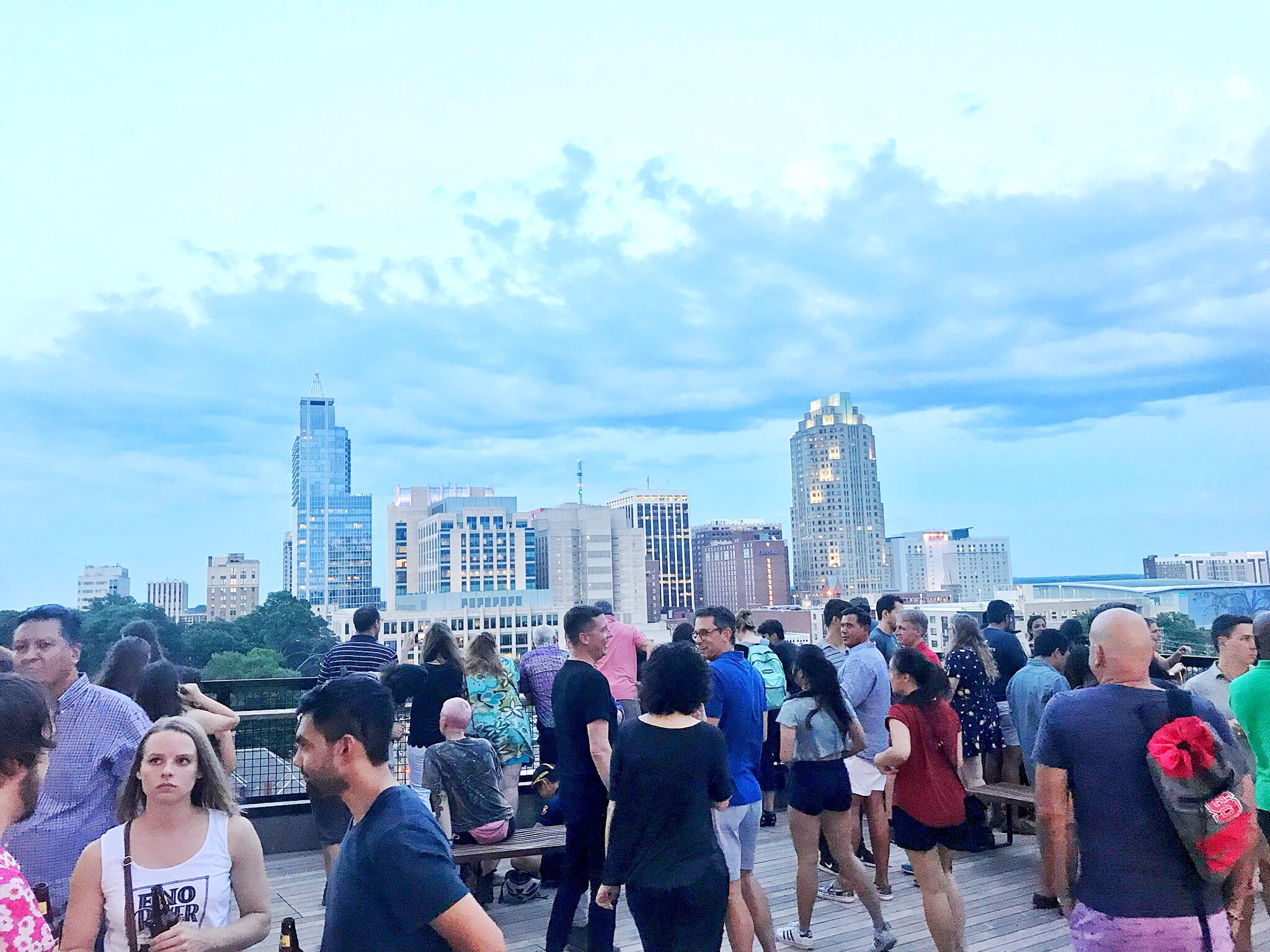 11. Marbles Museum Color Pop Corner (Raleigh)
Color Pop Corner is a brand new, playful art park offering a vibrant gateway into the Moore Square district of downtown. Perfect for snapping a few selfies before dinner or drinks at one of the many fantastic restaurants just steps away! It's also a great spot for a family portrait. Free and open to the public. Find it on the corner of Morgan and Blount streets
.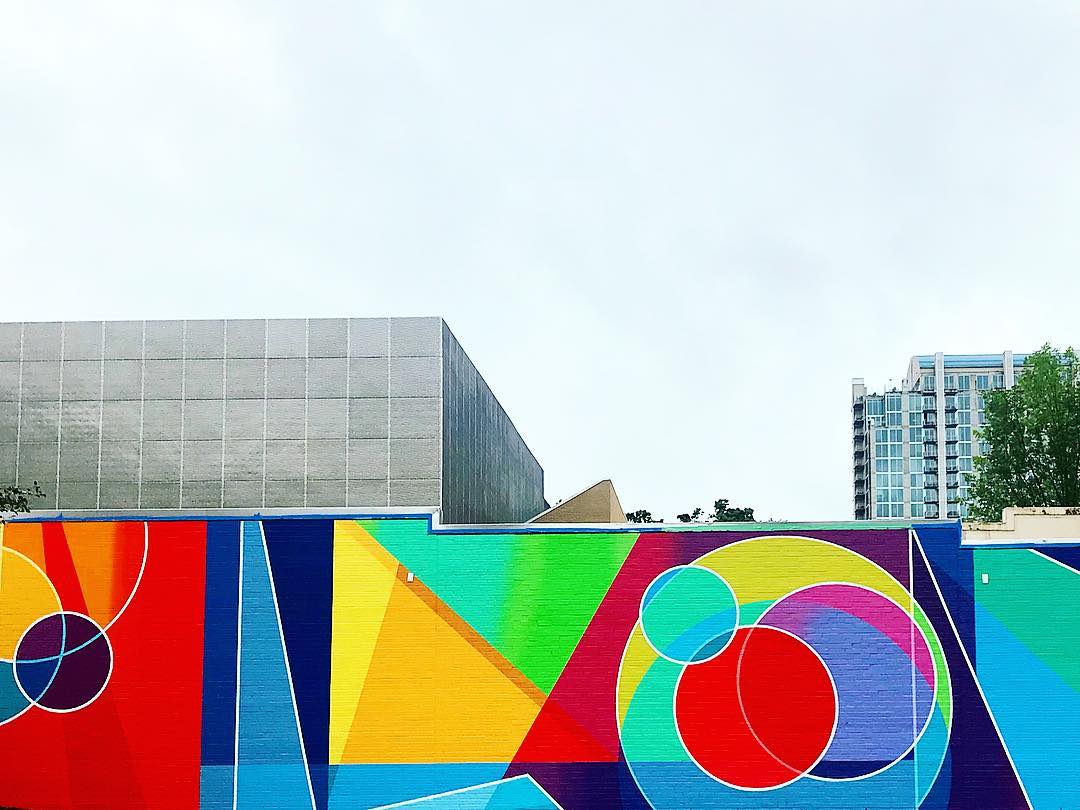 If you haven't heard by now, this is a MUST VISIT! "You Are Here: Light, Color, and Sound Experiences" wraps up July 22 at the NC Art Museum in Raleigh! "You Are Here" features immersive art installations by 15 contemporary artists, including large-scale light works, sound installations, video works, mixed-media room-size environments, and site-specific projects. The exhibit is all about becoming part of the art, so there's no better place to take a selfie than this exhibit where you are encouraged to interact with the art! My personal favorite is the Intersections by Anila Quayyum Agha because of all the shadows and interesting angles of the suspended cube.