It's no secret Bull City is on the up and up. From growing skylines to new businesses popping up on the reg, it's becoming clearer and clearer that Durham is a city full of innovative self-starters—prepped, primed and ready to hustle hard.
Enter WeWork. They're a global company that's been redefining the way people live, work and play since 2010. They've got a reputation for setting up shop exclusively in cities with the most creative, most entrepreneurial businesses—so naturalllllly, they picked Durham as the next place to plant their flag.
And why are we so psyched? It's not just the free fruit water or the fact that they've made One City Center, the Triangle's newest badass skyscraper, their home base (though that should tip you off to their taste). It's the fact that when you join WeWork Durham, you're also joining WeWork global: 242 spaces in established and up-and-coming cities all over the world. No more "where's a coffee shop with an outlet" scrambling when you're on the road. Suddenly, the world is your workplace—and you've got colleagues all over.
From private offices to perks galore, WeWork has continually created gorgeous, collaborative spaces designed to inspire, support and fuel the people behind 'the next big thing'. They've got a lot to offer, for sure, but here's what we're most excited about...
(Too long, no time to read? Cut to the chase and see it for yourself by booking a tour.)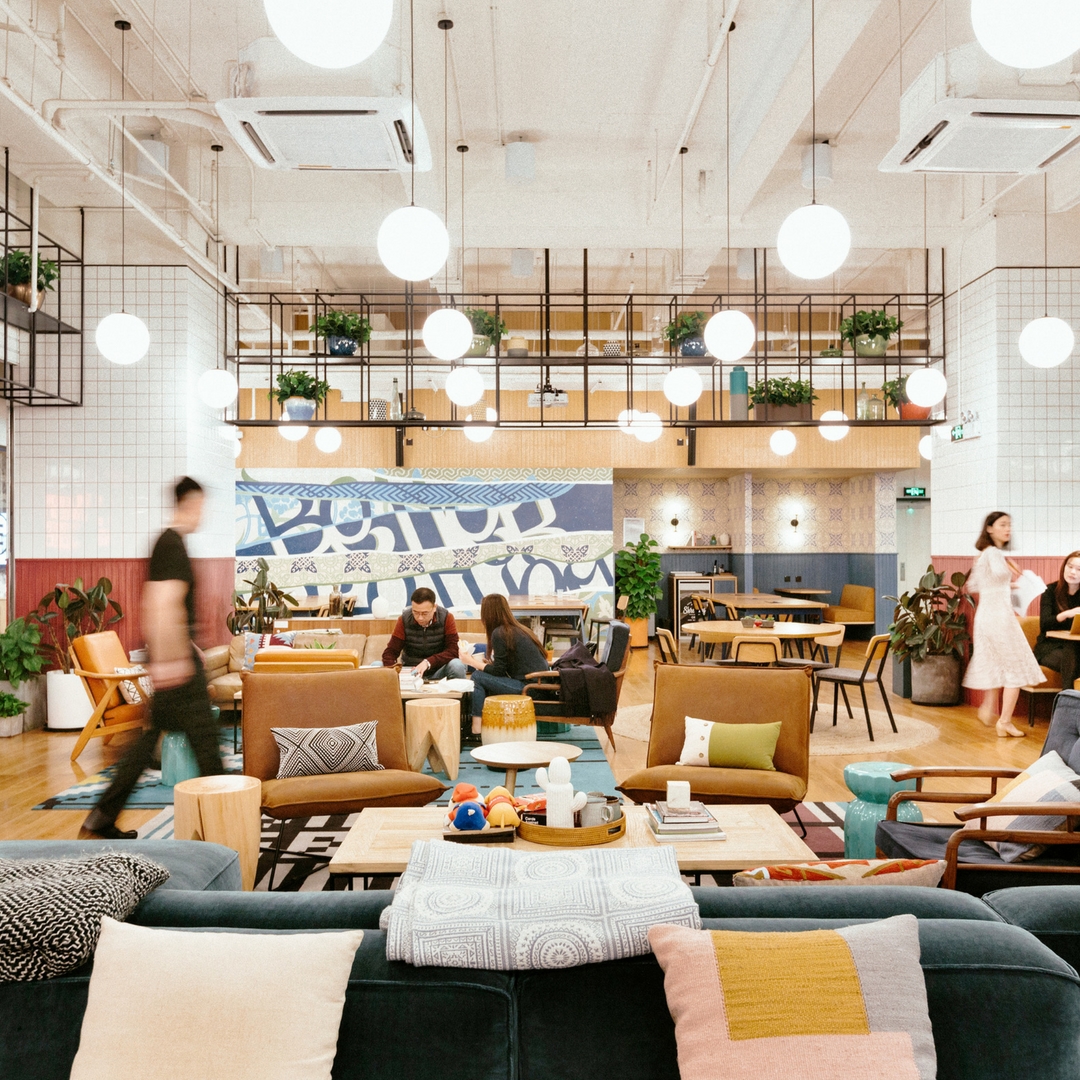 1. Networking comes naturally—both locally and globally.
You don't have to live in major metro anymore to get access to the network you need to grow your business. One membership grants you unlimited global access to all 242(!) WeWork locations around the world. WeWork provides more than 253,000 members around the world with space, community, and services through both physical and digital offerings. So whether you're a frequent flier or tied to Durham, you'll have plenty of opportunities to rub elbows with entrepreneurs from all around the world.
Surrounded by this global network of like-minded, forward-thinkers, it's super easy to connect and be inspired by those around you. Need a graphic designer to refresh your brand? He's sitting at the community bar. Looking for a little legal advice? There's a Lawyer refilling her coffee cup right over there. Toss in weekly community events and you'd basically have to try hard not to network with your neighbors.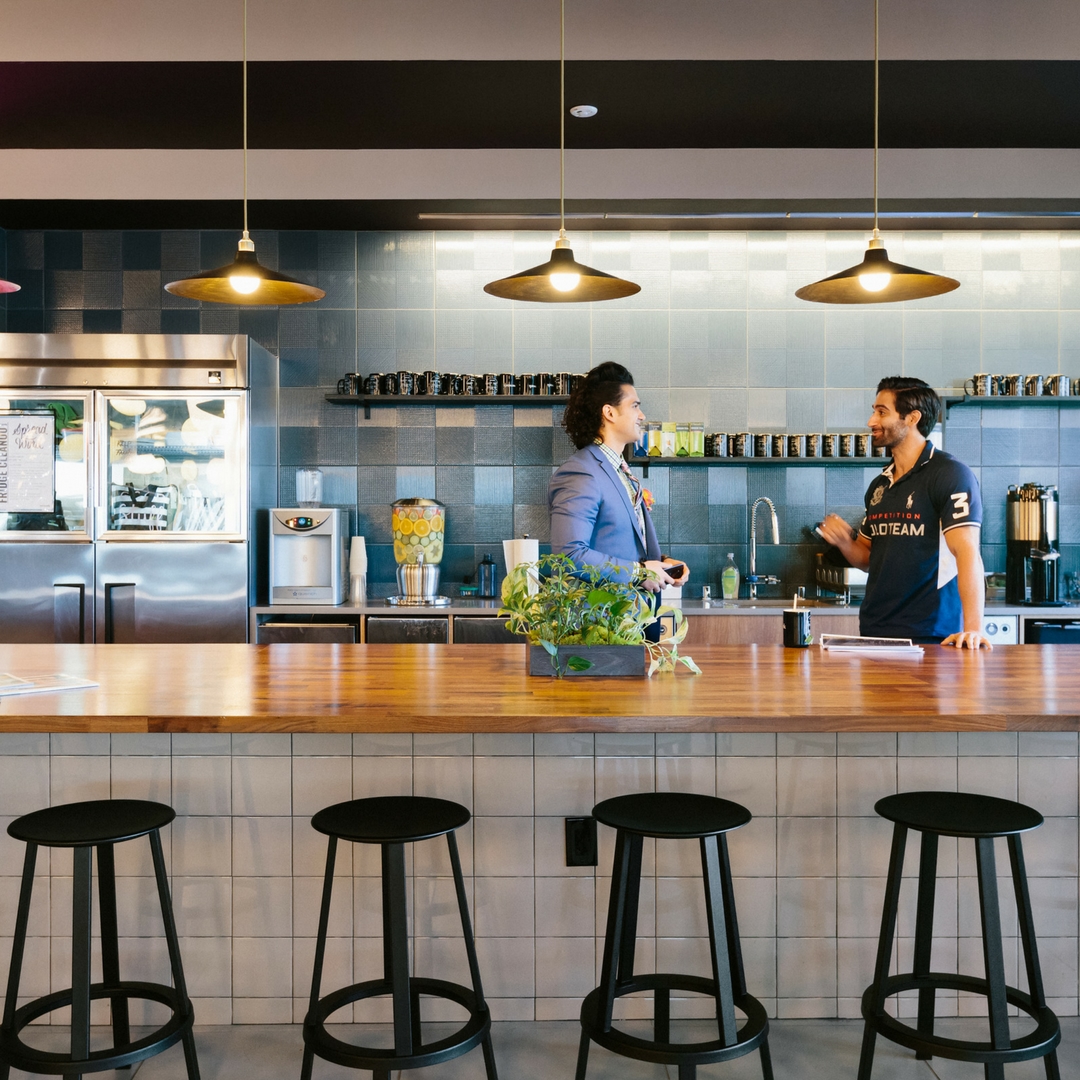 2. It's got all the space and amenities you could ever need (and then some)
From freelancers to Fortune 500s, WeWork's got the space to comfortably accommodate all. Every WeWork offers plenty of collaborative community space, in addition to desks, offices and entire HQs. Flying solo? Consider a shared (and shockingly affordable) "hot desk". Got a larger team? Private offices can be customized to fit your organization. And overhead costs stays low since you don't have to worry about supplies, utilities or furniture. Just come in, sit down and get to work.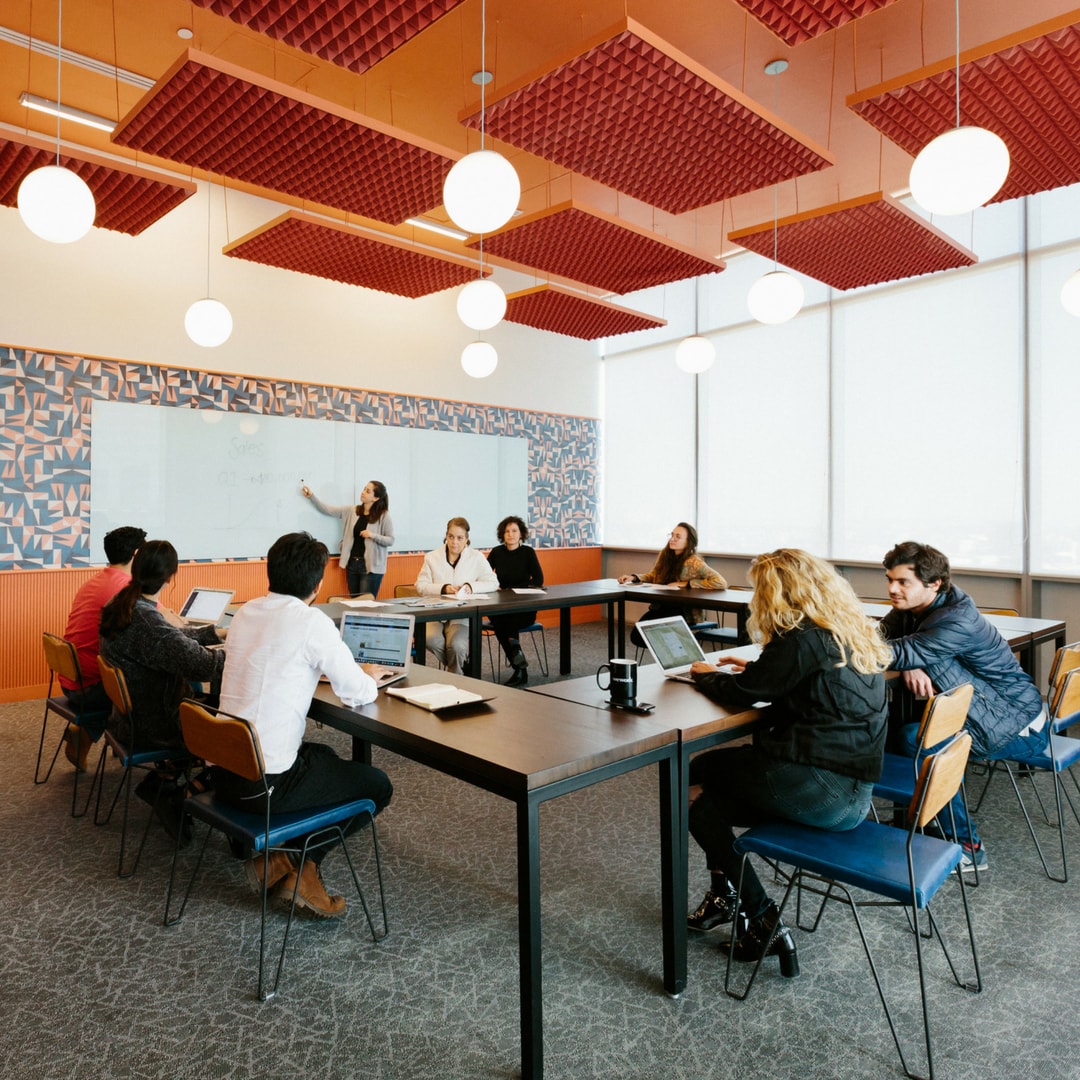 And as fast as your badass business grows, WeWork'll grow with you. So when you've blown through your competitors and start expanding faster than think you can handle, WeWork will have your back (they knew you could do it all along, after all).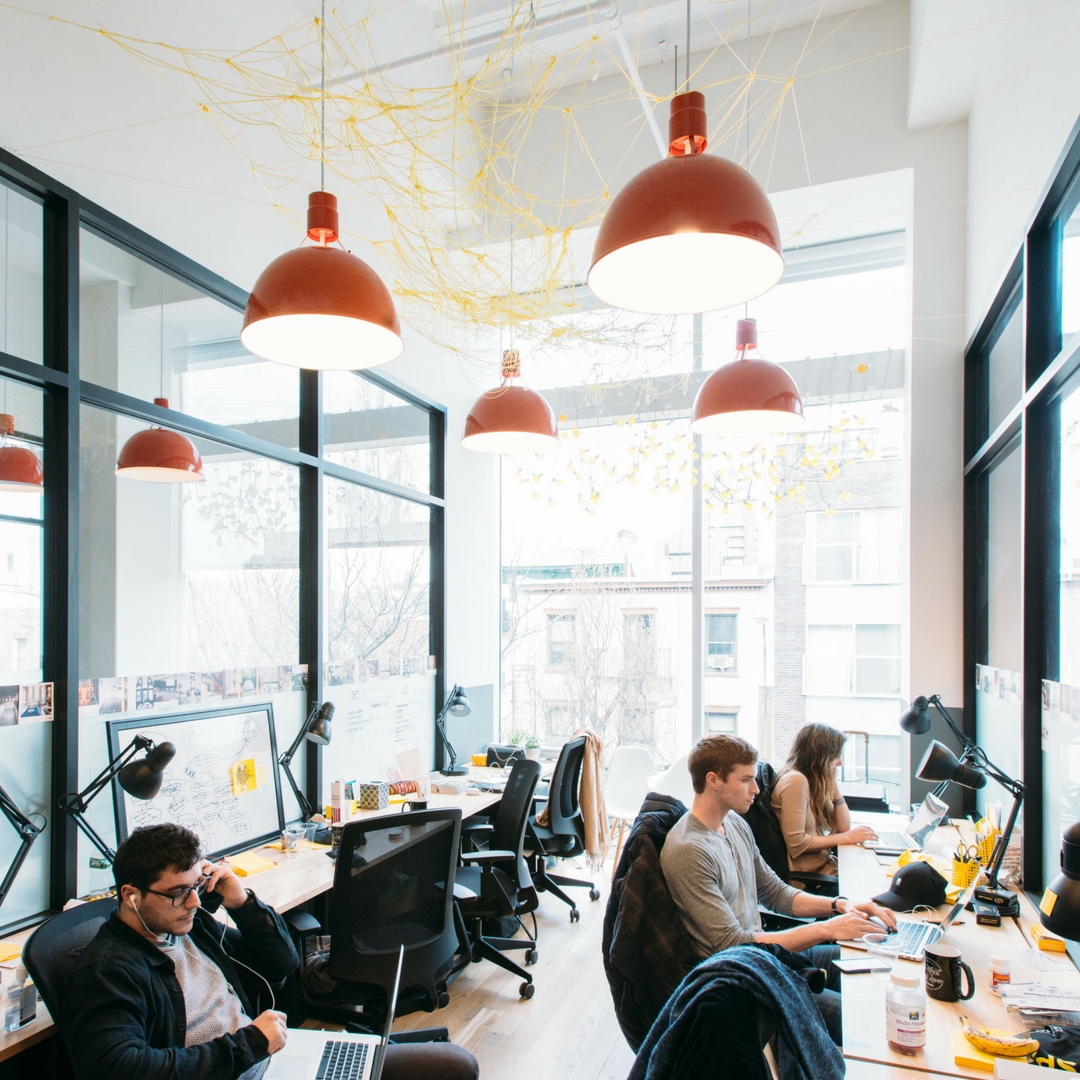 All members enjoy 24/7 access, lightning-fast internet, private phone booths and conference rooms that are sure to impress even the toughest of clients. Of course, there's bike storage, mail handling and first-class print stations, all managed by WeWork's Community Team. Just think of all you can accomplish now that you never have to worry about restocking toner—ever again.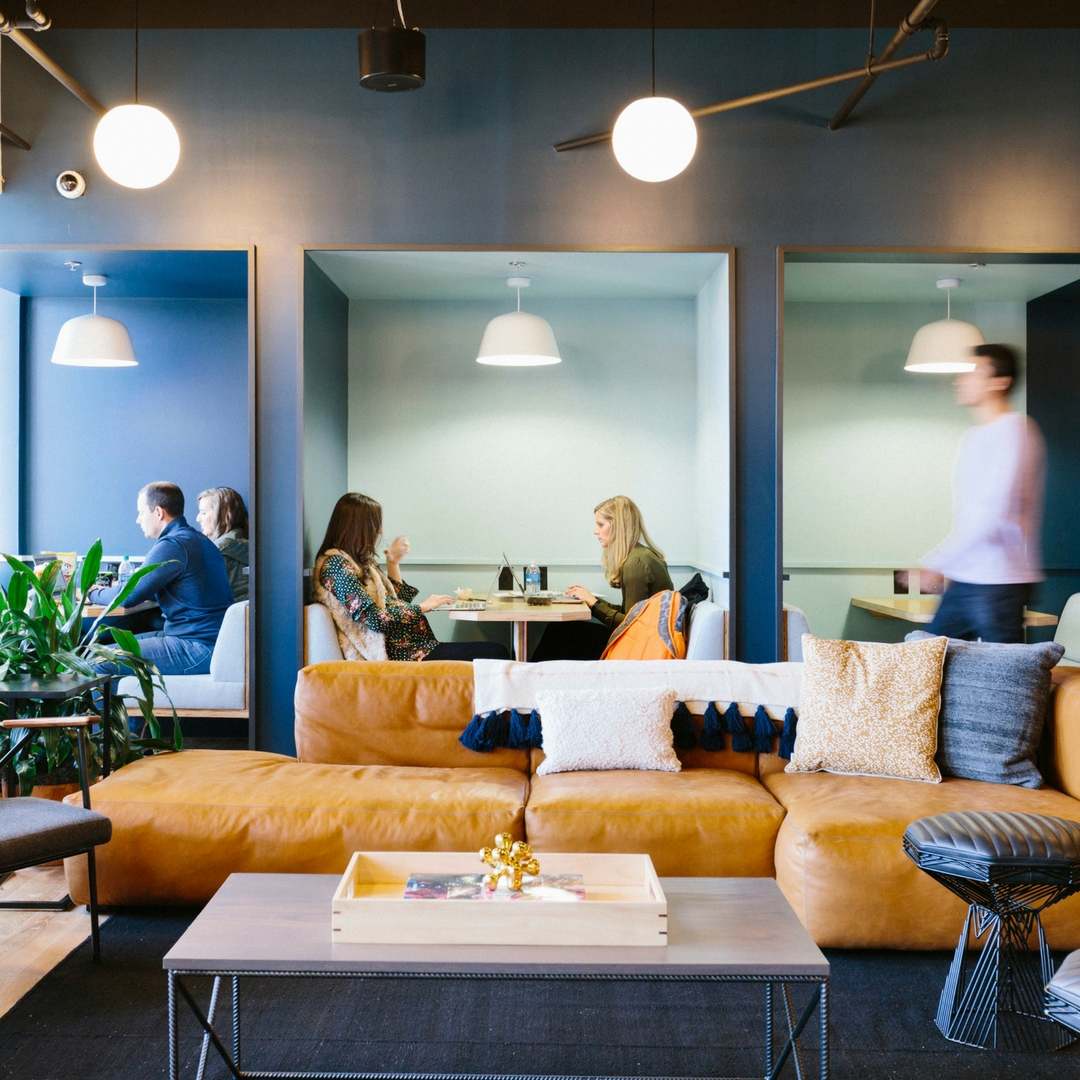 3. You'll be a powerhouse of productivity
The WeWork team are productivity pros: whether you're looking for a way to downsize your inbox or save some coin on company health insurance, consider WeWork your personal productivity concierge. They've got partnerships with everyone from Slack to Salesforce, and can offer expert-level advice on all the little things—leaving you plenty of time to focus on the big things.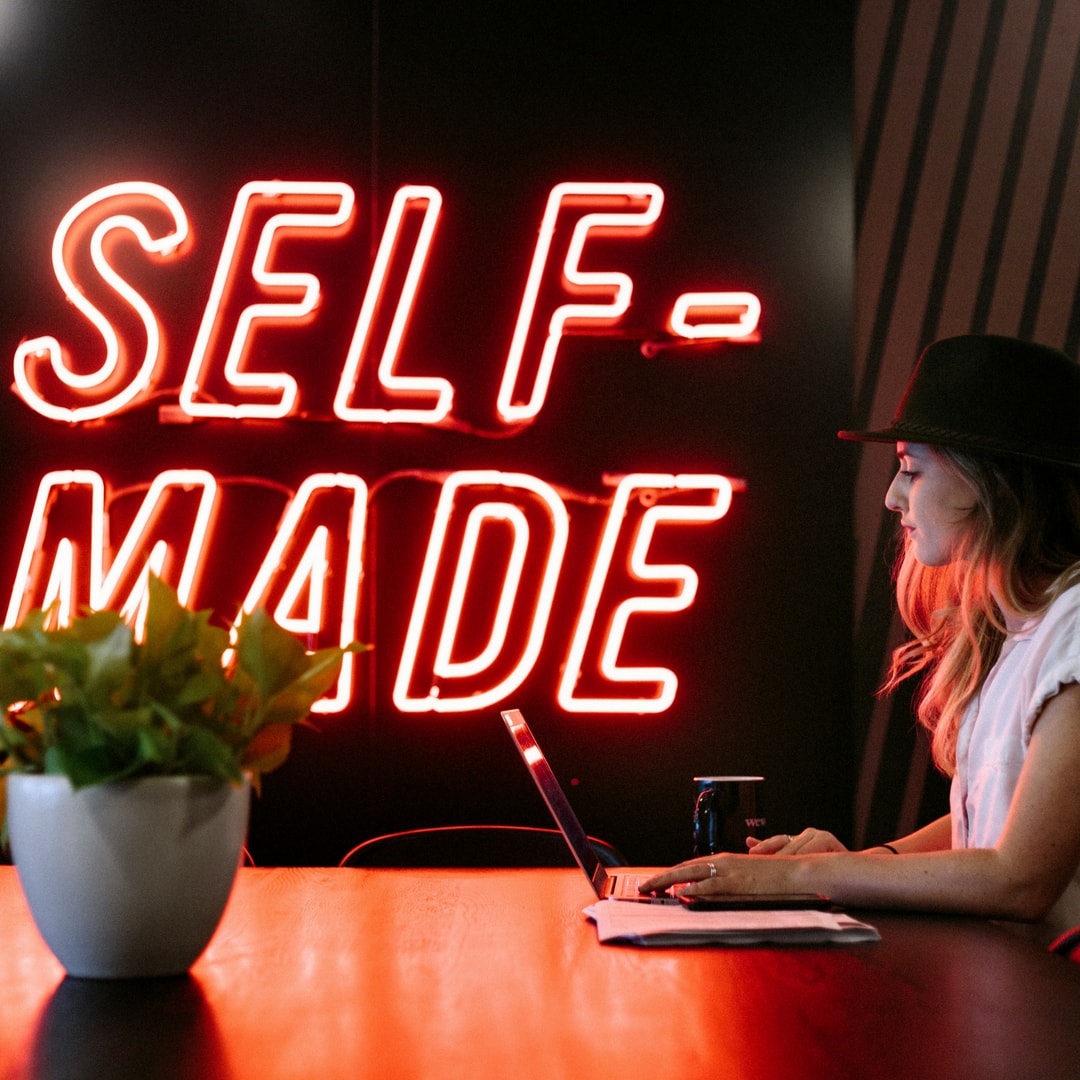 (Psst: See it for yourself by booking a tour today!)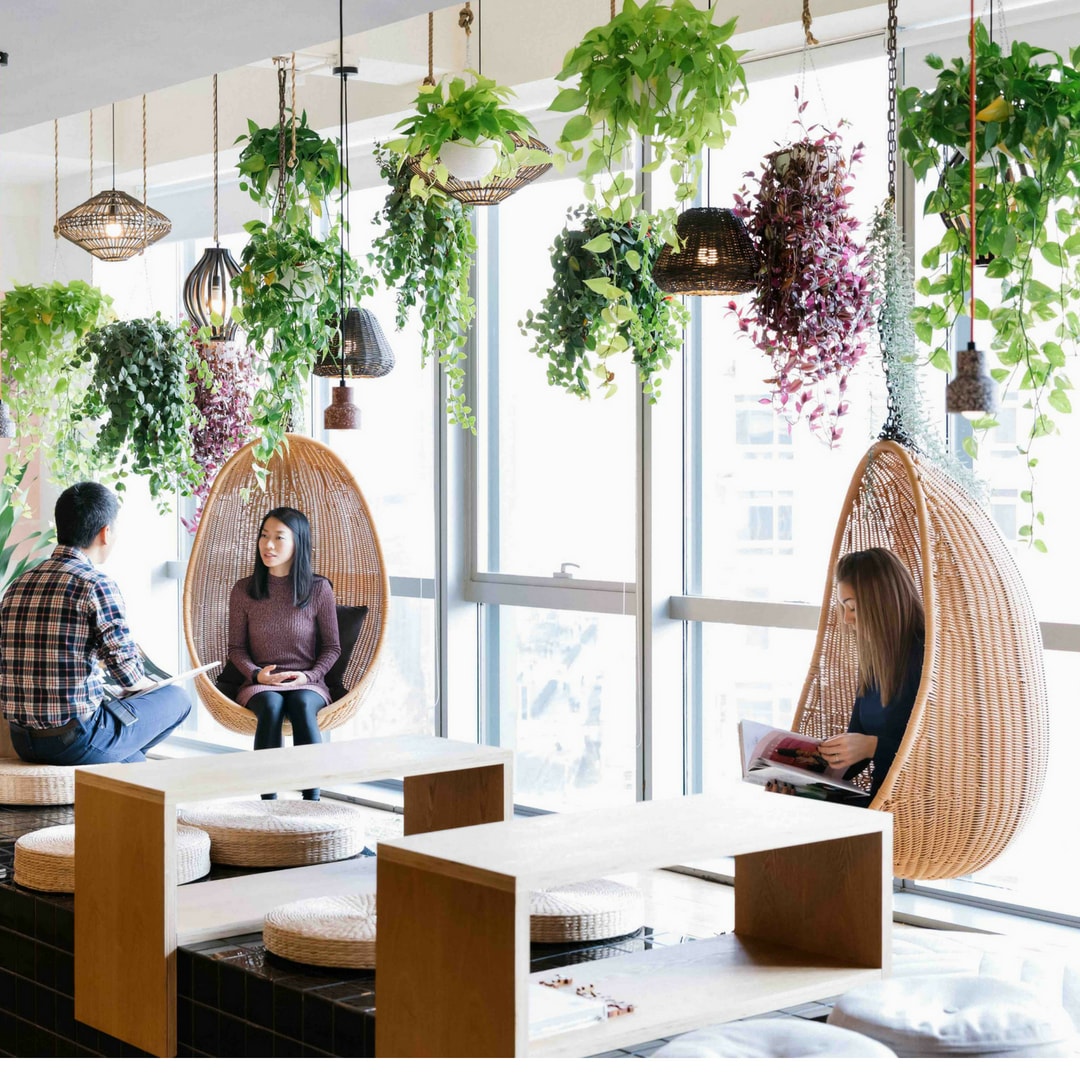 5. You're going to want to move in (it's beyond GORGEOUS)
WeWork has consistently transformed buildings into dynamic environments for creativity, focus, and collaboration. More than just a new way of working, though, this is a movement toward a new way of living. Forget soul-sucking fluorescents and drab carpeting. Every WeWork we've seen so far has been nicer than our own homes. So while the Durham space is still under wraps, we're pretty confident it's going to be the stuff of insta-dreams. Picture cozy reading nooks, glass walls, natural light, custom art and clean, stylish furnishings. Simply put: it's design that inspires.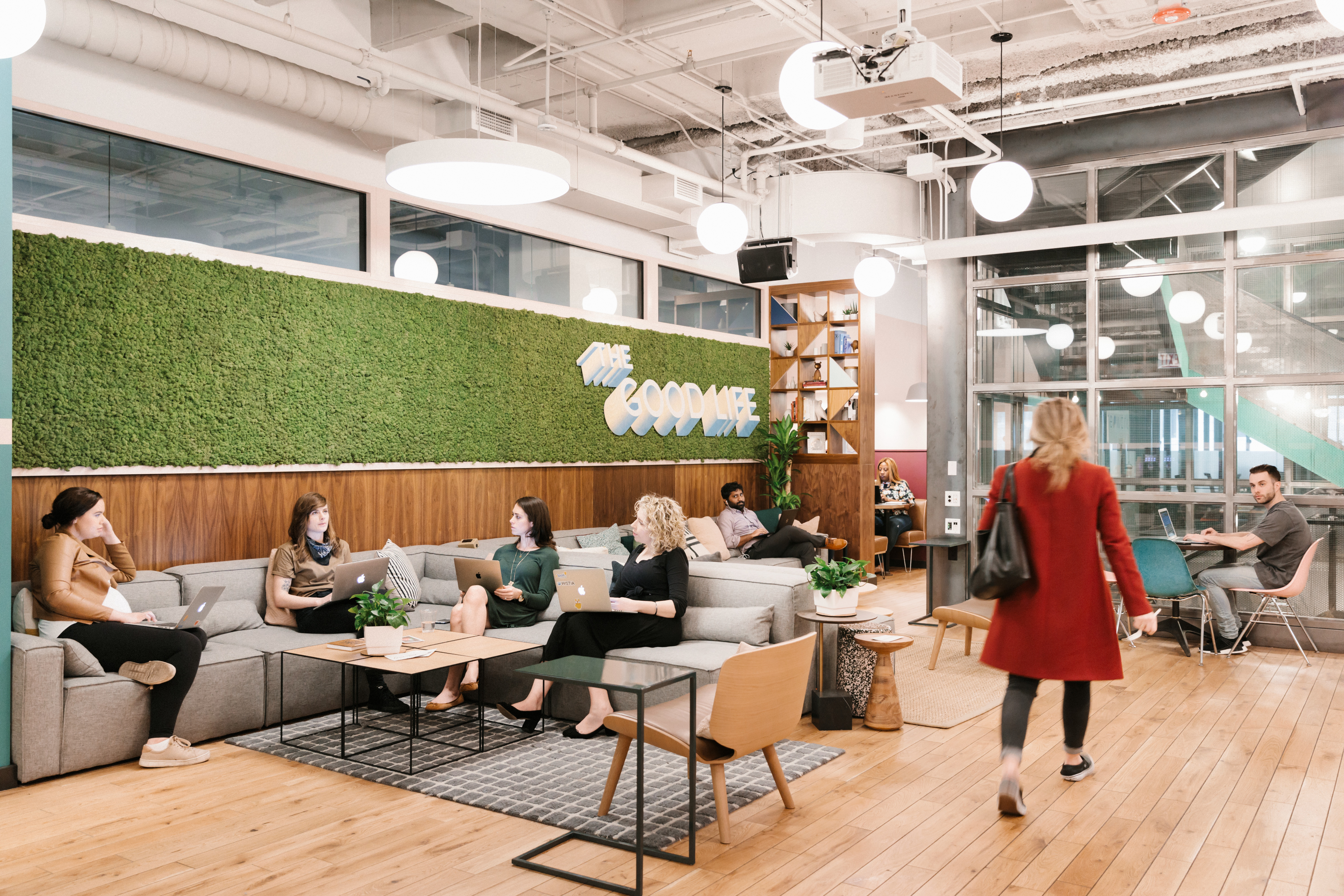 6. The perks are next-level
From free yoga to happy hours and inspirational lunch + learns, WeWork seems to get that work isn't just about making a living—it's about making your life. On the daily, you'll have unlimited access to craft beer on tap, micro-roasted coffee and fresh fruit-infused water. The space is dog-friendly (yes, really!), and they can even hook you up with affordable health insurance under their umbrella organization. Hallelujah.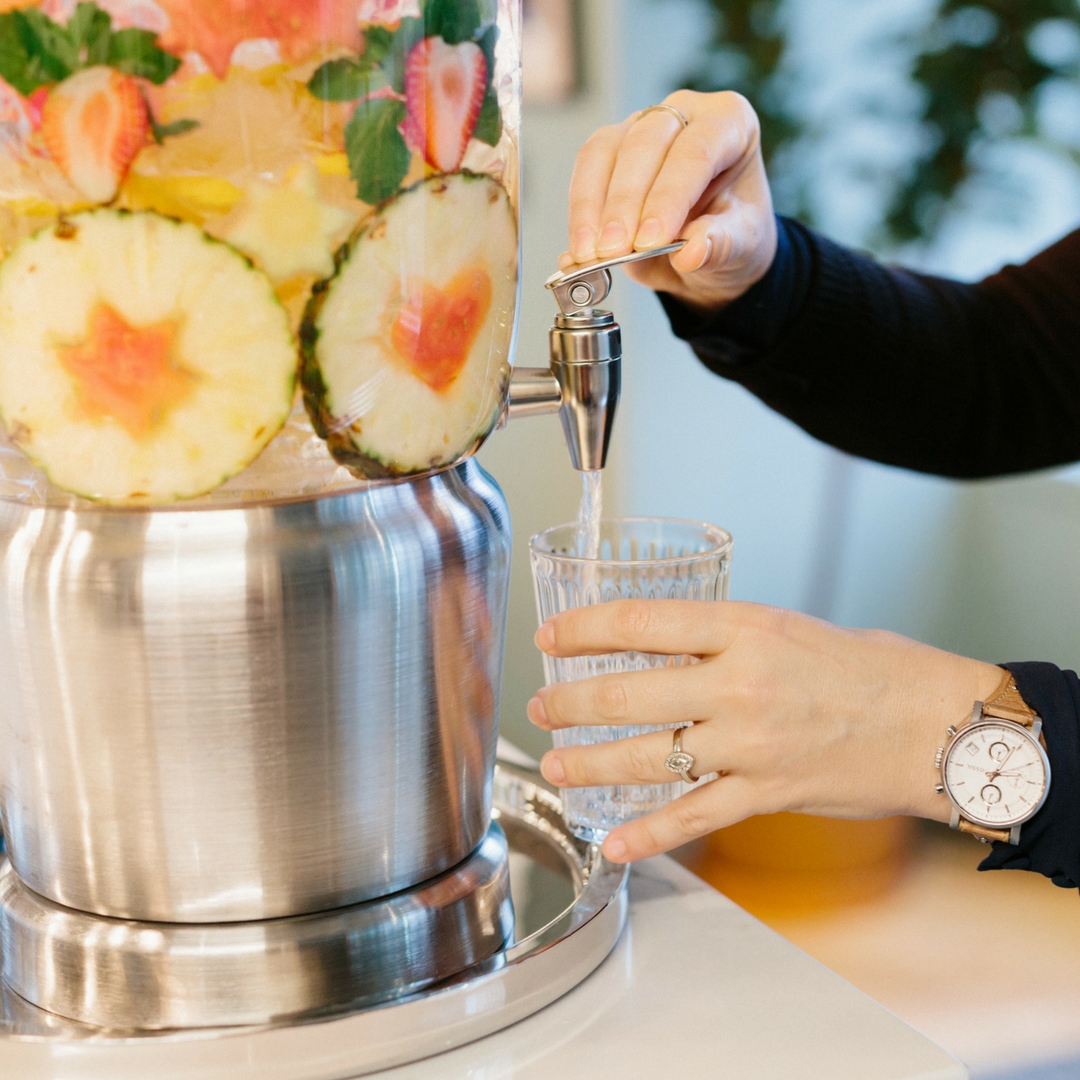 7. Location, location, location
WeWork is located in the Triangle's newest skyscraper, One City Center. Located on the corner of Main and Corcoran Street, you're within walking distance of Durham's hottest spots. We're still waiting on the details about what other tenants will be moving into the building, but it's safe to say a place this gorgeous will be attracting some badass businesses.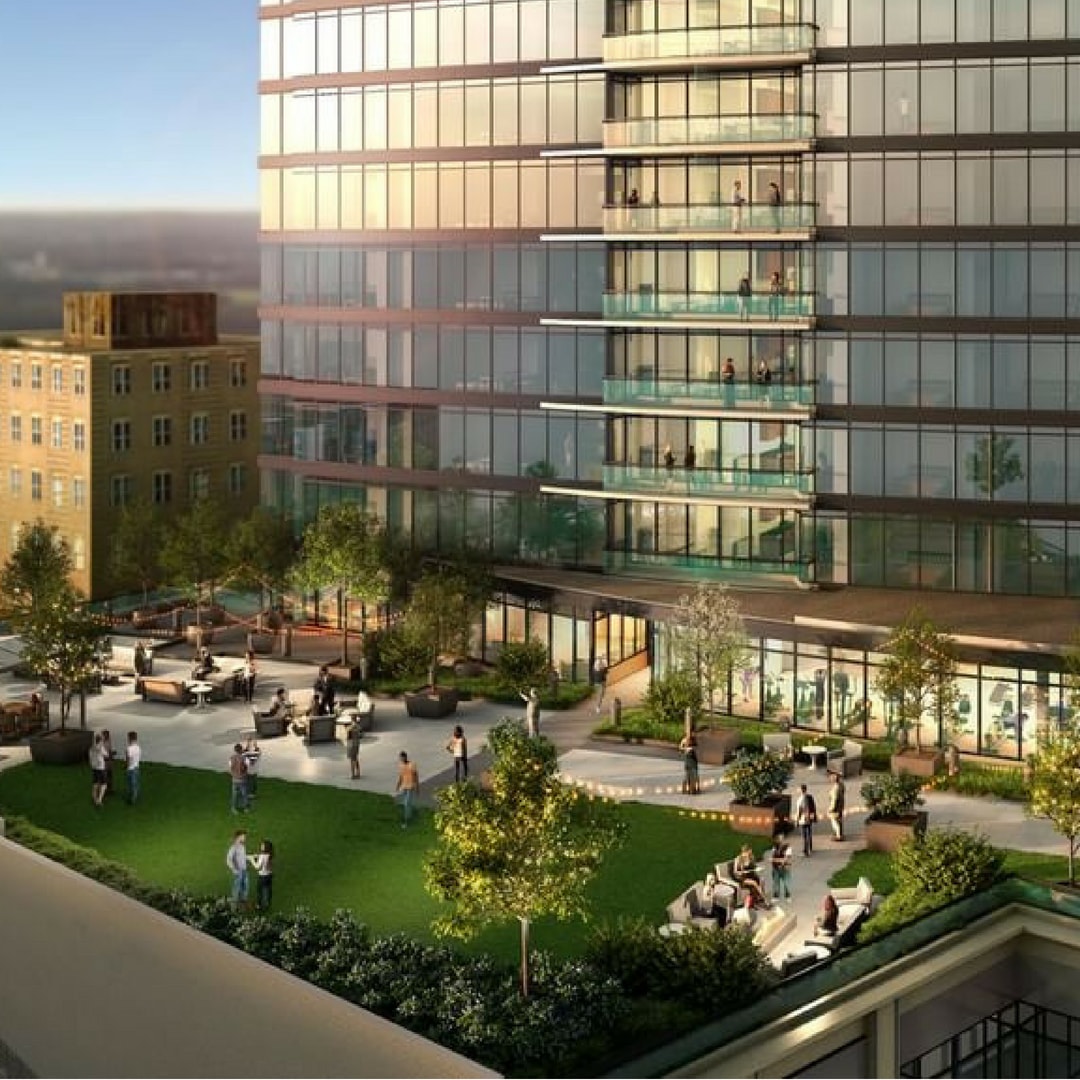 photo via @onecitycenter
Want to learn more? Book a tour!