The NC State Fair has announced the new foods that will be featured at the fair this year, and the list is as crazy as you'd expect. In addition to your standard Krispy Kreme burger and fried everything, this year you'll be able to get some unique treats (and exciting local collabs). Highlights include:
Unicorn Candied Apples from Miss J's Sweet Shoppe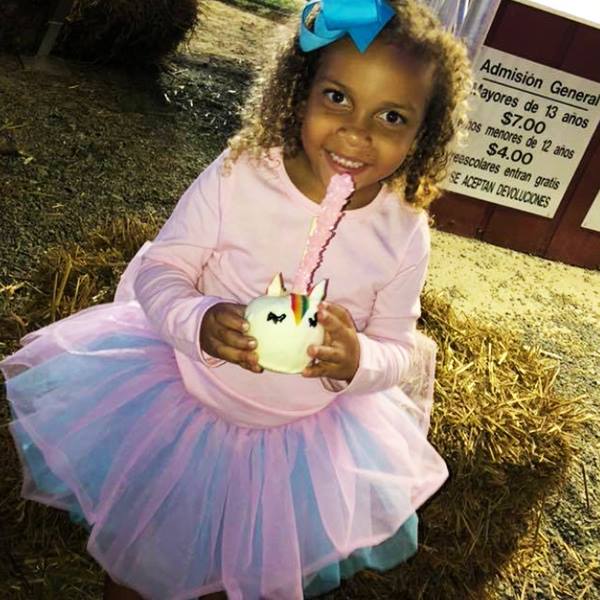 A Granny Smith apple dipped in white chocolate, with fruit roll-up mane and rock candy horn.




Candied Bacon S'Mores from La Fam Bakery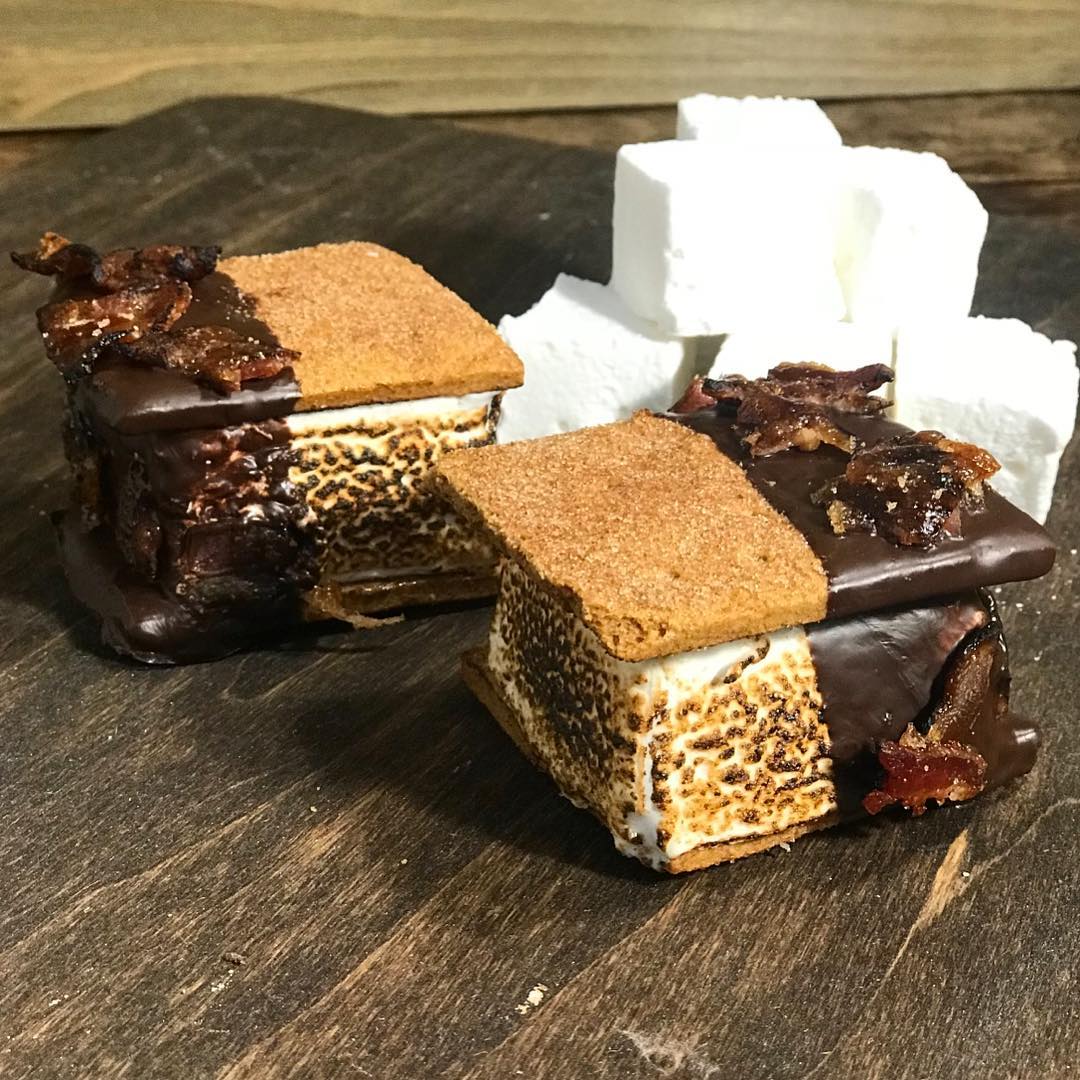 House-made marshmallow filled with scrumptious applewood smoked bacon ganache and dipped in chocolate resting on Carolina ground whole wheat graham cracker and topped with candied bacon.
Crack-N-Cheese Waffle Cone from Hickory Tree Turkey BBQ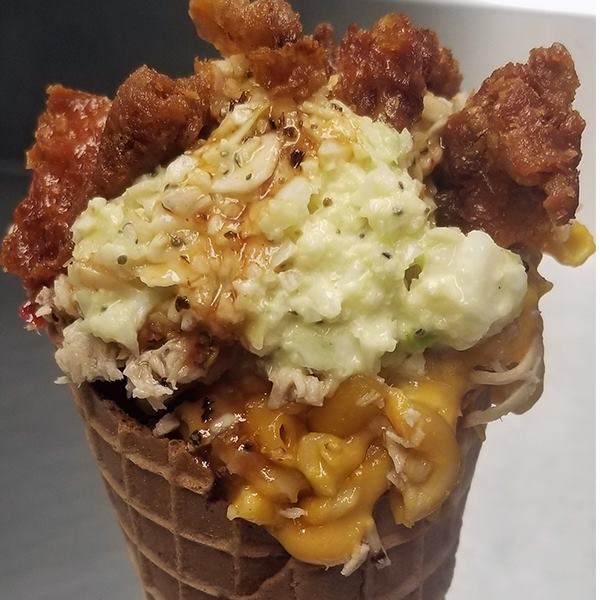 A waffle cone of mac-n-cheese, topped with turkey bbq, turkey cracklings, coleslaw and signature sauce.


Chocolate Chip Hushpuppies from Ragin' Cajun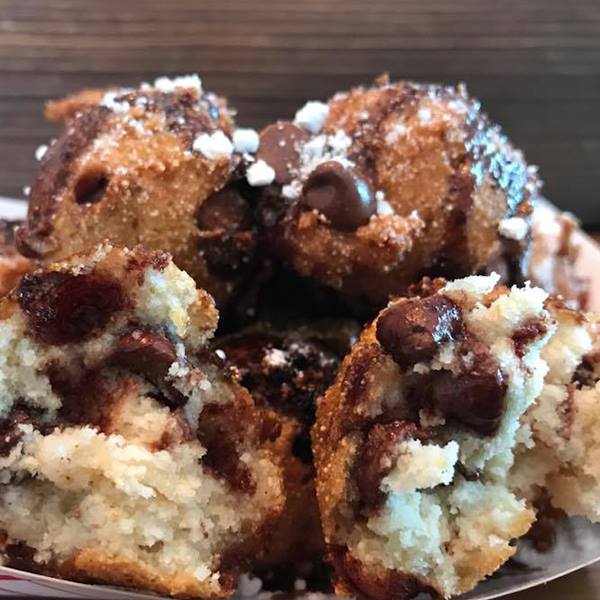 Chocolate chip hushpuppies with southern chocolate gravy and powdered sugar.
Unicorn Bacon and Jalapeno Cheetos Bacon from Bubba's Bacon
Bacon-on-a-Stick dipped in glaze and rolled in fruity pebbles cereal or jalapeno nacho cheese and rolled in cheetos.


Arepa Burger from Arepa Loca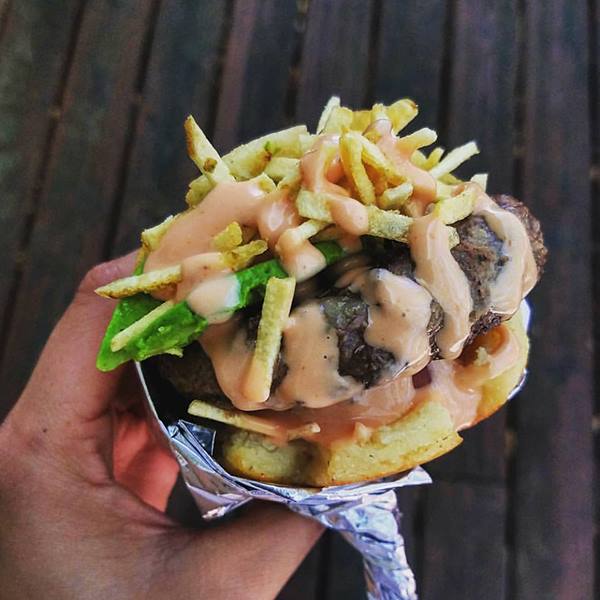 Traditional arepa stuffed with prime choice homemade burger and served with a slice of tomato and onion then topped with stick potatoes and traditional pink and cilantro guacamole.
Cinnamon Toast Crunch Apple Cobbler Bites from Chef's D'Lites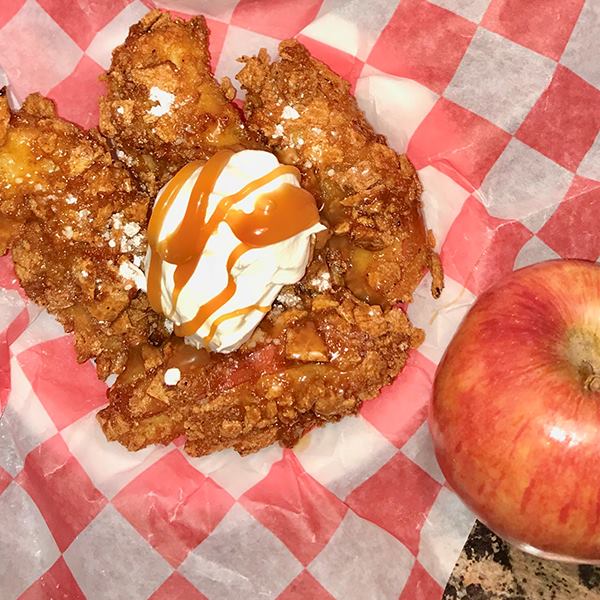 Granny Smith apple slices coated in a special Cinnamon Toast Crunch batter, deep fried and topped with a drizzle of caramel, cinnamon sugar and powdered sugar.
SoJo Melt from Neomonde Mediterranean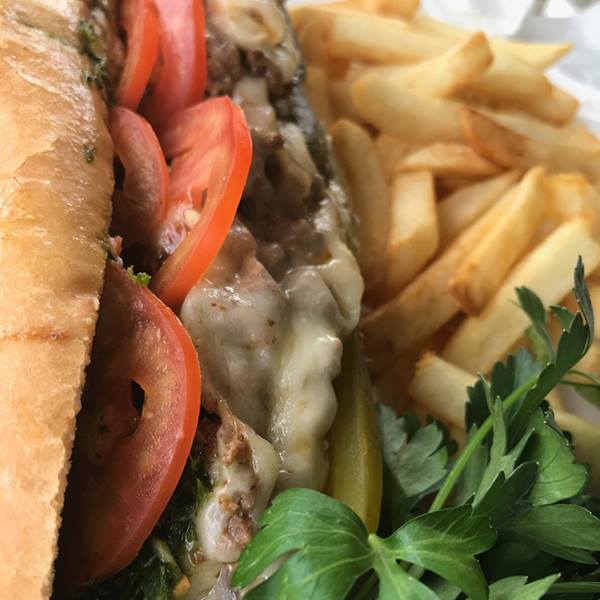 Sautéed all-natural ground lamb with onions, soujouk spices, hummus spread, Lebanese pickles, melted provolone and mozzarella cheeses, Roma tomatoes and a new jalapeno/cilantro green hot sauce called "Shug" served on an 8" Italian hoagie.
Check out the full list of new foods on the NC State Fair website, and get ready to eat up!