Whether you're craving sailboats, SUP boards or just want to put your swan float to use, the Triangle isn't skimping on places to get on the water. A mix of places you can rent boats and boards, bring your own or just hang, take a peek, pick a place and go soak up some sunshine.
Where to Rent a Boat


Just a short drive from Raleigh is place that feels ages away in time and place. Robertson Millpond Preserve is an 85-acre refuge perfect for canoeists and kayakers seeking a little serenity. Bring your own boat or rent one (about $20) on Saturdays from 9a-5p to take off on the paddle trail, a 1.15 loop through a forest of bald cypress trees. More info here.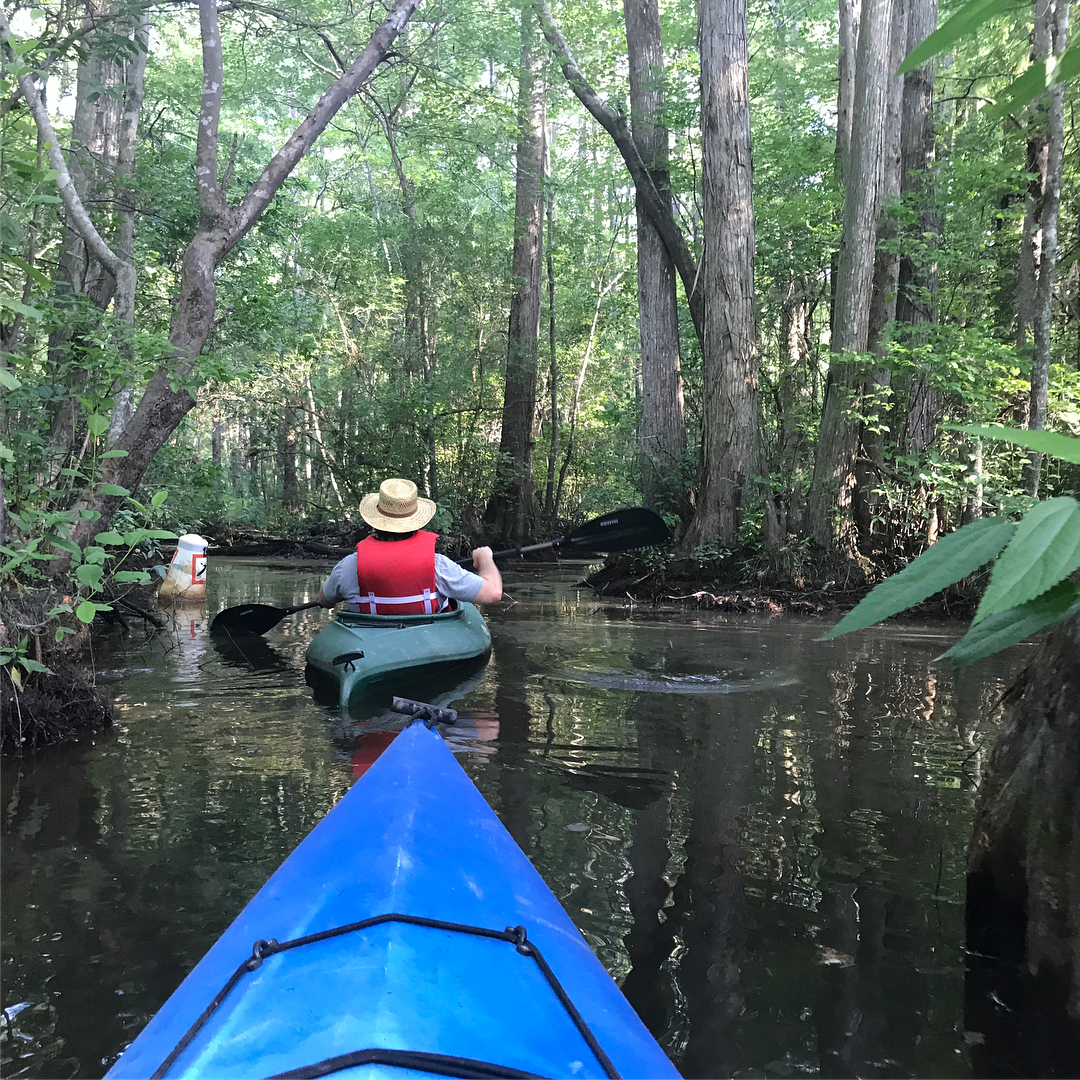 @dube7298


Cary's Bond Park is one of the Triangle's largest at 310 acres, so it's no surprise it also has one of the best selections of boat rentals, primed and waiting for summer adventure. Choose from Sunfish sail boats, canoes, kayaks, pedal boats and row boats, or launch your own. Prices start at $8. Get all the info here.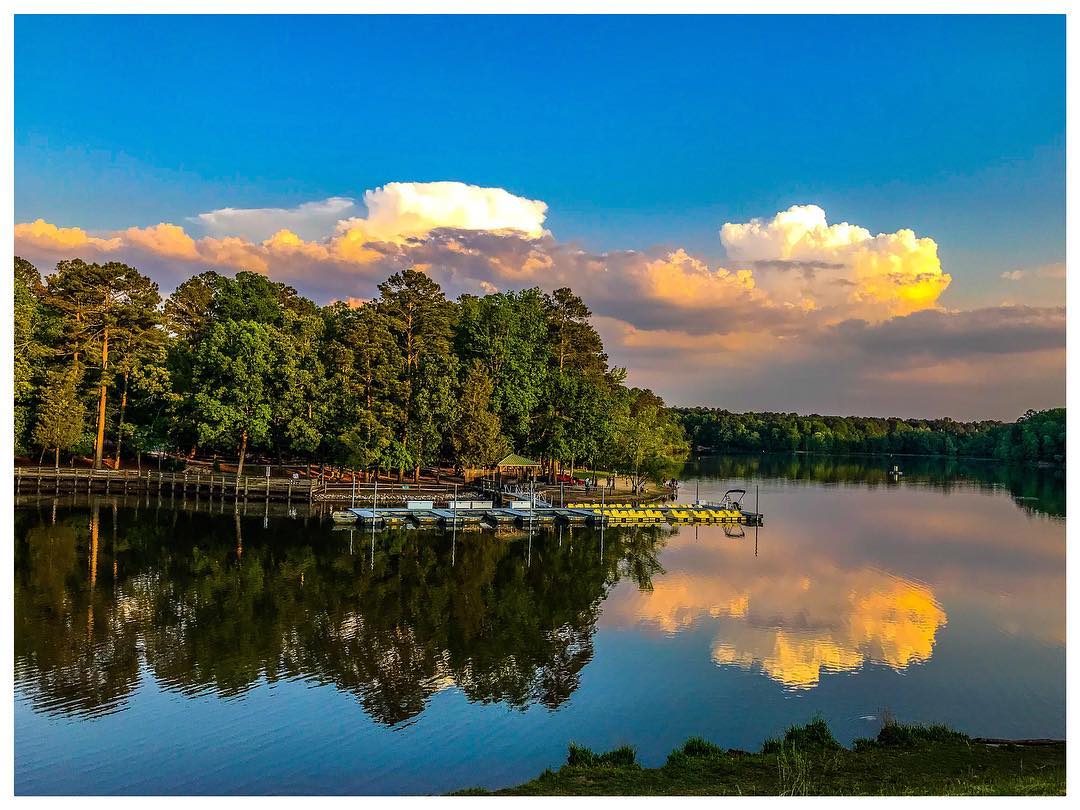 @kaaju_mumbaikar


Popular with outdoor enthusiasts of all sorts for its mountain biking trails, hiking and more, Lake Crabtree's main draw in summer months is the 520-acre lake. Rent a sailboat, canoe, kayak, paddleboard or row boat starting at just $5. Park info here.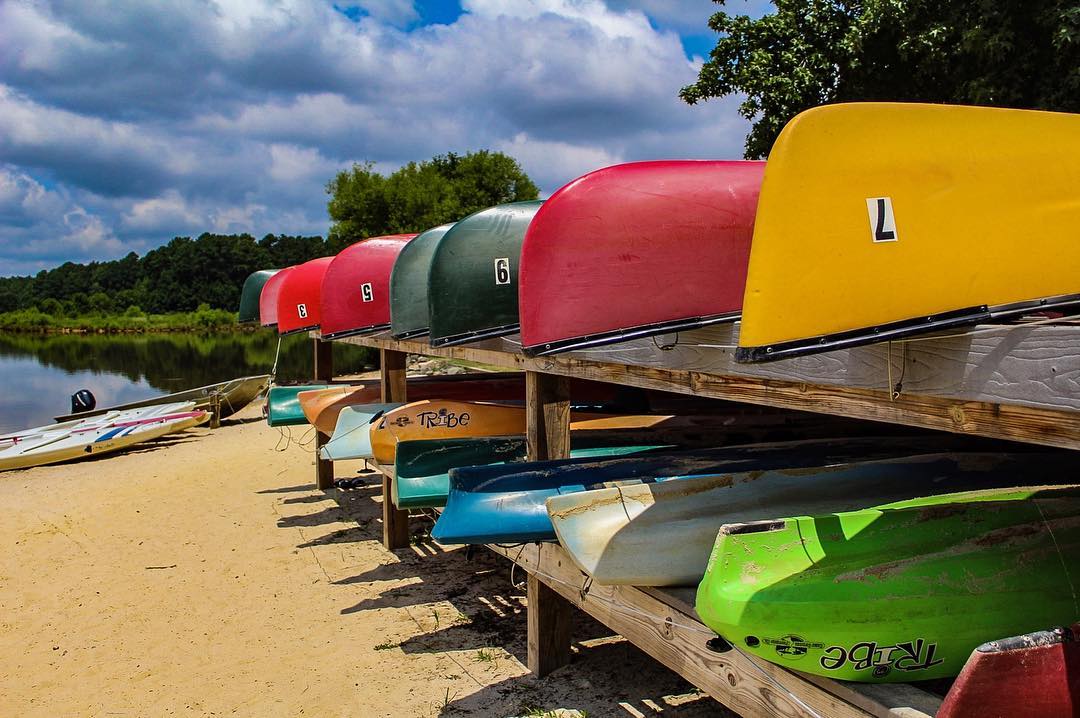 The massive Lake Johnson is perfect for anyone craving a day on the water without traveling far. Rent canoes, kayaks, sunfish sailboats, stand-up paddleboards and jon boats (non-motorized) any day of the week during the summer. Rentals start at just $4. Get the scoop here.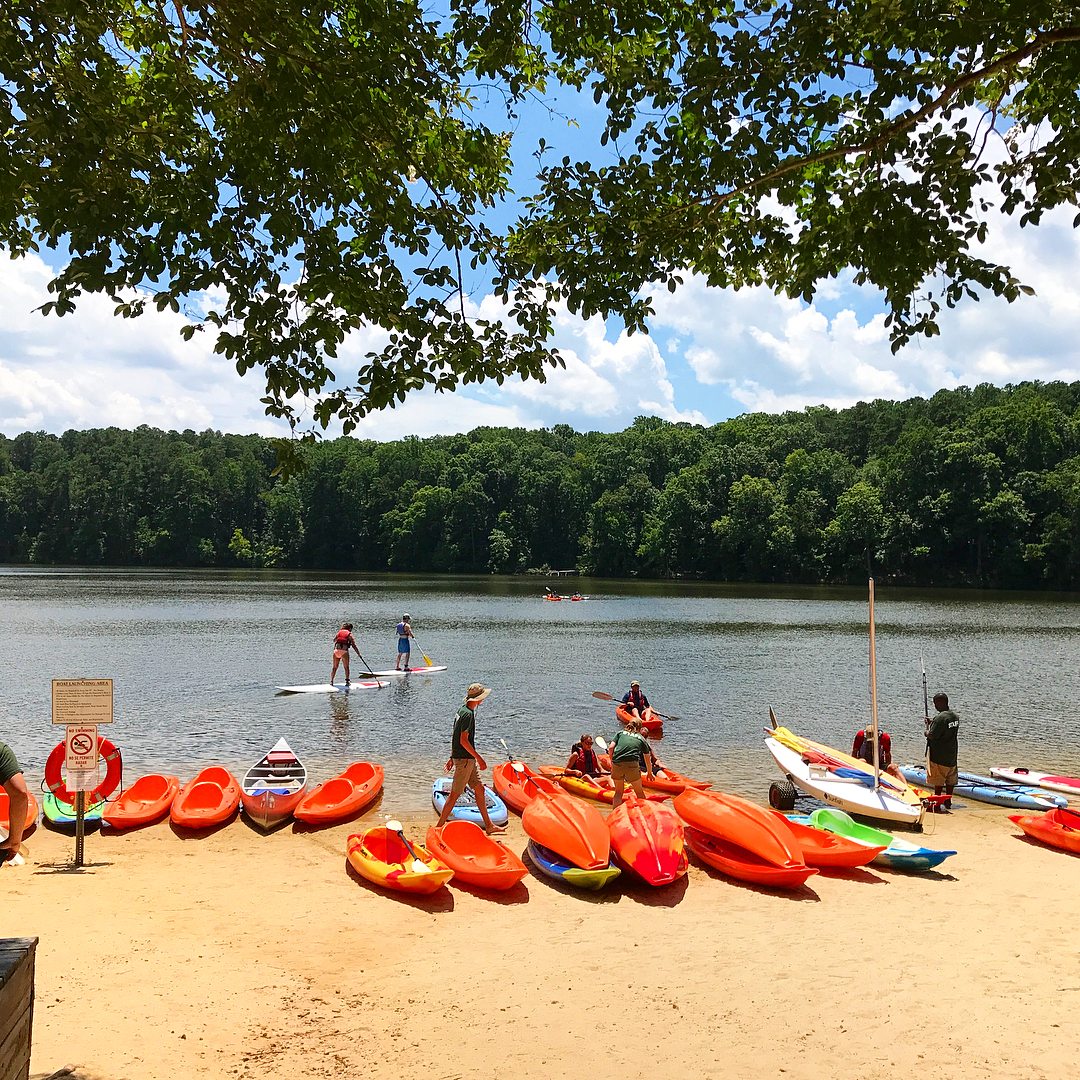 @wellthatsfunrd


Lake Benson Park, aka the pride and joy of Garner, is a 64-acre park featuring paved trails and a rentals only lake. Grab a jon boat, canoe or kayak from the boathouse and paddle the day away. Rentals start at $4, get all the info here.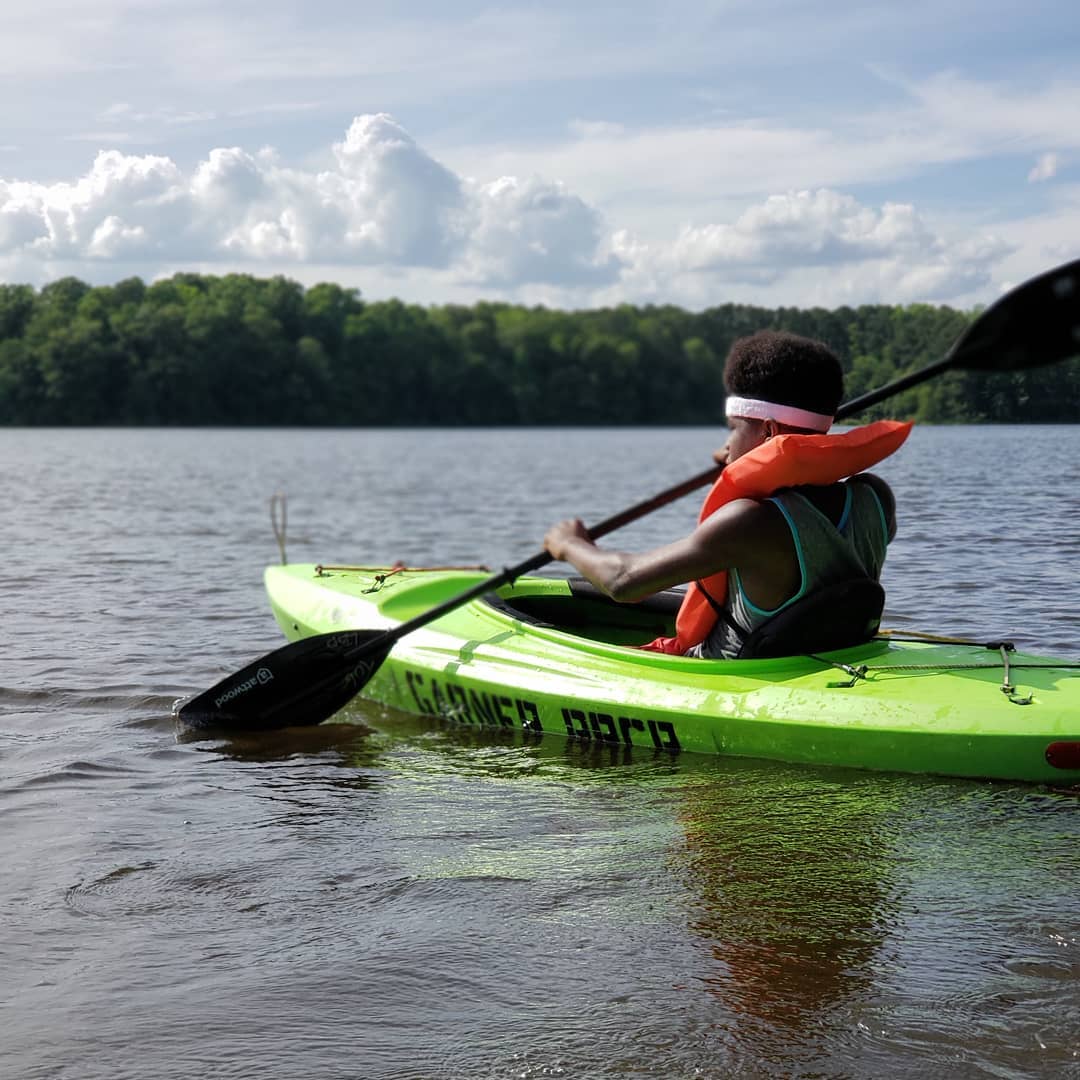 @dullfully.alveare


Although most think of Umstead for its 22 miles of hiking trails, it's also home to Big Lake, offering canoe and rowboat rentals. Boat rentals start at $7. Deets here!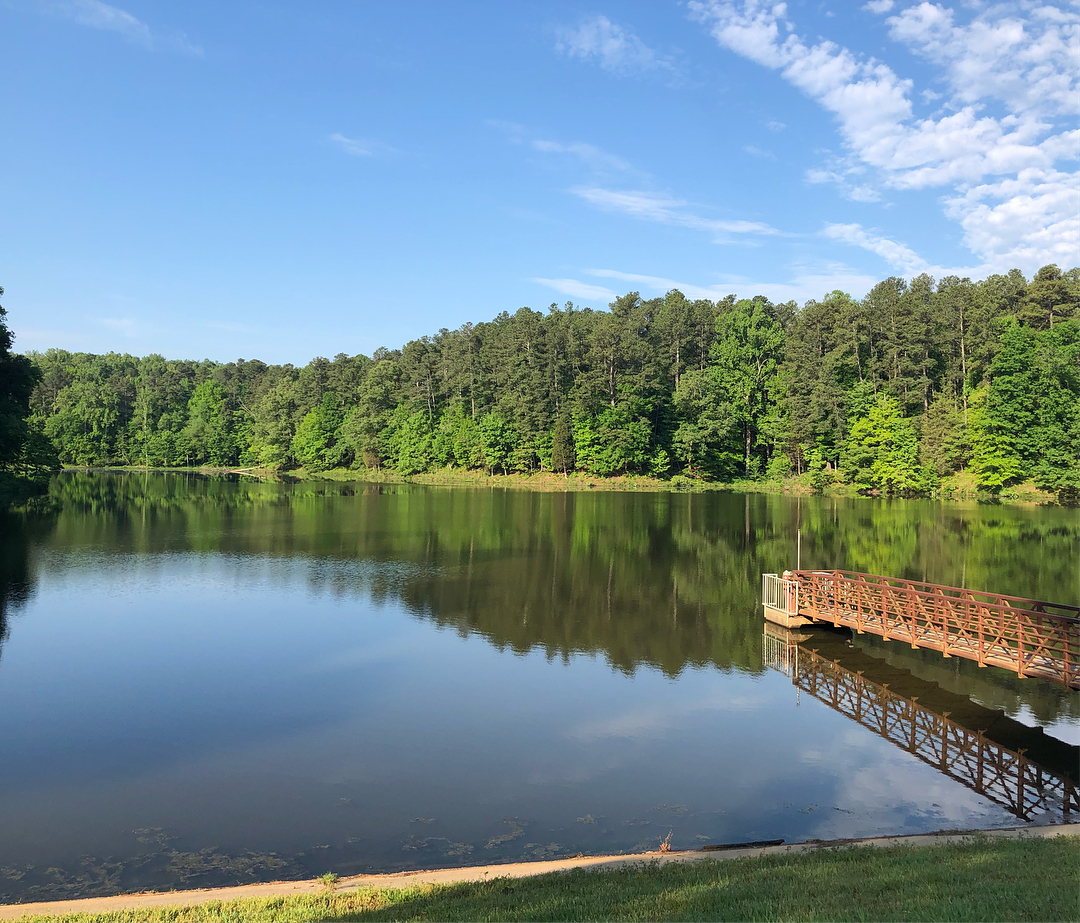 @mjmclamb
BYOB - Bring Your Own Boat (or Float)


The Neuse is the ultimate spot for a lazy river float. Grab a bunch of friends and floats (maybe some bevs, but you didn't get the idea from us) and create a floatilla. There are five designated access points, just be sure you get your car situation synced up before you float. You can also kayak and canoe here (we're just really into the floatilla idea). If you don't have your own, rent from Paddle Creek.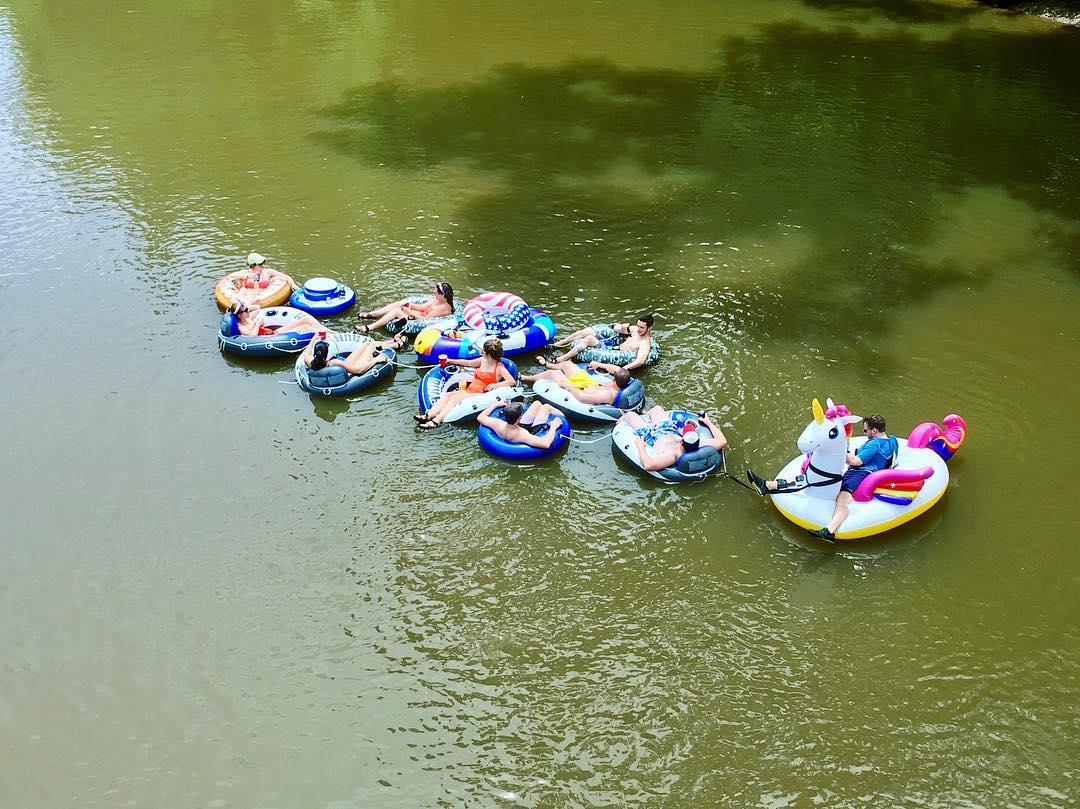 @audreyhenderson__


Located on the south-side of Centennial Campus, Lake Raleigh offers a peaceful retreat from bustle of a campus and community life. No rentals here, but this is a popular spot to launch non-motorized boats and paddleboards, cast a fishing line or let your dog take a splash. Bonus, there's a disc golf nearby.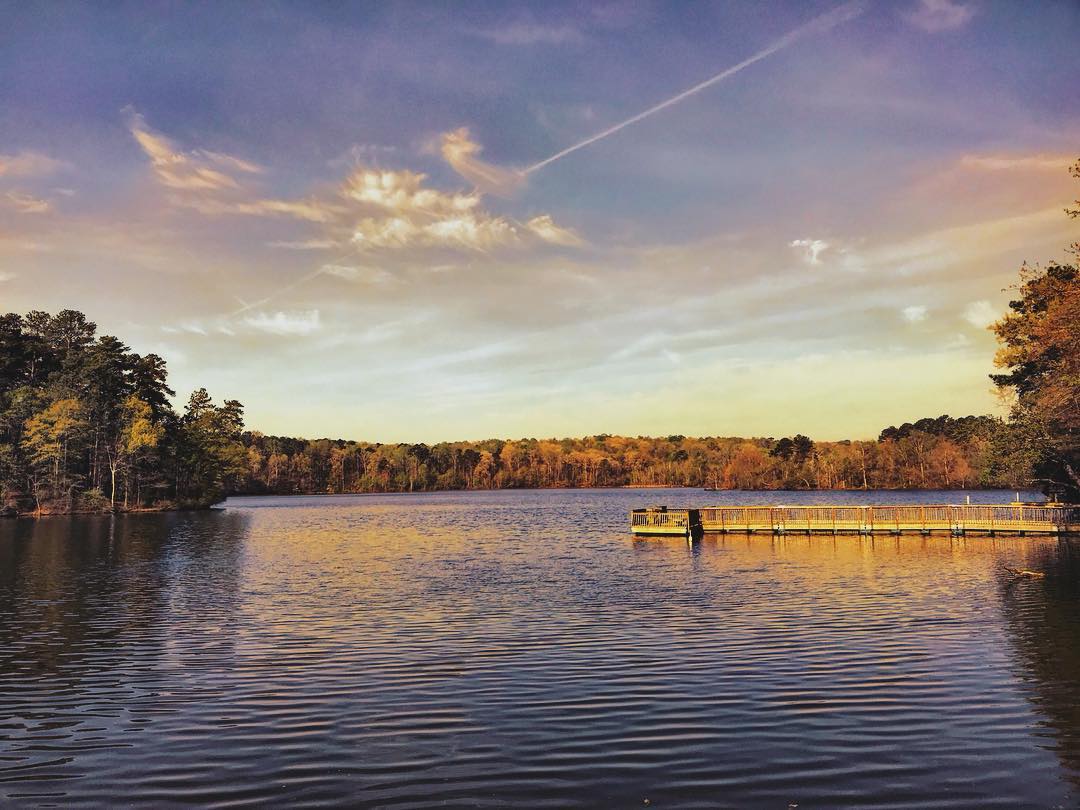 @daveraleigh


The Eno is a summertime staple for Triangle adrenaline seekers. The four-acre pond made from an abandoned stone pit that was mined by the NC Department of Transportation to construct Interstate 85. Bring a float (you'll likely never touch the bottom on this one), bring your courage for the cliff jump, and bring your hiking shoes—the only access is a mile hike via the Cabe Lands Trail.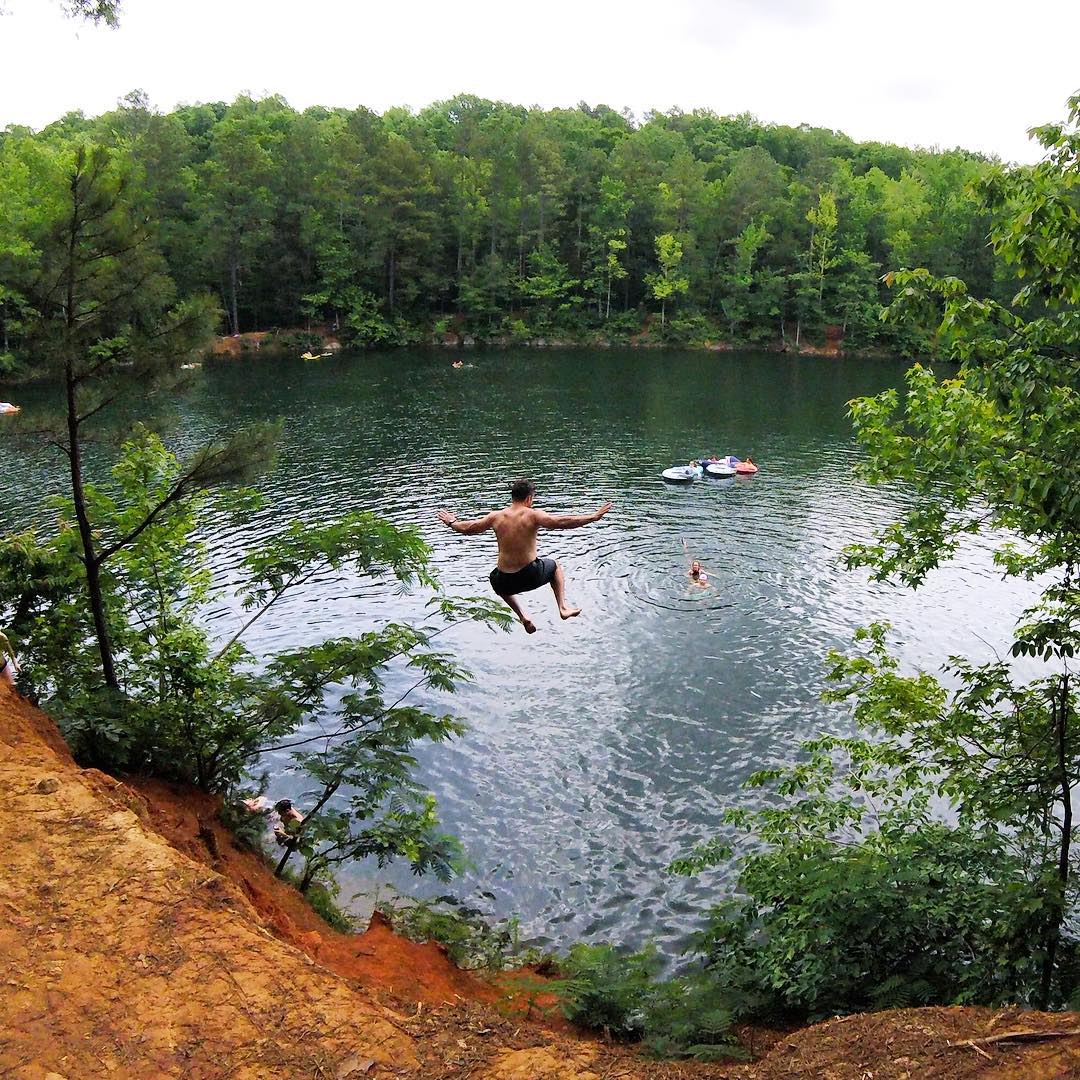 @theactualandrewbenson


If swan floats and stylish cocktails are more your vibe, then opt for Unscripted's pool. Open to the public (just make sure you grab a drink and/or some food), Unscripted is the epitome of Instagram goals—think mid-century modern style, a drink list built for boomeranging and skyline views.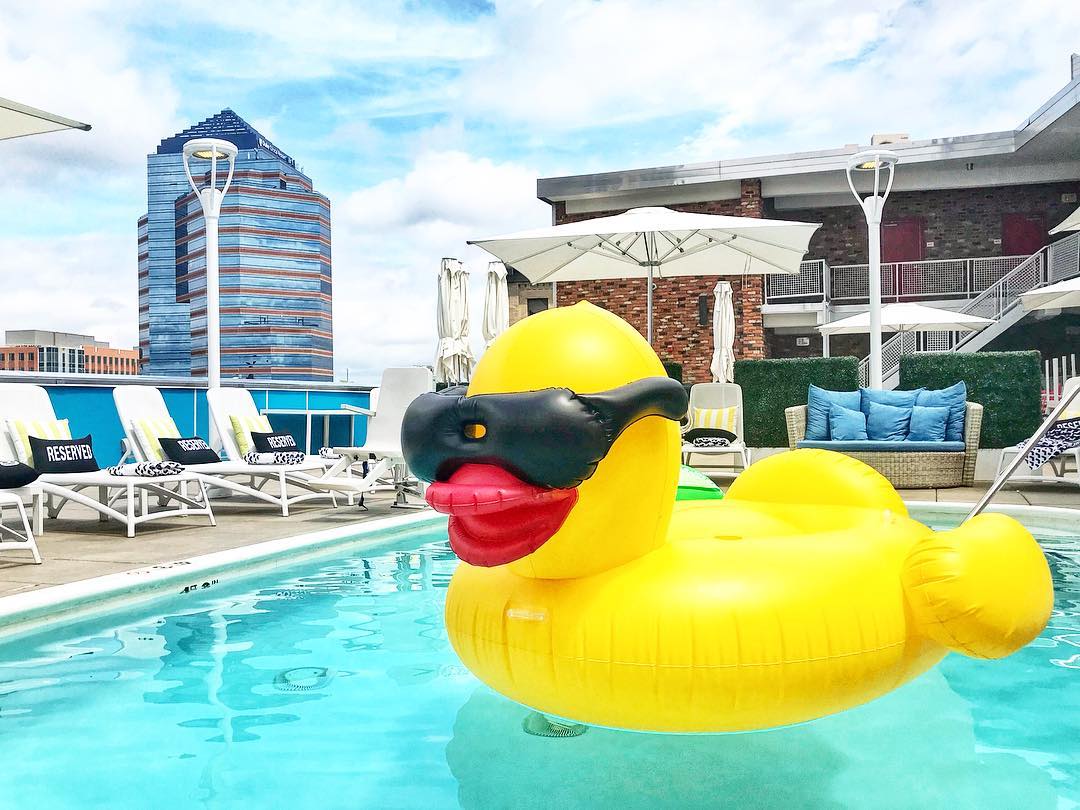 @jennasbgmag