Raleigh's Festive AF Christmas Pop-Up Bar is BACK
Wednesday, Nov 06 2019
Back by popular demand, Miracle at Haymaker returns for the third year in a row! Running from Black Friday through NYE, Miracle is a jingle balls to the walls X-Mas themed takeover, complete with special events, limited-edition cocktails and ho-ho-ho-holiday cheer up the wazoo. Yet somehow, this year's pop-up promises to be EVEN MORE FESTIVE because apparently, that's possible.
The Haymaker you know and love gets a complete Christmas makeover for Miracle and you better believe they go all out—these guys *fully* deck the halls with the most-over-the-top decor you've ever seen (check out last year's transformation if you need proof). Everything, from the ceiling to the glassware, gets a festive twist.
And don't even get us started on the cocktail list. Fan favorites like the Christmaspolitan and the Snowball Old Fashioned (yes, with a real snowball in the glass!) will be back on the menu in addition to some new delish debuts like the chocolate Gelt-infused Dreidle, Dreidle, Dreidle and SanTaRex Likes Milk & Cookies served in the most adorable t-rex mug you've ever seen.
We got an advance peek at the menu—take a look and get thirsty!
Kicking off on Black Friday and running through NYE, Haymaker is one of 80+ bars worldwide getting the royal Miracle treatment. So yeah, the fact that Raleigh ranks as a Miracle spot is *kinda* a big deal. Watch for special events and more to keep you festive all month long!
And remember, The Haymaker packs up the tree and tinsel after NYE so get over there to get your jollies while you still can!
Find it: The Haymaker | 555 Fayetteville St, Raleigh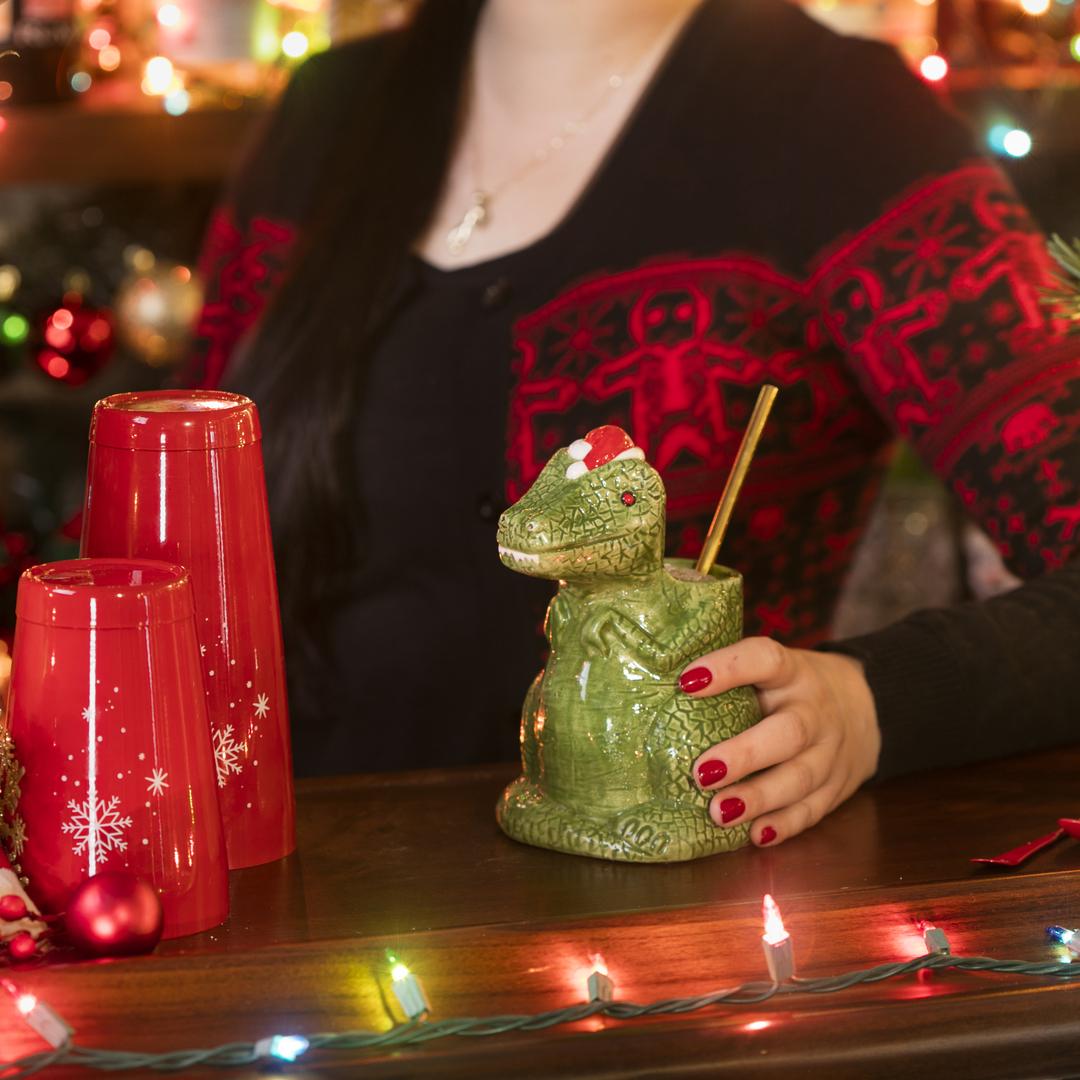 Raleigh's Festive AF Christmas Pop-Up Bar is BACK