All the Free Events Happening This Summer at Durham's Golden Belt Campus
Wednesday, Apr 10 2019
We're letting you in on a big secret: Durham's Golden Belt Campus is about to takeover. In case you aren't familiar, Golden Belt Campus is the new mixed use development that recently opened in East Durham—think of it as American Tobacco's artsier sibling. You may already know and love the area after Hi-Wire Brewing unveiled their first Triangle taproom there last fall, but there are about to be SO MANY other reasons to go check out this up-and-coming arts and culture district.
In fact, there are 80+ reasons: Golden Belt recently announced that they'll be holding over 80 free community events as part of their SummerStage series this year. From April through October (aka the extended summer of our dreams), you can find something new to do at Golden Belt every week, from fitness classes to movie nights to the outdoor brunch and jazz series that we deserve.
Check out the full rundown below, and get ready for those *golden* days of summer.
Past Experiences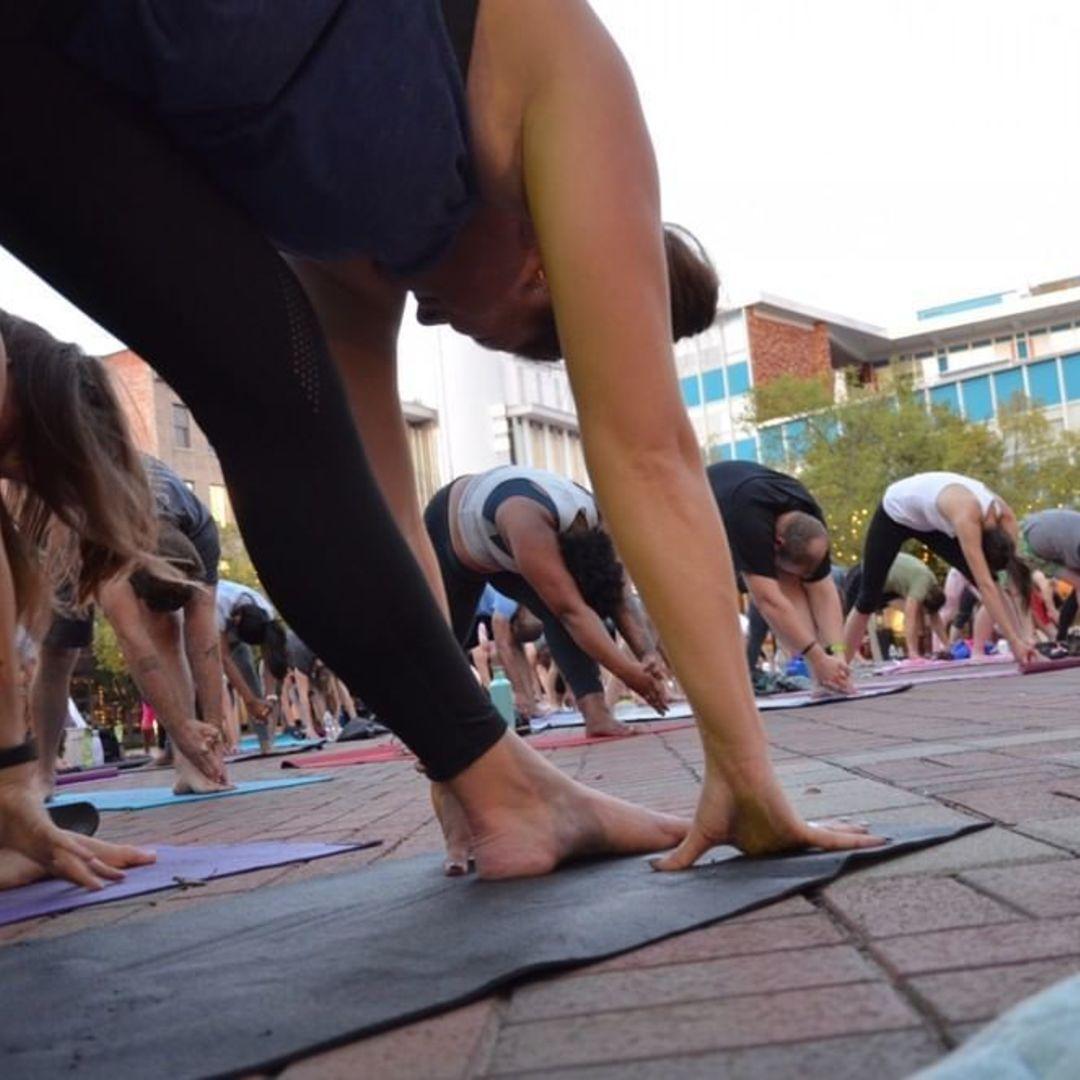 Making Moves Fitness Series
Who doesn't love a good outdoor workout in the summer? Once a month, kick your Saturday off with an intense, free fitness class. Bring your own mat, water, and a towel and head over to the plaza lawn to get whipped into shape by some of the best instructors in the area. Here's the schedule so far:

April 20 - Alpha Boot Camp

May 18 – Raze the Barr

June 15 – Bikram Yoga

July 20 – Alpha Boot Camp

August 17 – Bikram Yoga

September 21 – The 360 Approach

October 19 – TBD
All the Free Events Happening This Summer at Durham's Golden Belt Campus