Holler & Dash, or the "Cracker Barrel for Millennials," is now open at 2725 South Blvd. in South End. Holler & Dash is serving up a menu of signature biscuits that'll set you back about $9, classic biscuits in the range of $3-5, plus non-biscuit options like grit bowls, avocado toast (it wouldn't be marketed to millennials without it) and deluxe drinks.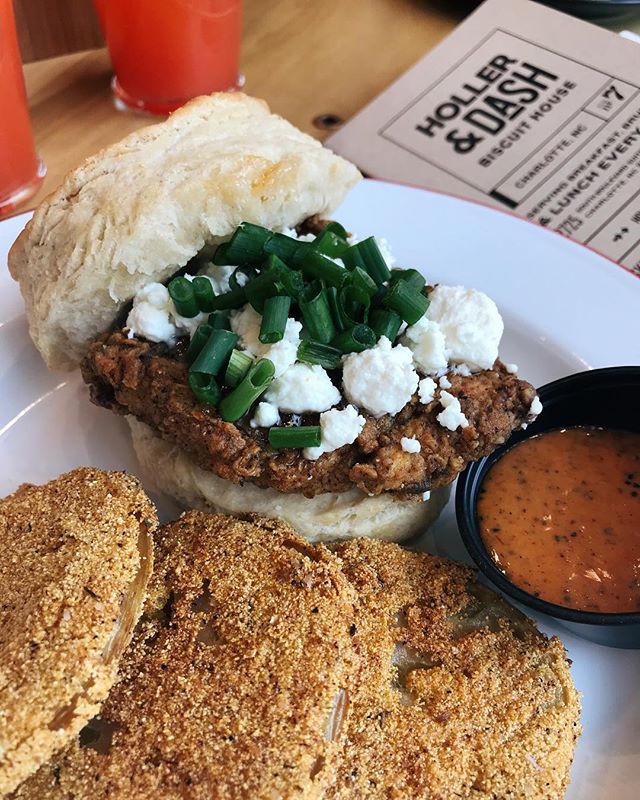 @thecltgal KICKBACK CHICKEN!
If you can't decide, fan favorites include:
The Kickback Chicken: fried chicken, goat cheese, green onion and sweet pepper jelly $9.5
The Pork Rambler: fried pork tenderloin, blackberry butter, fried onion straws $8.5
Grit Bowl: cheddar grits, bacon, fried eggs, green onion, shot of hot sauce $7
Hey Eddy Omelette: Goat cheese, asparagus, heirloom tomatoes, basil $7.5
Take a look at the full Charlotte menu here!
.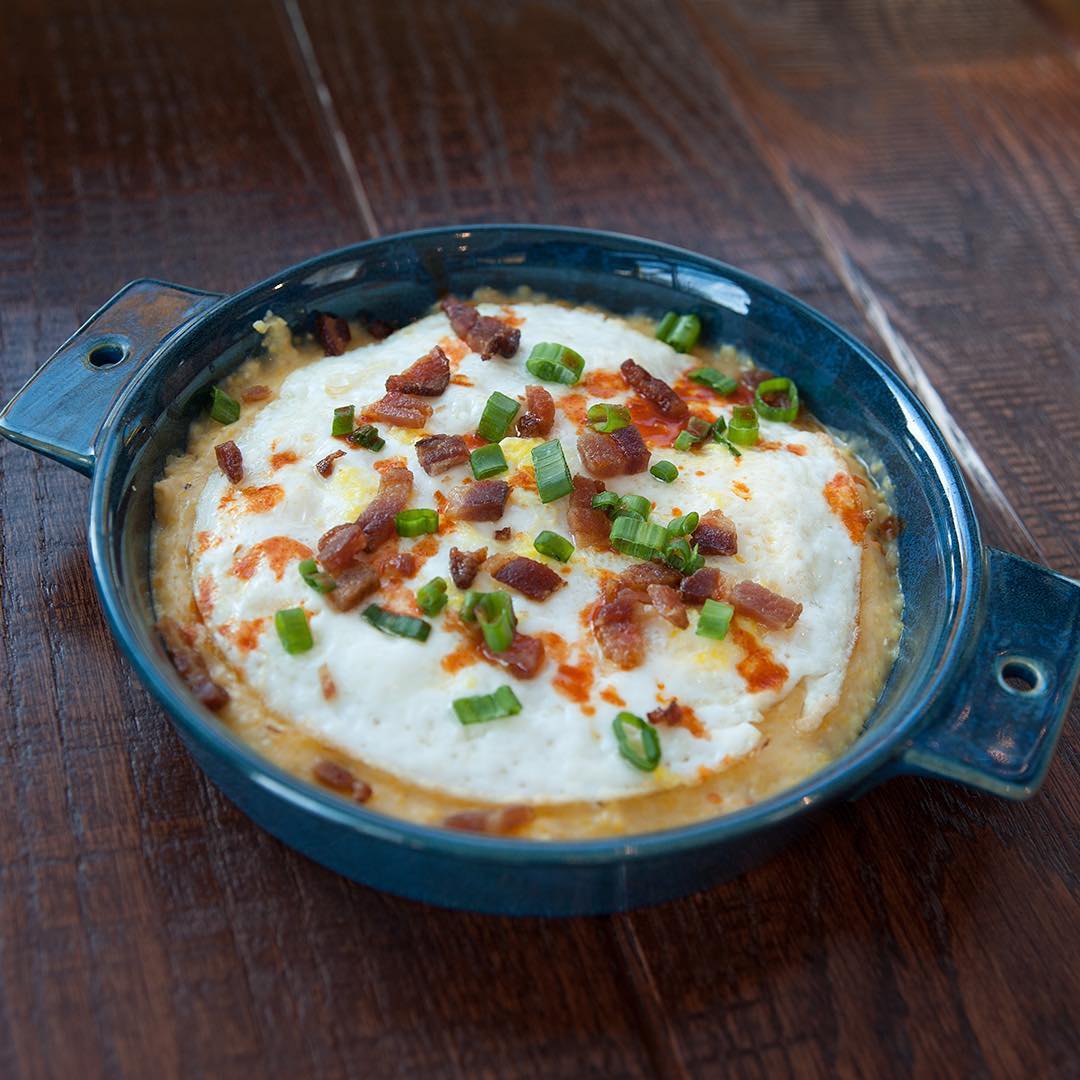 @holleranddash GRIT BOWL!
Now, about this whole "Cracker Barrel for Millennials" thing. Holler & Dash is a Tennessee-based concept developed by the good ol' folks from Cracker Barrel, so the name holds true. It's the brands answer to fast casual successes like Panera and Chipotle and so far it's been working—the Charlotte outpost is their seventh location.
You'll find Holler and Dash along South Blvd in a Sedgefield shopping center that's currently home to a Harris Teeter and will be the future home of The Waterman, Sea Level's new seafood concept and oyster bar complete with a huge rooftop bar and awesome skyline views.
Holler & Dash will be open 7am–2p. Tag your photos with #OfflineCharlotte for the chance to be reposted!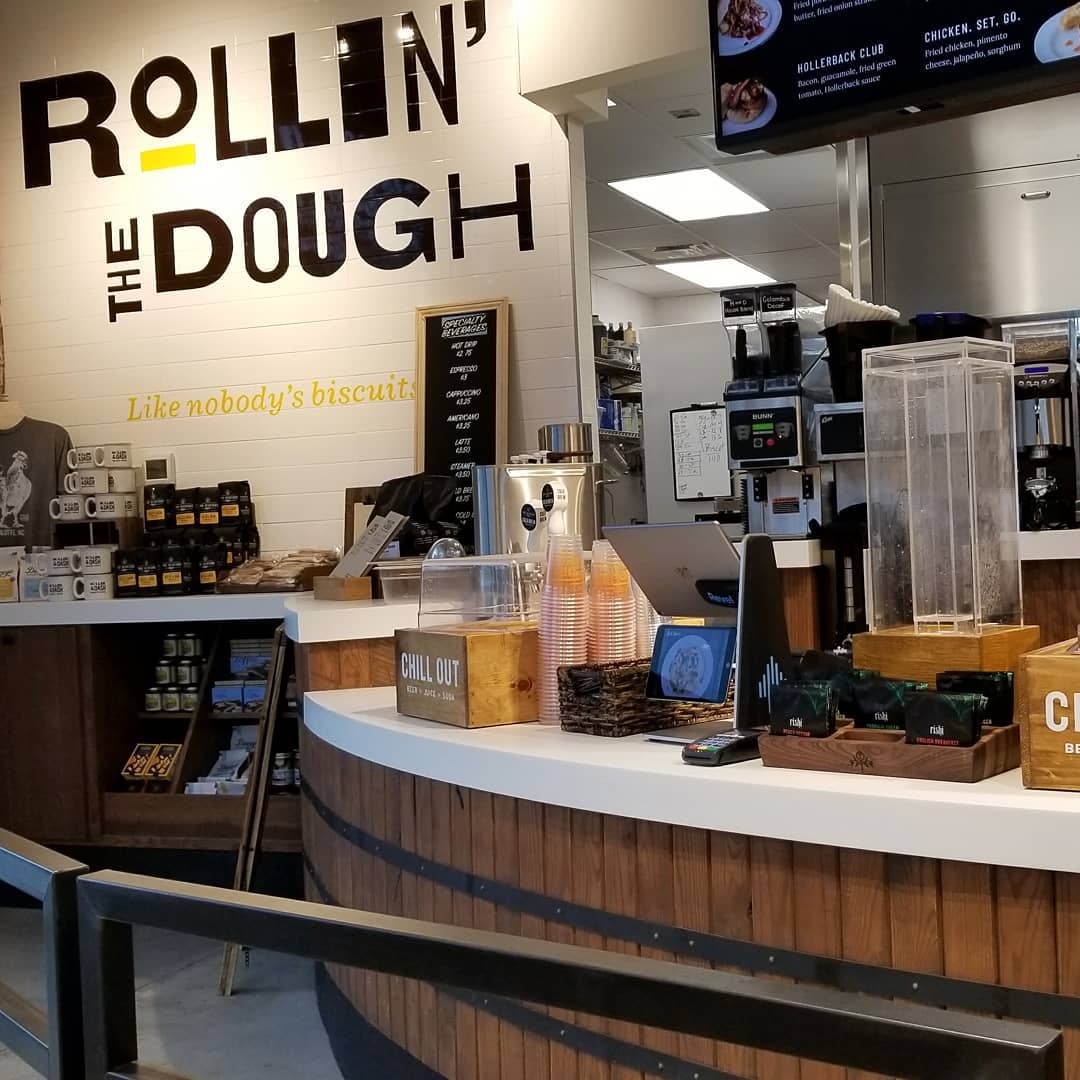 @danny_gamble HOLLER & DASH INTERIOR